Amidst Controversy over Allopathy Comments, Baba Ramdev Reveals his plan to open Medical College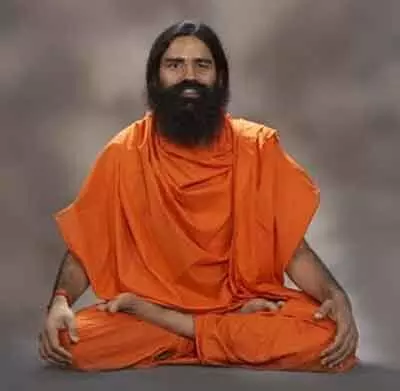 New Delhi: Only a few days after the controversy erupted surrounding the comments of Baba Ramdev calling Allopathy, the modern medicine a "stupid science", the Yoga guru has now disclosed his plans of opening up a new medical college in the country.

The Haridwar-based organization of Baba Ramdev, Patanjali Yogpeeth will take up the project of establishing the new medical college and contribute to creating highly trained allopathic MBBS doctors.
Baba Ramdev has also clarified recently that he is not against allopathic medicine accepted that allopathy has saved millions of lives.
Medical Dialogues had earlier reported that coming up against the Yoga guru Ramdev, Indian Medical Association (IMA) threatened to move court demanding the Union Health Minister either accept the accusation and dissolve modern medical facility or prosecute him and book him under the Epidemic Diseases Act for publically mocking the allopathy branch by calling it 'stupid science'.
IMA cited a recent video of Ramdev which is viral on social media. In the video, Ramdev was allegedly heard saying, "Allopathy ek aisi stupid and diwaliya science hai."
Also Read: Medical Fraternity slams Ramdev for mocking Allopathy, demands prosecution of Yoga Guru under Epidemics Act

As per the latest media report by Zee News, along with revealing his plan to set up a new allopathic medical college, Baba Ramdev has now clarified that it was not his official statement and he was sharing only a piece of information that he received on Whatsapp.

Further clarifying that he had withdrawn his statement and apologized for the same, Baba Ramdev clarified that he does not hold any prejudice against allopathy.
Speaking to NBC News about the matter, he said, "I have no prejudice against anyone and I believe that allopathy has saved crores of lives," further adding that despite tremendous progress, allopathy is yet to make medicine for many diseases.
He further clarified that Yoga was as important as allopathic medicine and the two can together fight the Covid-19 pandemic.
Meanwhile, the news of Baba Ramdev opening new allopathic medical college has started trending on the social media platforms.
One user wrote, "After Ramdev told that Allopathy make us fool , he himself is going to open new medical college. And Ramdev Bhakt start to trend this tweet #MedTwitterIsMad .They should know that Patanjali is a business. #MedTwitterIsNotMad #Doctorlivesmatter."
Another one commented, "Baba Ramdev is planning to open an Allopathy Medical College. You must appreciate his inexpensive (?) market research technique to assess the support for allopathy."
Also Read: Baba Ramdev asks doctors 25 questions, IMA responds with Rs 1000 crore defamation notice
Source : with inputs