CPS Mumbai invites online Convocation forms by eligible students, releases guidelines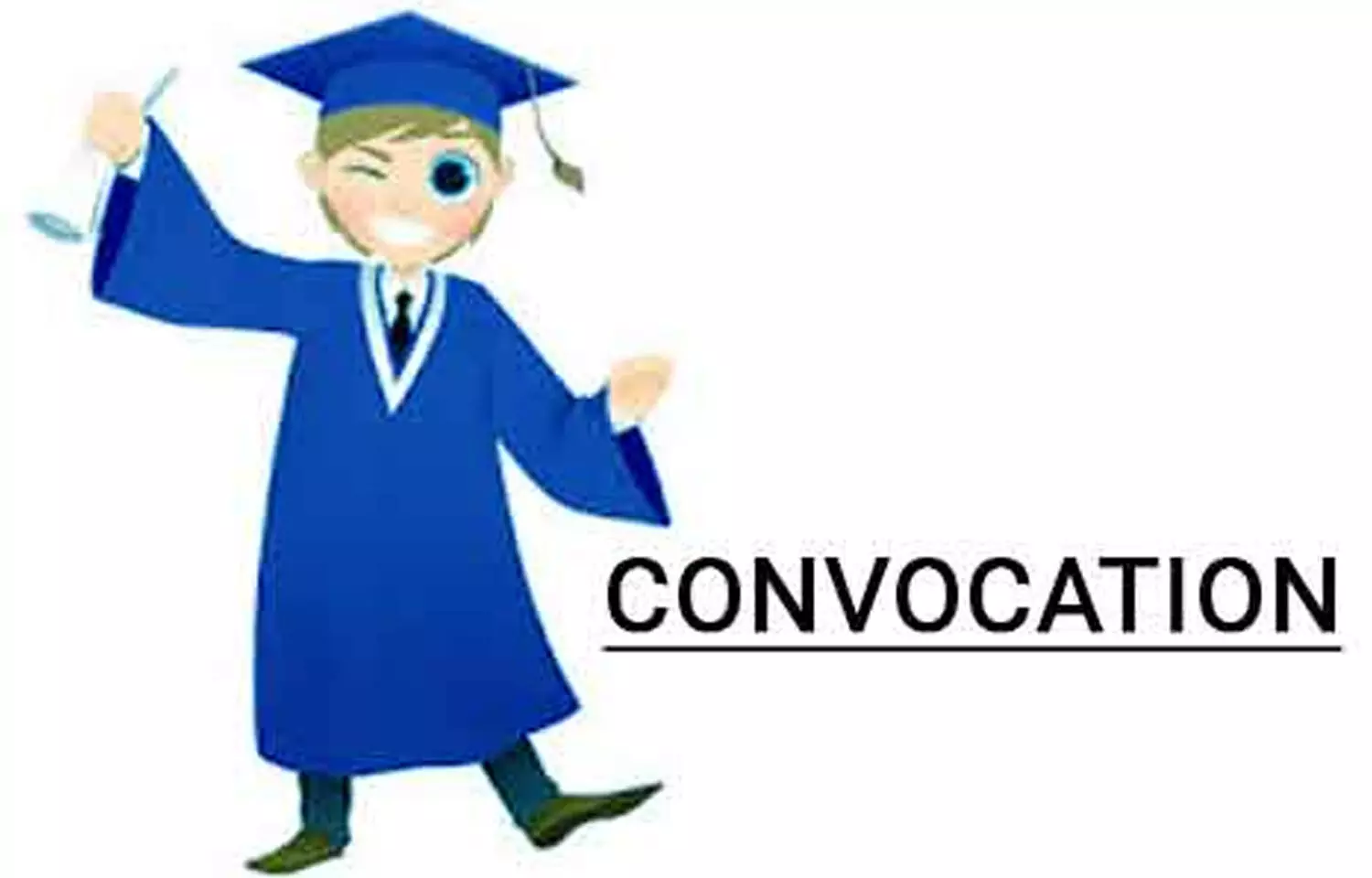 Mumbai: Through a recent notice, the College of Physicians & Surgeons (CPS) of Mumbai has invited applications for online Convocation by eligible students.
The candidates are required to submit the submit convocation forms with Fees - from 04-03-2021 to 10-03-2021 till 02:00 p.m.
All eligible students may submit online convocation form and make payment of convocation fee through student's respective CPS login.

Convocation shall be held on 19th March 2021. Due to COVID-19 Pandemic and surge of number of COVID-19 cases, the convocation shall be held in absentia for all the successful students only medallist will be invited to be present for convocation in person.
Convocation Fees :
Diploma (InAbsentia) - Rs.3,000.00
FCPS (InAbsentia) - Rs.4,000.00
(Online payment of fees is preferable)
Guidelines for online payment of fees :-
a) CPS website links to secure payment gateway website for collection of your fees payment. Upon completion of the payment transaction you will be redirected to CPS website with fee receipt. Please save and print this receipt for reference.
b) In case your transaction is successful and amt. is deducted from your bank account but you are not redirected to CPS website with fee receipt, please wait for 1 hour. In case please do NOT reinitiate payment or refresh the page to avoid duplicate payment.
c) If any queries regarding online payment of examination fees please e-mail on cpsonline@cpsmumbai.org (It is mandatory to mention your correct enrollment no. in the e-mail)
Students who are unable to pay convocation fees online, may send DD of convocation fee to CPS office Mumbai before last date of submission of Convocation form. DD should be in favour of "College of Physicians and Surgeons of Mumbai" and payable at Mumbai. Convocation fee DD received after 10-03-2021 (5:00 pm) shall not be accepted by CPS office.
Students are required to take print of convocation form and Fees receipt. Read all instructions mentioned on convocation form.
Please
click here
to download PDF for important notification regarding Convocation Certificate.
Please keep checking official website of CPS for updates.
If any query, please e-mail us on cpsonline@cpsmumbai.org
College of Physicians & Surgeons (CPS) of Mumbai is an examining body established in 1912 by Surgeon General Sir H. W. Stevenson for meritorious doctors of allopathy desirous to have PG medical qualification before rendering the medical services to the society.

CPS is one of the oldest Post Graduate Medical educational institution in India empowered to confer qualifications (LCPS, MCPS, Diplomas, FCPS) by Indian Medical Degree Act 1916.
CPS is an examining body based on Royal College of Surgeons of England and it is like the National Board of Examination (Estd. By Act of Parliament, Govt. of India)
CPS is an autonomous body governed constitutionally by elected 24 members (faculties of different specialities) with strong democratic traditions.