JIPMER notifies on 1st Year PG Orientation Programme for DM, MCh candidates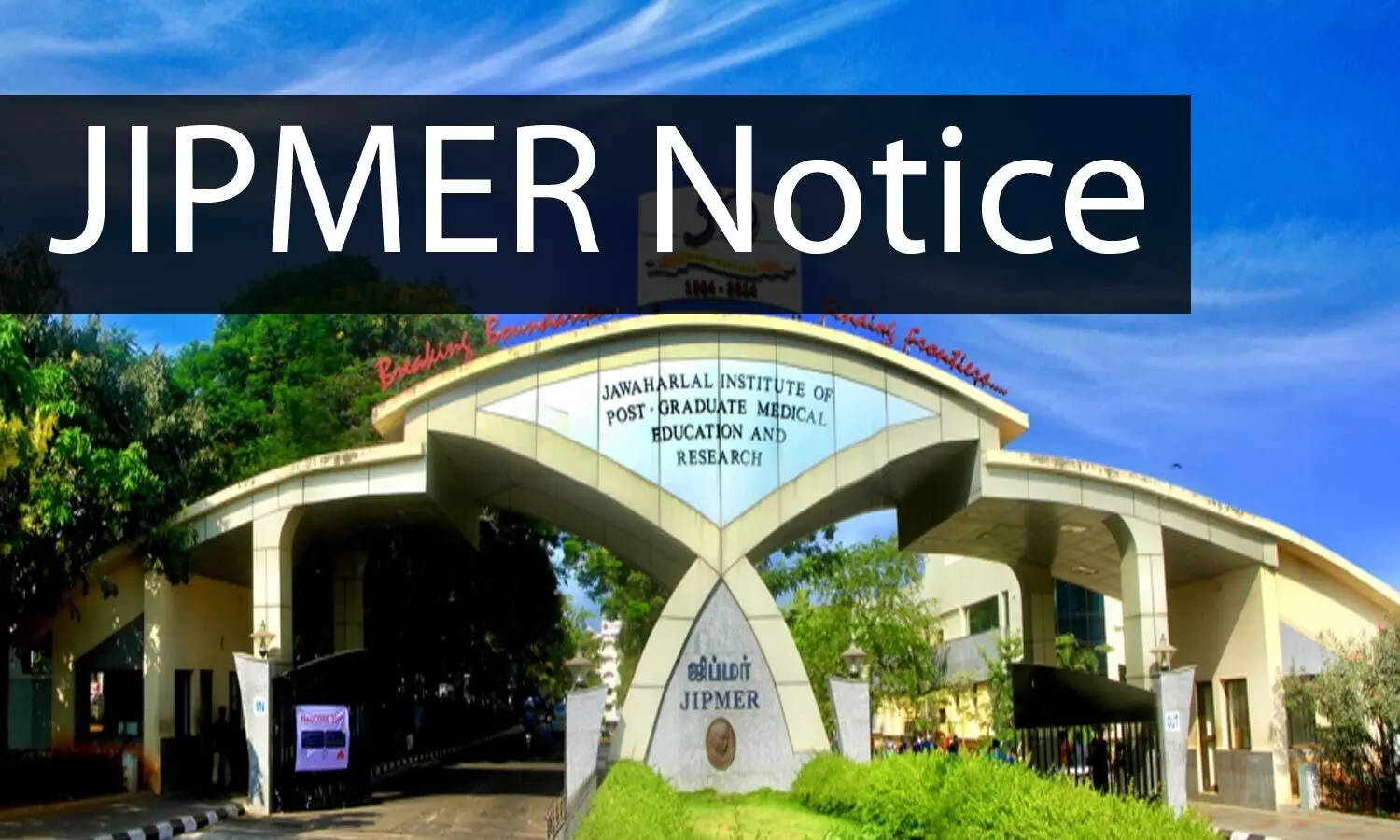 Puducherry: Through a recent circular, the JIPMER has informed about the First Year Postgraduate Orientation Programme for DM/MCh candidates January 2021 batch.
The Postgraduate Orientation Programme for the First Year DM/MCh candidates of January 2021 session has been scheduled to be held from 30th to 31st March 2021 in the Department of Medical Education, IV floor, JIPMER Academic Centre.
The following topics will be covered in the orientation programme:
Medical Records Department (MRD), Patient safety and quality in health care, Rational use of Imaging services, Rational use of laboratory services, Hospital Infections and rational use of antibiotics, Blood banking and Blood bank Audit, Workplace and workforce safety, JIPMER quality council and safety documents, Biomedical waste management, Medicolegal aspects of SR training, Social Support for patients and their attendants, Coping with work related stress, Preparing a research proposal, Ethics in Biomedical Research and Fundamentals of Biostatics.
Registration for the Programme will start sharp at 8.30 am on 30.03.2021.
Participants are requested to bring fully charged laptop and a pen drive for workshop activities.
Full time attendance and punctuality is mandatory for the registered candidates. It will be treated as absent if any of the participant arrives late or fail to attend on any of the programme days and the same will be communicated to their Head of the Department.
All the Heads of DM/MCh teaching departments are requested to circulate this among the First Year DM/MCh candidates and forward the names of interested candidates to nttc.jipmer@gmail.com as per the format given below. It is also requested not to post the permitted candidates on night-duty during the programme dates and inform all unit heads to relieve them on time, which will enable them to attend all sessions on time.
| | | | | |
| --- | --- | --- | --- | --- |
| Sl. No | Name | Department | Email ID | Phone No. |
| | | | | |
Programme Coordinators:

Dr. Devi Prasad Mohapatra,
Addl Prof & Head of Plastic surgery
Dr. Ram Sankar. P, Addl Prof of CTVS
To view the official notice, click on the following link:
https://medicaldialogues.in/pdf_upload/circular-i-yr-pg-dmmch-orientation-programme-jan-2021-batch-150376.pdf

For more details, log on to the official website of JIPMER: