JIPMER to Conduct National Workshop on Hospital Infection Control, Register by September 5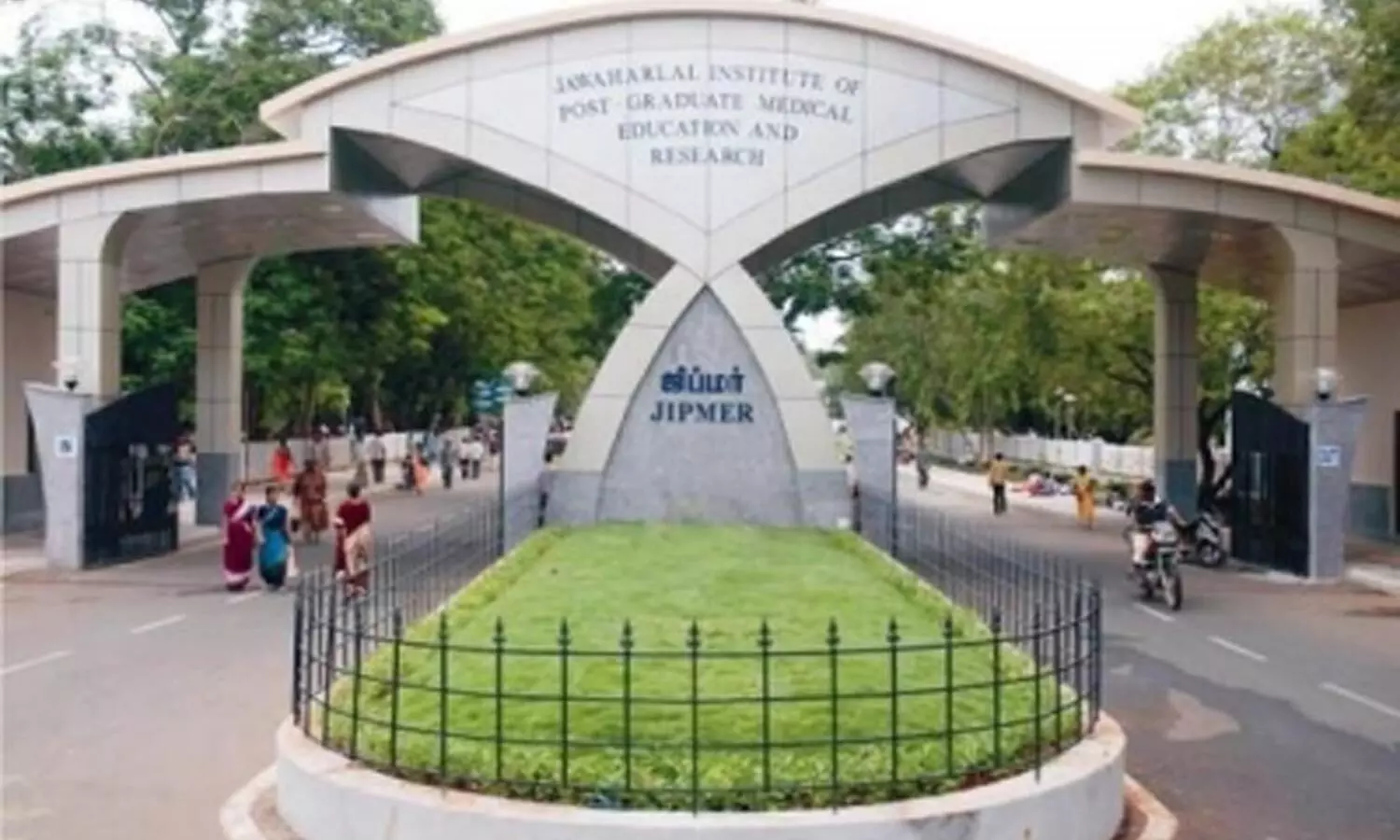 Puducherry: The Jawaharlal Institute of Post Graduate Medical Education and Research has announced the 5th National Workshop which will be conducted offline from 28th September to 2nd October 2021. The workshop will be conducted by the Hospital Infection Control and Prevention Unit under the Department of Microbiology.
The last date to apply is 5th September so all the interested participants are advised to register with the JIPMER by then.

The workshop is being conducted at a time when the importance of proper infection control has been highlighted quite prominently in the wake of the COVID pandemic. The Government of India is planning to bring the infection control as a separate learning objective for the MBBS students especially since it has been noticed that effective and robust infection control programme is lacking in most of the healthcare facilities in India.
The target participants will be the faculty members, consultants and residents of Microbiology (pursuing or completed MD/DNB) working in infection control from different parts of India and other countries.
This workshop aims at training the clinical microbiologists across the country on various aspects of hospital infection control which ranges from bench side discussion such as air, surface and water surveillance, MDROs screening for HCWs, endoscopy reprocessing, disinfectant testing, endotoxin testing to simulated bedside case discussion which includes AMSP audit round, bundle care audit round and HAI Surveillance. Newer topics such as antibiogram analysis, software based data collection and analysis, use of MIC guiding table have been included.
The number of PARTICIPANTS selected for the workshop will be limited to 100 which include faculty, consultants, senior residents, infection control officers working in infection control and post graduate (MD) students. In addition, there will be DAY-SPECIFIC registrations.
The course fee is Rs. 10,000 per applicant.
Various notable resource persons, both internal and external, have been invited to grace the workshop and make it a success.
Participants will have to produce a negative COVID RT-PCR report and final vaccination certificate and will be expected to maintain strict COVID-appropriate behaviour.
Course fees Rs 10,000/- for Participant (full workshop registraion)
Maximum :100
Eligibility:
(1) MD/DNB microbiologists who are either faculty, consultants or senior residents, AND working/about to work as infection control officer;
(2) MD/DNB postgraduate students
Applicants should discuss with their HODs before applying. If they are selected as participant, they need to submit a declaration form countersigned by their HODs that "they are working/ about to work in infection control team of their institute and they will be responsible for implementing/augmenting HIC activities in their institute after completion of the workshop".
Rs 2500/ day for day-specific registration
They will sit behind the participant groups.
They will be involved in all discussions and group exercises
Eligibility is same as above
JIPMER HIC workshop alumni participants can apply for this Accomodation Course fees does not include accommodation. However, accomodation details of the nearby hotels will be informed to the selected participants.
Application Should be sent ONLY through google form at the link below :
Last date for receipt of application – 05th September 2021
However, registration will be closed earlier if the maximum participants selected is achieved Provisional Selection Selection will be on 'first come, first served' basis (only if selection criteria are fulfilled)
Applicants will be contacted through call/WhatsApp/mail within one week of their application by the organizing team AND If the selection criteria are fulfilled, they will be sent an official mail of their provisional selection. Confirmed Selection Once provisionally selected, candidates will have to confirm their participation by paying the course fees by online bank transfer along with submission of the necessary documents in the prescribed format sent by the organizing team.
Details will be provided to the provisionally selected candidates.
1. Declaration form (signed by participant and their HOD or equivalent)
2. Scan copy of MD/DNB certificate
3. Scan copy of payment detail
4. Scan copy of institute ID
5. Photograph (softcopy)
Last date for receipt of the payment and documents- within one week of receipt of mail of their provisional selection Contact Person
For any queries, please contact : Dr Ketan Priyadarshi (Senior resident cum Fellow in HIC, JIPMER) : +91 80813 12676 hiccworkshop@gmail.com
Keeping the pandemic in mind, the following precautions will be undertaken.
Participants will have to produce a negative COVID RT-PCR report and final vaccination certificate
Participants will be strictly instructed to maintain COVID appropriate behavior (3-ply mask, hand rub and social distancing) all the time in the auditorium and will not be allowed to roam around the city in the evening hours
Food will be served in batches and in the form of packed food to avoid crowding
It is unlikely that the cases will rise in Pondicherry in recent future. However in unexpected circumstances, if lockdown is imposed because of increased case load, the workshop will be postponed and the full registration fees will be returned
In case the participant will cancel because of COVID related reason, the registration fees will be returned. Otherwise, the registration fees once paid is non-refundable.