Loud Celebrations before NEET PG exam: Senior, Junior MBBS students end up in Brawl at RIMS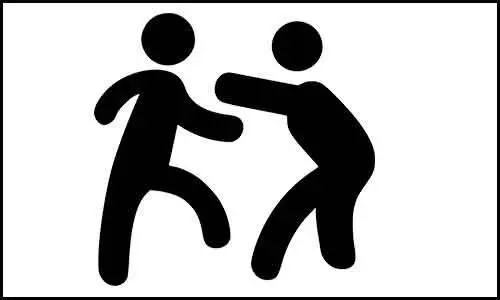 Ranchi: Rajendra Institute of Medical Sciences (RIMS), Ranchi experienced a brawl between two groups of undergraduate students after the seniors complained of getting disturbed with the post-exam celebrations by the junior students.

The alleged 'loud' celebration didn't go down well with the seniors who are about to appear for the NEET PG exam, scheduled to be held on September 11. As the celebration 'disturbed' their preparation, the seniors allegedly started ragging the juniors by teaching them how to maintain the academic environment in the hostel.
Ultimately the officers from Bariatu Police Station rushed to the spot and took charge of the situation.
Also Read: 5 MBBS medicos suspended for 3 months for ragging at lucknow medical college

As per the latest media report by Telegraph India, the brawl was initiated between the students of hostel number two-three and students of hostel number four. The juniors, who recently appeared for their supplementary examination were celebrating in the hostel. On the other hand, the seniors were also at the hostel preparing for their upcoming NEET-PG examination.

Disturbed by the alleged loud celebrations by the juniors, the seniors allegedly started ragging them this was the start of the clash. Later, few junior students also demanded formal apology from their seniors for allegedly harassing them, police informed the daily.
While commenting on the matter, a junior student told the daily, "We were celebrating with our batchmates. None of us disturbed the seniors, so their attempt at trying to school us on maintaining academic environment at the hostel was uncalled-for."
Sub-inspector of the Bariatu Police Station, Pankaj Pramanik told the daily, "Our PCR van was already in the RIMS campus when the scuffle started. Cops from our police station also rushed to the spot to keep the situation under control."
"Representatives of both the groups have held talks in our presence, and the situation was under control by afternoon," he added.
However, even after the situation came under control by the afternoon, cops were deployed at the hostel for preventing any further clash between the students. Besides, the students were repeatedly asked to remain peaceful via regular announcements on loudspeakers.
Following this, the management has increased the security personnel in the entire hostel premises, adds Jagran. The daily further adds that till now, no ragging complaint has been registered regarding the matter.
Also Read: 7 MBBS students suspended from Chhattisgarh Medical College over alleged ragging
Source : with inputs