New GMERS Medical College with 100 seats to be operative from 2022 in Narmada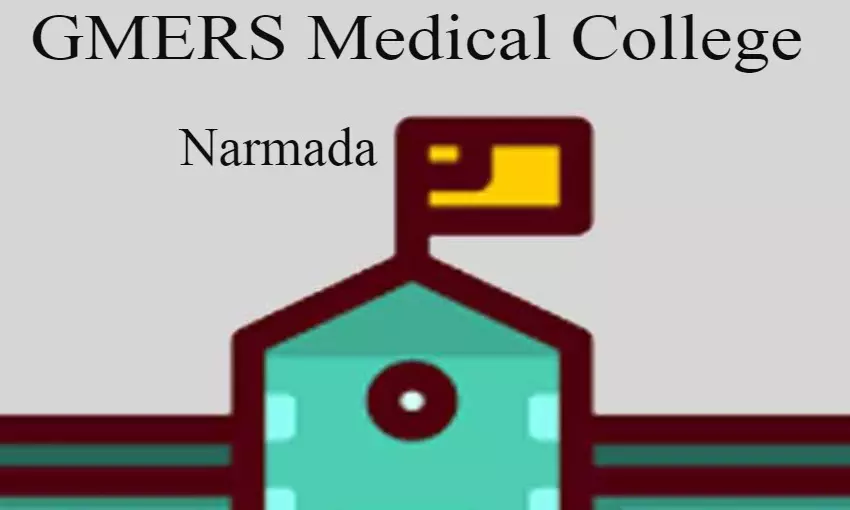 Ahmedabad: Medical aspirants belonging to the tribal district of Narmada can rejoice as the new Gujarat Medical Education and Research Society (GMERS)-run medical college will be operative in the district from January, next year.

The new college will operate from the premises of Rajpipla's Ayurvedic College for the interim period of three years, the time required to set up the new civil hospital in the district. Around 100 students will be able to get admitted to the new medical college and they will be offered hostel facilities as well.
Healthcare facilities in Narmada, which suffered a lot from a shortage of manpower and experts during the pandemic, are also going to get a boost after the construction of the new medical college would be complete.
Recently, a team of medical experts visited the premises of the Rajpipla's Ayurvedic College to study the structure of the Ayurvedic College to find out about the required changes.
The team of experts included nodal officer and dean of Rajpipla Medical College Dr. Ashish Gokhale, Dean and Anatomy Head of Department of the Vadodara Medical College Dr. Vasant Vaniya, Professor Dr Varsha Joshi and Head of the Department of Biochemistry and Professor Dr. Shilpa Jain, engineers of the Project Implementation Unit (PIU) department, and Dr Jyoti Gupta, Rajpipla Civil Hospital Chief Medical Officer.
Medical Dialogues had earlier reported that the Cabinet Minister for Health and Medical Education had previously said that the State Government had in October 2019 recommended three new medical colleges in tribal dominant Rajpipla- district headquarter town of Narmada district, Navsari in South Gujarat and Porbandar- the birthplace of Mahatma Gandhi in coastal Saurashtra region of the western state.
At the beginning of last year, the Central Government had also approved the state's proposal and gave its nod for setting up the new medical college.
Read Also: Centre Approves 3 New Medical Colleges For Gujarat In Porbandar, Navsari, Rajpipla
Speaking to The Indian Express about the matter, Dr Jyoti Gupta said, "The new GMERS medical college for Narmada district is starting from January 2022. GMERS has given approval for construction of a new medical college and civil hospital at Jitnagar in Rajpipla and it will take three years to complete. So for the first three years, we will function from the building of Ayurvedic Medical College at Rajpipla. About 100 students will get admission in the coming batch who will also be provided hostel facilities."
"We need to create laboratories for the anatomy department, biochemistry, and other faculties. Temporary alterations will be done to the Ayurvedic college building. The government will also provide the teaching faculties," Dr. Gupta added.
The daily further adds that currently, Narmada only has 20 ventilators, and the Ayurvedic college hospital building, which is the official Covid hospital of the district, has about 178 oxygen beds.
Also Read: Gujarat: Medical faculty calls off strike after talks with govt officials, alleges police intervention in protest
Source : with inputs