NMC approves 7 new Medical Colleges in UP, 700 MBBS seats to be added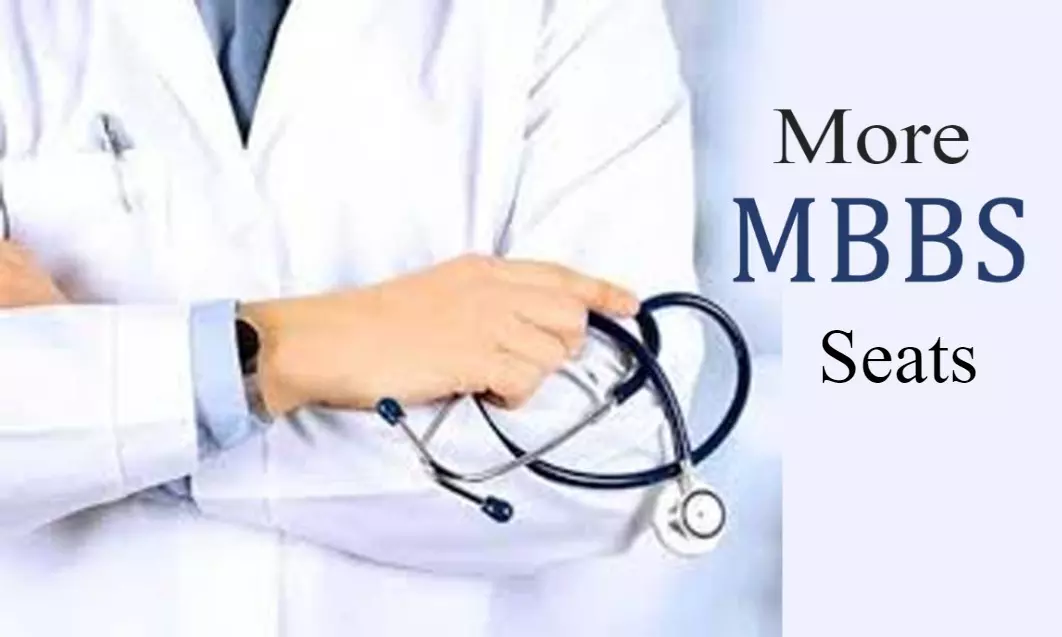 Lucknow: In a major milestone for medical education in Uttar Pradesh, the National Medical Commission (NMC) has given its approval for seven out of nine new medical colleges in the State.

As all the requirements and the set standards were met by the NMC, the apex medical education regulatory body in India, the medical colleges at Deoria, Etah, Ghazipur, Hardoi, Mirzapur, Pratapgarh and Siddharth Nagar got approval for MBBS admission, reports Jagran.
However, some of the requirements were unmet in the medical colleges in Jaunpur and Fatehpur and that is why those medical colleges didn't get recognition from NMC. Once, the requirements are met, these two medical colleges are also expected to start operating.
Medical Dialogues had earlier reported that with the aim of providing all the districts in Uttar Pradesh with one medical college, the State Government had announced setting up nine medical colleges back in the month of July.
It was decided that these new medical colleges would be set in Deoria, Fatehpur, Etah, Ghazipur, Hardoi, Jaunpur, Mirzapur, Pratapgarh, and Siddharthnagar districts.
In fact, it had been also proposed that Prime Minister Narendra Modi would inaugurate these colleges.
Also Read: PM Modi to inaugurate 9 new Medical Colleges in UP this week

As per the latest media report by Jagran, the inauguration program got postponed due to non-accreditation by the NMC.

Following this, in order to fill up the deficiencies pointed out by the apex medical body, work has been done, 51-51 posts of faculty members have been created, standards of lab and library etc. were also met.
Now, with the NMC nod for these seven new medical colleges another 700 MBBS seats would be added to the State and the patients from the small districts would not have to go to bigger places to seek treatment, adds
Jagran
.
Amar Ujala adds, among these newly approved medical colleges, the Rani Avantibai Autonomous Medical College in Etah District has received the nod from NMC to admit medical students in 100 MBBS seats.
This medical college is affiliated with Atal Bihari Vajpayee Medical University, Lucknow and has been built at a cost of Rs 2 crore 16 lakh. The daily further adds that most of the work at the Marhara Road building has been completed and the building on GT Road is currently under construction.
Among the total area of 25.89 acres, the academic wing of the medical college has been set up on 16.44 acres and it is located in Siraon village on PAC-Marhara road.
Besides, hostels, labs, lecture rooms, and faculty accommodation have also been made. Presently, the medical college has 330 beds and they are operated in both the hospital and the maternity wing of the college. Also, there are 30 emergency beds as well.
Also Read: MBBS education in UP to get major boost in August
Source : with inputs