Odisha trains 1,500 MBBS students of 3 medical colleges to join Coronavirus Battle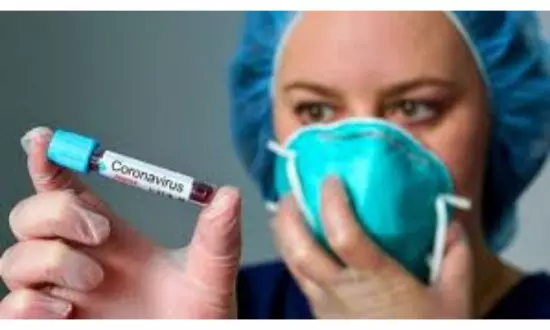 Bhubaneswar - Aiming to meet the shortage of doctors at the time of coronavirus epidemic, the Odisha government has reported to have given extensive training to over 1,516 MBBS students so that they can be deployed to combat the COVID 19 cases.

The announcement on the same was made by COVID spokesperson for the state government who stated that massive training is being imparted to MBBS students, faculties, health department officials along with district and block level master trainers to empower health services in COVID-19 containment as approved by Government of India.
Medical Dialogues had earlier reported about the said decision taken by the state government. "Considering the dearth of doctors, it has been decided that the 7th, 8th & 9th Semester MBBS students of all medical colleges will be trained who could be deployed in case a need arises," an order issued by Odisha Chief Secretary Asit Tripathy had stated. The Odisha government had also decided to train both government and private doctors.
Read Also: Odisha to train MBBS students to manage Coronavirus cases
Now, according to a recent report by the OrissaPost, 891 MBBS students of SCB Medical College—Cuttack, 325 MBBS students of MKCG Medical College—Berhampur and 300 MBBS students of VIMSAR—Burla have been trained so far. Similarly, 247 faculty members and PG medical students of MKCG Medical College have also already been trained, Bagchi added.
Besides, he said, 360 district and 2264 block level master trainers have been given training.
The government has been preparing to engage about 8,000 doctors, staff nurses, pharmacists, laboratory technicians, radiographers, health workers (male and female), keeping in view the future requirement in the worst case.
They said Odisha has a sanctioned strength of 10,425 MBBS doctors and dentists apart from 1285 Ayush doctors. At present 7,564 doctors and dentists are posted at various hospitals along with 794 Ayush doctors. The state government has recruited 1,039 medical graduates. Meanwhile, Odishas third special COVID-19 was inaugurated in Rourkela on April 3.
The first two were opened in Bhubaneswar in a record time.
The third hospital, set up by Hi-Tech Medical College and Hospital (HTMCH) in Rourkela, was inaugurated by Sundergarh Collector Nikhil Pawan Kalyan. The HTMCH is using it's existing building and has 200 beds and 10 ICU beds.
Doctors and other health officials of Rourkela Government Hospital (RGH) and HTMCH will attend to the patients at the new COVID Hospital.
On April 2, the Chief Minister had inaugurated a 500-bed COVID-19 hospital at KIIMS in Bhubaneswar and a 125-bed at Ashwini Hospital in Cuttack.
Apart from the state government, the All India Institute of Medical Sciences (AIIMS), Bhubaneswar has also set up an exclusive COVID unit with 206 beds in its campus in the capital city. Moreover, the AYUSH complex of AIIMS, Bhubaneswar is also ready with 20 isolation beds and ten ventilators as part of measures to grapple with the emerging situation, he said. Besides, the state government has been preparing around 500 beds with ICU facilities exclusively for COVID-19 patients in the Ganjam district.
Arrangements have also been made for setting up of similar hospitals exclusively for Covid patients in different parts of the state including Sambalpur, Jharsuguda, Rourkela, Dhenkanal, Puri and Paradip, sources said.
Read Also: Odisha: 500 MBBS Students Trained To Treat Coronavirus Patients
NIC Odisha provides online 'MCQ based post-training questionnaire s/w & platform to Odisha Govt, for assessing online training given on COVID-19, to 7th,8th & 9th-semester MBBS students of all medical colleges in the state. Post Training trainees will assist existing medical staff.
Source : with inputs