Dr NTR University of Health Sciences Provisionally Promotes all MBBS, BDS, AYUSH, Nursing Students for Next Academic Term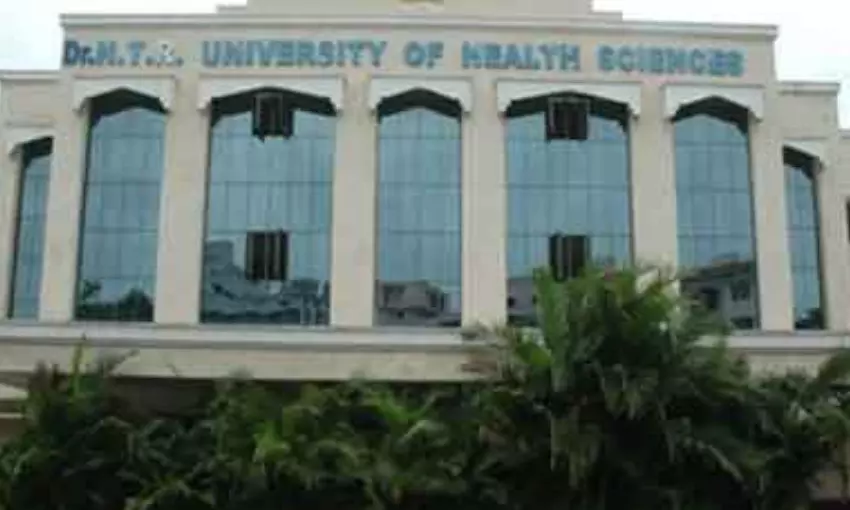 Vijayawada: In a major respite to all MBBS, BDS, Nursing and AYUSH students at its affiliated colleges, the Dr NTR University of Health Sciences has provisionally promoted all students for the next academic term keeping in view of the coronavirus pandemic and issues faced by the medicos concerning the exams and classes. The varsity has meanwhile directed that students will be required to appear for the concerned examinations whenever they are scheduled in future.
The information to this effect comes from a recent notice released by the varsity authorities and further circulated on social media rapidly. Signed under the authority of Varsity Registrar, the notice clearly mentions:
There has been a wave in Covid-19 and ambiguity about the students attending to colleges, Dr. NTR University of Health Sciences is Instructing to permit the students to the next Academic term for Medical/Dental/AYUSH/Nursing Physiotherapy/B.Sc (MLT) and B.Sc Paramedical courses from 20-08-2020 while following the rules of the detention of the respective courses i.e rules of the respective councils/ University.
However, all the students should appear for their previous years/Terms Examinations whenever they are scheduled, the notice added.
The registrar further directed all the principals to strictly follow the university instructions that the students must obtain eligibility from the instructions by the attending online classes before appearing for the University Examinations.
The notice further read that the attendance particulars of the students shall be uploaded to the campus Medicine application every day to the following mail address and the same will be considered for calculation of attendance and for all other purposes.
ntrsupport@campusmedicine.com
Further, all the Principals of Medical/Dental/AYUSH/Nursing Physiotherapy/B.Sc (MLT) and B.Sc Paramedical colleges are directed to conduct internal assessment and practicals through online method till the regular classes started. They shall also assure that the students have enough attendance in their previous term/year. According to the Principals are responsible for all these academics activities.
The University will assume that Principals will exercise with the utmost care and caution while sending the student attendance to the University.
The said notice is attached below:
Read Also: Gujarat: Private Medical colleges ask for fees with no classes since lockdown, MBBS students cry foul