Gujarat: Private Medical colleges ask for fees with no classes since lockdown, MBBS students cry foul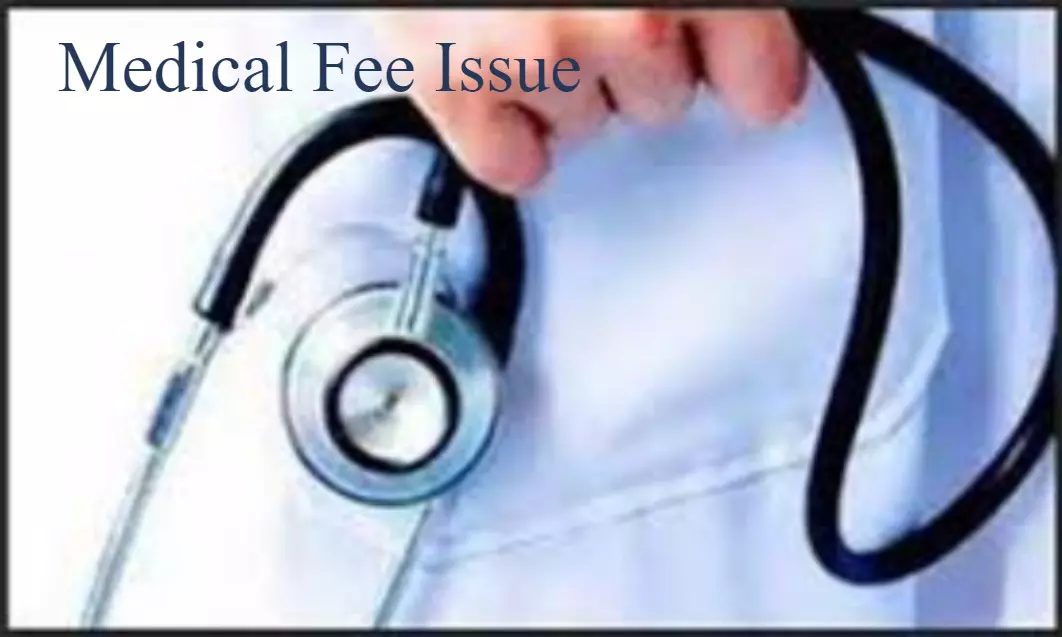 Gujarat: Expressing their grievances, the MBBS students of self-financed medical colleges run by the Gujarat Medical Education and Research Society (GMERS) and the municipal corporations, have demanded the concerned authorities to review the decision to collect the second-semester fee from the medicos amounting to Rs 3 lakh by September.
This comes following a circular issued by the Health Department dated August 10 that directed the medicos to submit their fee for the second semester by the next month along with a deadline till September 10th, adding that a late fee will be recovered if students miss the deadline. Along with instructing them to pay nearly three lakhs for the second semester, the notice also clarified that the medicos will have to face to consequence if they don't deliver the money by the time mentioned.
Also Read: Gujarat HC lashes State Govt over MBBS fee, seeks why not waive fees of medical colleges
Aggravated by the same, the MBBS students stated that they have not attended any classes from March due to the lockdown, hence government should seriously consider reducing the fee. They also highlighted, when many of the 3rd year and 4th year medicos pursuing MBBS have extended their services day and night in COVID facilities to contain the pandemic, asking them to pay such a huge amount by next month will be undermining their efforts as COVID warriors.
Further, the medicos pointed out at the great difference in the fee structure between the self-financed medical colleges or GMERS and the government medical colleges run by the state. the cost in self aided government colleges is 6 lacs per annum. They even questioned that when the hostel facilities, as well as labs, are closed from March, many of the student associations asked for what are they supposed to pay?
Considered the problems of the students, the Indian Medical Association's Gujarat branch has submitted a written petition to Chief Minister Vijay Rupani on August 13th. Dr. Kamlesh Saini, the secretary of the IMA Gujarat branch told Ahmedabad Mirror, "students have to deposit anywhere between Rs 3 lakhs to Rs 8 lakhs. In that case, the students should also be provided interest-free loans or directed to deposit fees after next semester."
Commenting on the total issue Mr. Kanani, MoS informed the daily that the matter has been discussed by the authorities. " Fee has been sought from students of self-financed medical colleges. They have demanded a review of the decision and we will look into it." Meanwhile, many of the students have taken the help of social media platforms to address their concerns with #saynotofee.
While Gujarat SFI Medical Students' Union tweeted;
Our voices may have gone unheard last time around, so this time, we're gonna shout it out once again!#SayNoToFees
Fees in SFI Medical colleges ranges from 3 lac to 26 lac Under no circumstances can the parents pay such exorbitant amount after being left in shambles economically

— Gujarat SFI Medical Students' Union (@Gujarat_MSA) August 11, 2020
Source : with input