NEET Counselling 2020: MCC Specifies Documentation For NRI Candidates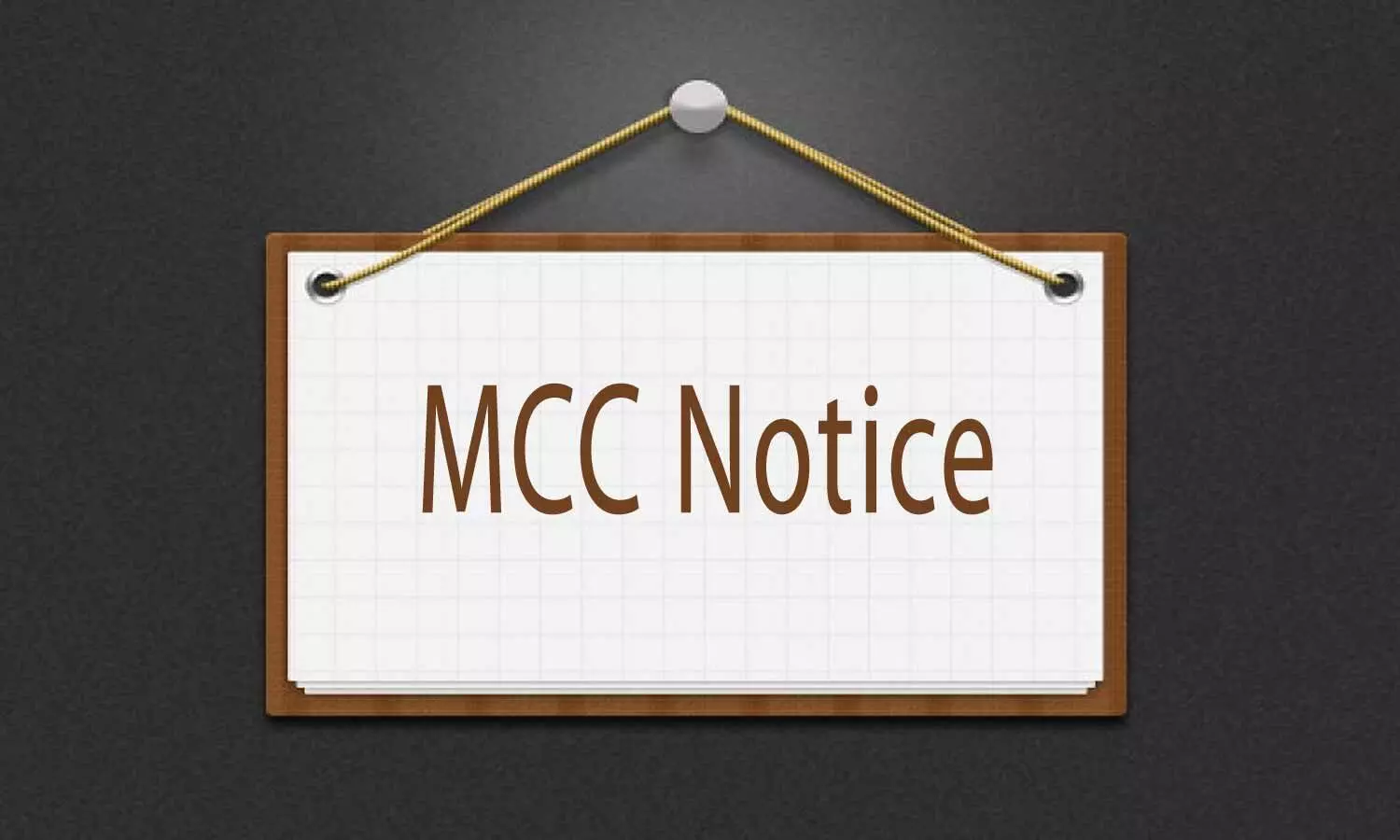 New Delhi: Through a recent notice, the Medical Counselling Committee (MCC) has informed the candidates who want to get their nationality converted from Indian to NRI about the documentation plan intended for NEET Counselling 2020 for admissions to MBBS and BDS courses this academic year.

All the concerned candidates under NRI quota are requested to view with below-mentioned details of the said notice as uploaded on the official website of MCC:
It is for the information to all the candidates that those who are claiming to be NRI..., such candidates should send their relevant documents as mentioned below, in support of their claim for change of nationality from Indian/Other to NRI through e-mail nri.adgmemccl@gmail.com from 10:00 AM of 21st October 2020 (Wednesday) till 10:00 AM of 23rd October 2020 (Friday). All such candidates are advised to be in touch with the MCC website ( www.mcc.nic.in ) for further course of action. Mails received after the stipulated time ( i.e 10:00 AM of 23rd Oct., 2020) will not be considered.

The following conditions are required to be met by the candidates applying for change of their category (Indian/Others to NRI):-
1. As per the directions of the Hon'ble Supreme Court of India in the case (W.P. (C) No.689/2017- Consortium of Deemed universities in Karnataka (CODEUNIK) & Anr. Vs. Union Of India & Ors.) dated 22-08-2017 and principles set out in Anshul Tomar (supra) case.
The list of documents to be sent through e-mail are as follows:-
1) Documents claiming that the sponsorer is an NRI (Passport, Visa of the sponsorer).
2) Relationship of NRI with the candidate as per the court orders of The Hon'ble Supreme Court of India in case W.P.(c) No. 689/2017- Consortium of Deemed Universities in Karnataka (CODEUNIK) & Ans. Vs Union of India & Ors. dated 22-08- 2017.
3) Affidavit from the sponsorer that he/ she will sponsor the entire course fee of the candidate duly notarized.
4) Embassy Certificate of the Sponsorer (Certificate from the Consulate).
5) NEET Score Card of the candidate.
To view official notice, click on the following link: