NEET-PG: Re-allocation of exam centers for candidates from Tamil Nadu sought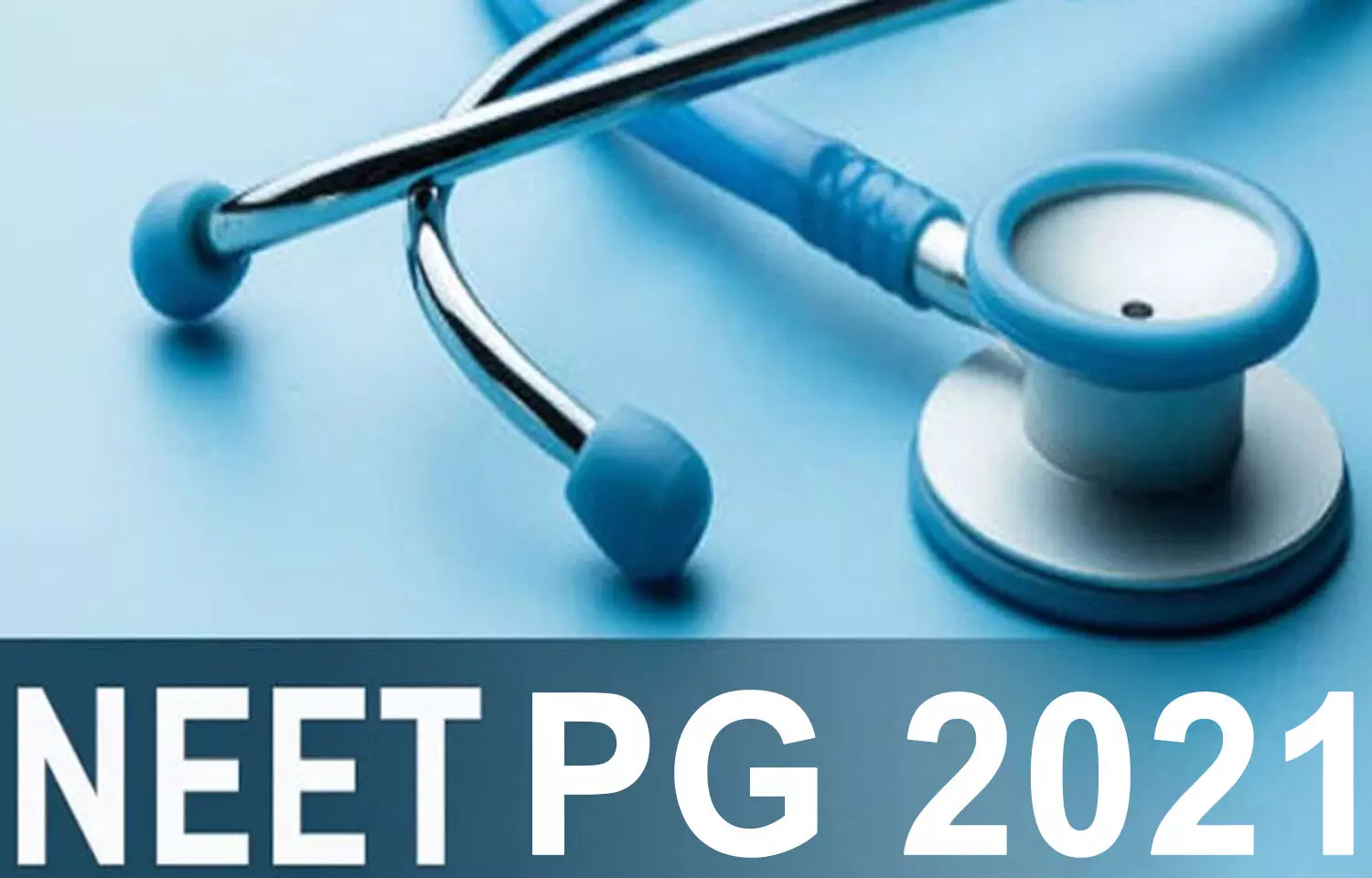 Madurai: Pointing out that four NEET-PG examination centres have been added in Tamil Nadu, MP Su. Venkatesan from Madurai have recently written to the Union Health Minister Mansukh Mandaviya seeking re-allocation of NEET-PG candidates so that all the candidates from Tamil Nadu can get accommodated within the State.

The Madurai-based Parliament member has reminded the Union Health Minister that considering the ongoing pandemic situation, the students should not be made to travel outside the state for appearing in the PG medical entrance examination and that is why the examination centres for the students should be re-allocated.
"You would agree that students need not be asked to undertake long travel when risk of Covid spread is still not over," the letter directed to the Union Health Minister mentioned.
Also Read: NEET-PG 2021: Delhi HC rejects plea seeking to extend internship deadline for eligibility

MP Venkatesan has mentioned in the letter that previously on 24.02.2021 he had requested the concerned authorities to increase the numbers of NEET-PG examination centres in Tamil Nadu. Following this, a reply from Prof. Dr Pawanindra Lal, Executive Director of National Board of Examinations (NBE) on March 3 assured that four new centres were added to the State.

Virudhunagar, Dindigul, Chengalpattu, and Tiruppur, these are the four new cities where NEET PG centres were added.
However, MP Venkatesan has pointed out that even after these four new centres got added to the list, "Students who were issued Admit cards with centres outside Tamil Nadu earlier have not been given new admit cards with centres within Tamilnadu and Puducherry."
"Since Date of examination is fixed on Sep11, 2021 they have to be given option for changing the centre from other state allocated earlier to Tamil Nadu at the earliest," he further mentioned.
In this context, it should be mentioned that a similar demand was recently made by the Federation of Resident Doctors Association (FORDA) as well.

Medical Dialogues had reported that after the National Board of Examinations in Medical Sciences (NBEMS) announced reopening of Registration and Edit Window for NEET PG 2021 and opened the doors for new candidates, FORDA in a letter to NBEMS had demanded that the Edit Window should be extended to everyone so that the candidates who had already applied for the exam gets to change their Exam Centers according to their current place of residence. This would help the already registered candidates avoid the hassle of travel to other States or Cities amidst the ongoing pandemic, FORDA had earlier pointed out.
Also Read: Doctors demand centre correction facility as NBE opens registration, edit window