NMC gives Nod to additional 50 MBBS Seats at Coimbatore Medical College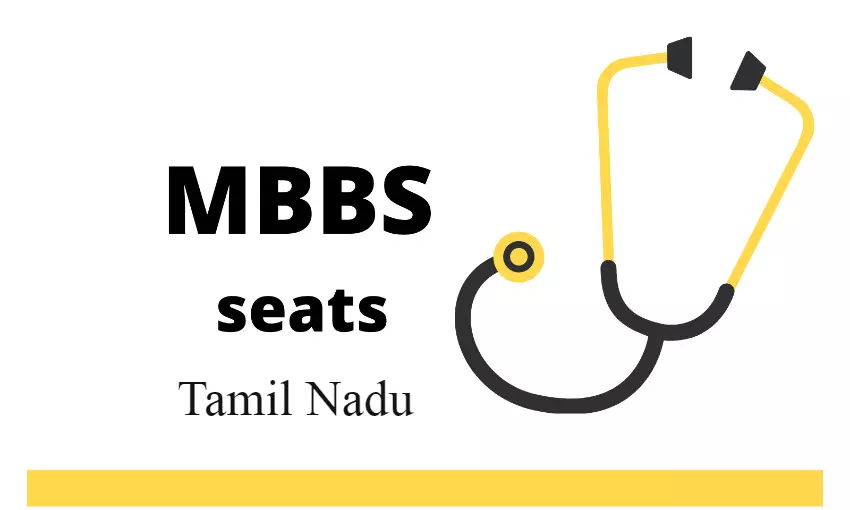 Chennai: The number of MBBS seats in the State of Tamil Nadu is increasing rapidly and the latest addition has come with the National Medical Commission (NMC) nod for another 50 MBBS seats in Coimbatore Medical College.

Coimbatore Medical College, which was established back in 1966, had started its journey with 50 MBBS seats, and consequently, more MBBS seats were added to the institute. With the NMC nod for another 50 MBBS seats, the intake capacity of the medical college is of a total number of 200 MBBS seats, whereas, the State has a total number of 9,150 MBBS seats altogether.
Medical Dialogues had earlier reported that the Central Government had given its nod to add 850 MBBS seats to Tamil Nadu in seven out of eleven newly constituted medical colleges. At that time, the newly established medical colleges in Virudhunagar, Kallakurichi, and Ooty had received the nod from Union Government to admit 150 MBBS students each. Apart from these, the medical colleges in Namakkal, Tiruvallur, Tirupur, and Ramanathapuram had been granted to fill 100 MBBS seats in each of these colleges.
After the State rectified the deficiencies pointed out by the NMC team, the Central Government had permitted the State for 600 more MBBS seats in the four new government medical colleges at Krishnagiri, Dindigul, Nagapattinam, and Ariyalur.
With this, a total number of 1,450 MBBS seats were added to Tamil Nadu in this Academic year and the Health Minister Subramanian had told IANS that the State was expecting the Centre's nod for an additional 100 MBBS seats in Coimbatore Medical College.
Also Read: Centre Gives Nod for 600 more: 1,450 MBBS seats to be added in Tamil Nadu this academic year

As per the latest media report by The New IndianExpress, NMC has recently given its nod for an additional 50 MBBS seats in Coimbatore Medical College, taking the total number of MBBS seats at CMC to 200. Even though the administration had sought an additional 100 MBBS seats, approval has been given for 50 MBBS seats only.

With this, the total number of MBBS seats in Tamil Nadu stands at 9,150, as per the Health Minister of the State, Ma Subramanian.
Speaking to The Hindu regarding the matter, he said, "The college was started in 1966 with 50 medical seats. Another 50 seats were added in 1968, taking the total intake to 100. In 2004, another 50 seats were approved. After the DMK was elected to power, we sought approval for increase in seats with the Union Health Ministry following which 50 additional seats have been approved for the college."
"Once the Union government issued the notification for admission under the 15% All India Quota, the Tamil Nadu Government would conduct counseling for MBBS admissions," he further added.
Also Read: Centre approves 850 MBBS seats at 7 Medical Colleges in Tamil Nadu
Source : with inputs