NMC to do away with positions of Tutor, Demonstrator, Registrar, bring them all under Senior Resident nomenclature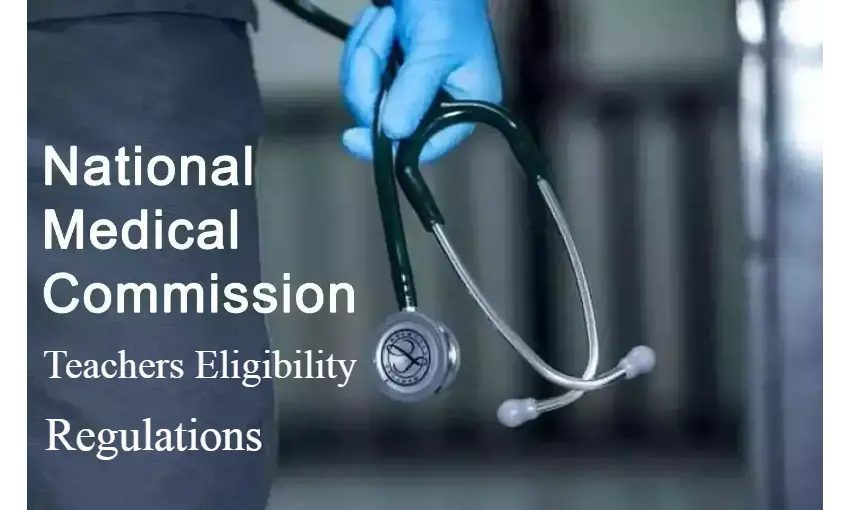 New Delhi: Aiming at reducing the confusion regarding different designations of residents doctors including 'Tutor', 'Registrar' etc. the National Medical Commission (NMC) has planned to do away with such terms and bring all of them under a common nomenclature.

"The existing posts of Tutors/Demonstrators/Registrars in all the Departments shall be re designated as Senior Residents," NMC, the apex medical body has clarified in the draft Teachers Eligibility Qualifications Regulations 2021 (TEQ).
"Henceforth all the Departments in Broad Specialties including Pre –Clinical and Para –Clinical Departments will have the designation of Senior Resident. All other designations like Tutor/Demonstrator/Registrar or any other designation practiced earlier stands deleted," further clarified the Regulations.
The draft TEQ Regulations have been released by NMC with an aim of maintaining the standard of teaching in medical institutions. Comprehensively defining the future of the career of medical academia in India, these regulations include norms for appointing faculty in medical institutions, rules to determine the equivalent qualification of DNB with MD/MS and DM/M.Ch, eligibility required to be designated as postgraduate guide, norms for appointing faculty and their promotions, for determining teaching designations for Consultants/ Specialists for constituting a medical college or commencing a postgraduate course, for determining the teaching designations for Consultants/Specialists in Medical Institutions of Defence Services, and rules for appointing visiting faculties etc.
The provisions of terms like 'Tutor', 'Demonstrator', or 'Registrar' were previously there in the "Minimum Qualifications for Teachers in Medical Institutions Regulations, 1998".

However, as the usage of separate terms for referring to different posts and designations were making confusions, the new TEQ regulations have decided to do away with such terms and bring them under the single nomenclature of "Senior Residents".
While commenting on the matter, Dr. M K Ramesh, the President of the PG Medical Education Board of the National Medical Commission told Medical Dialogues, "We thought we would give them all a common designation in order to remove the confusions regarding the posts and bring them under a single nomenclature to simply things."
Also Read: Relief: Age limit of Senior Residency increased in the new NMC TEQ rules