Numbers of NEET 2021 Candidates Cross 16 Lakh mark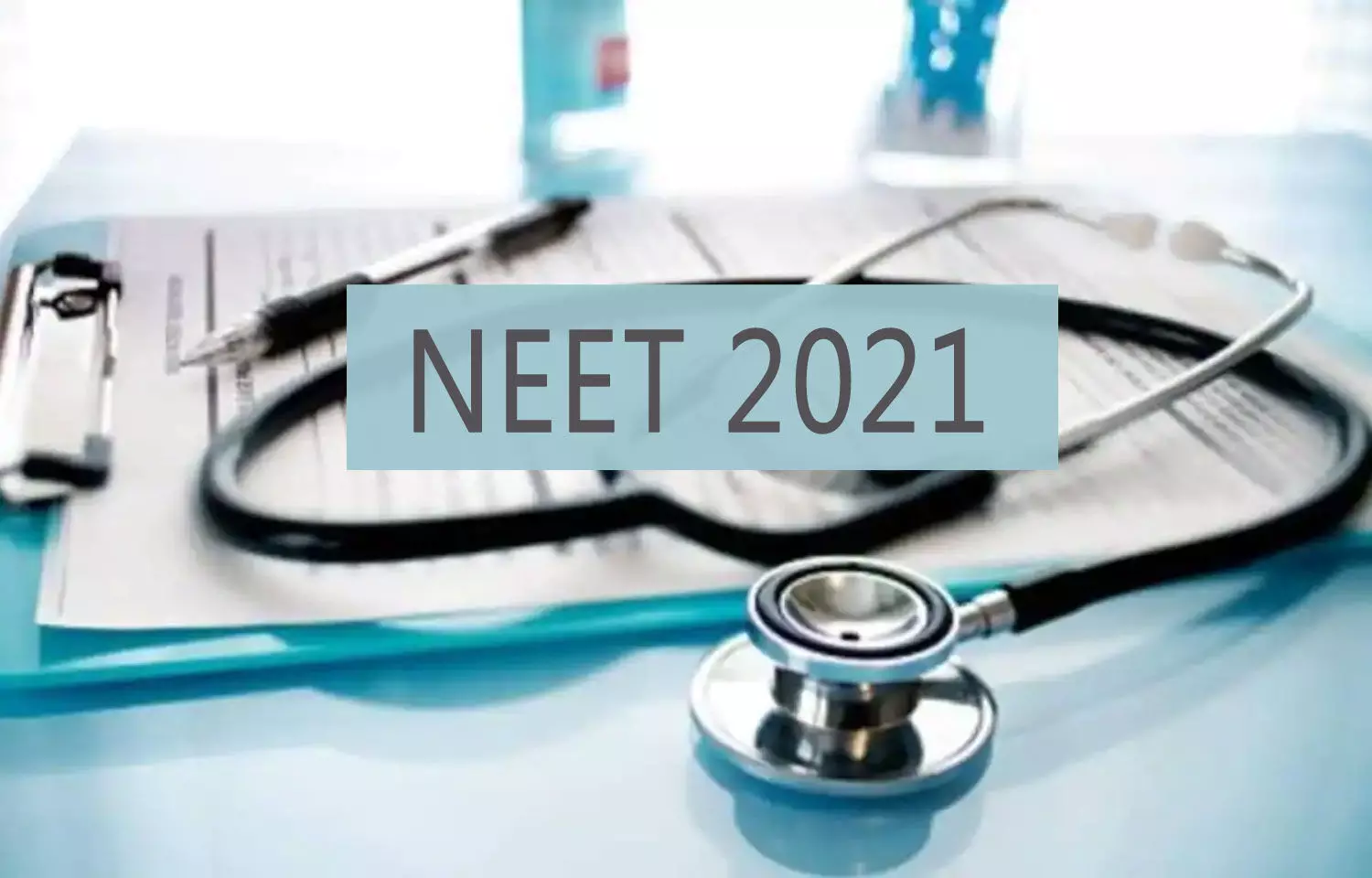 New Delhi: Breaking all records, this year, more than 16 lakh candidates have registered for appearing in the undergraduate MBBS, BDS entrance examination- National Eligibility-cum-Entrance Test (NEET) 2021, suggests a recent report by TOI.

Witnessing a major increase from last year, around 16.1 lakh candidates are set to appear for the examination, which has been scheduled to be held on September 12, 2021.
As per the data provided by the National Testing Agency (NTA)- the authority in charge of conducting NEET exam, back in 2019, a total number of 1519375 candidates had registered for the exam. Among them, 1410755 had appeared in the test. The numbers increased to a significant extent in 2020 as a total number of 1597435 candidates had registered for the test last year. However, among them, only 1366945 had appeared in the exam.
Also Read: NEET 2021: Here is How to fill in OMR Answer Sheet

As per the latest media report by the Times of India, in between the pre-pandemic and post-pandemic era, the numbers of candidates have increased to a significant amount- around 1 lakh. Apart from this, the numbers of female candidates have also witnessed a major increase (40.8%) in the last five years. This year, more than 9 lakh candidates have registered for the examination.

As a result, this year, 2 lakh more female candidates are going to write the exam with higher female to male ratio in most of the states. However, West Bengal, Uttar Pradesh, Tripura, Rajasthan, Bihar and Assam- in these six states, the number of female candidates is lower than male ones.
The female to male ratio is most impressive in case of Kerala, where for every male candidate there are 3.8 female aspirants.
The Daily further reports that the numbers of candidates appearing in Indian languages have increased as well. Back in 2017, only 1.1 lakh candidates had chosen to appear in the exam in Indian languages. The number is 3.4 lakh in 2021.
In case of Hindi, the number has doubled from 2017 to 2021. In 2017, only 1.2 lakh candidates had chosen Hindi, whereas, this year, the number is 2.3 lakh. Gujarati has earned the second position with more than 50,000 candidates choosing to appear in this language. Apart from this, 35,000 Bengali candidates and 20,000 Tamil candidates will appear in the exam too.
NEET 2021 was earlier set to be conducted on August 1, 2021. However, due to the second wave of the Covid-19 pandemic, along with several other exams, NEET 2021 also got delayed and finally the Union Minister of Education announced that the exam would be conducted on September 12 instead.
NEET-UG is the qualifying exam for the candidates wishing to pursue their education in MBBS, BDS, BAMS, BSMS, BUMS and BHMS Courses. However, this year, NTA had mentioned that "Result of NEET (UG) - 2021 may be utilized by other Entities of Central/State Governments (including Indian Nursing Council/ Nursing Colleges/ Schools, JIPMER) for counselling / admission to relevant courses [including B.Sc. (Nursing) and B.Sc. (Life Sciences)] in accordance with their rules/norms/guidelines."
Also Read: NEET score may be used for BSc Nursing, Life Sciences Admissions 2021, says NTA
Source : with inputs