JIPMER releases schedule, travel details on BSc Nursing 1st year Exams 2020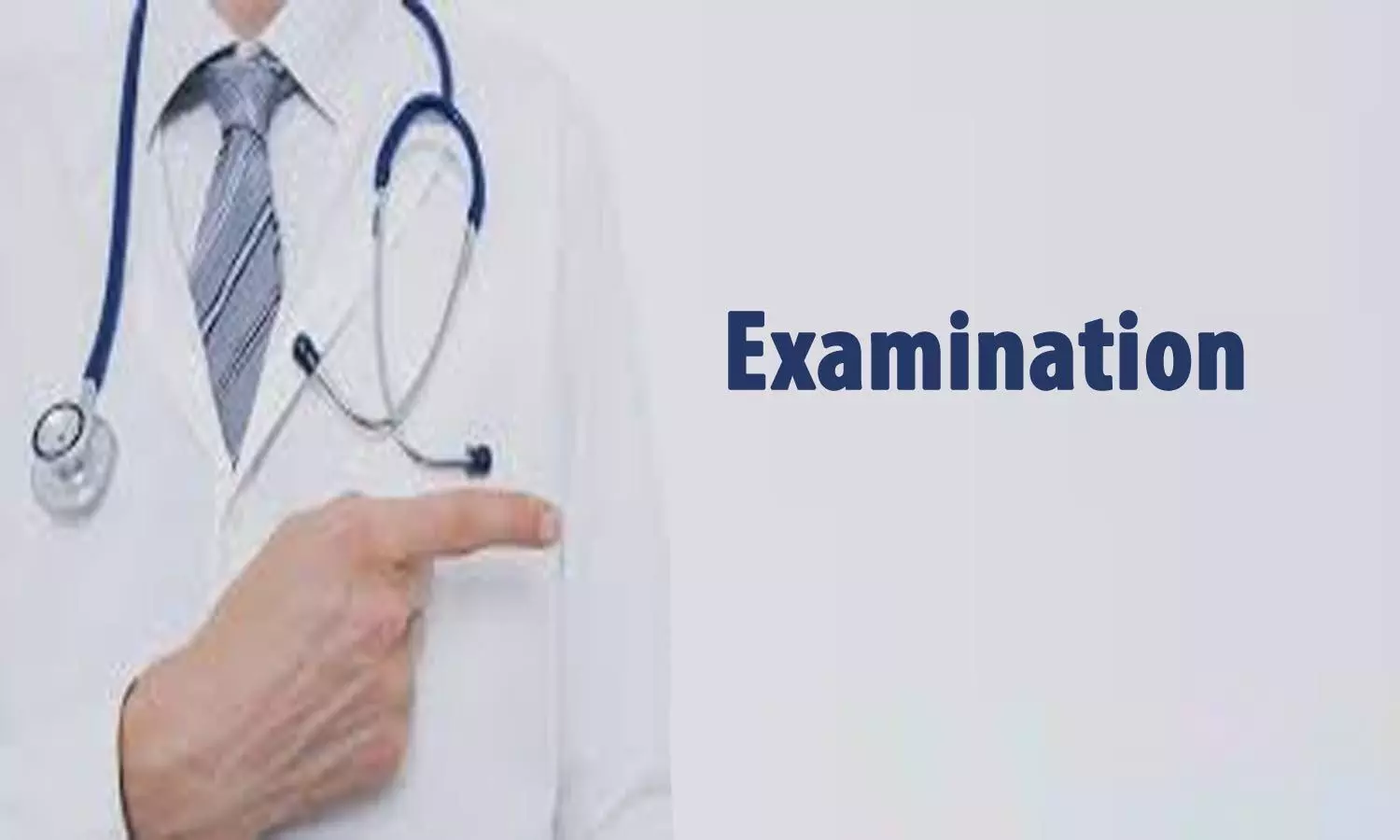 Puducherry: Through a recent notice, the Jawaharlal Insitute of Postgraduate Medical Education and research (JIPMER) has informed about the BSc Nursing - First Year Examination June / July 2020 session
It has been decided to conduct the BSc Nursing - First Year Examination June / July 2020, from 03.10.2020 to 17.10.2020 (Time Table attached). The examination will be conducted at the JIPMER campus, Puducherry. Hence, outstation students shall return to the JIPMER campus, Puducherry, on or before 25.09.2020. As per the COVID19 protocol, outstation students will be quarantined, screened, and tested for COVID-19.
Further, students are instructed to send the travel details by mail as per the attached format to jipmerbsc@jipmer.edu.in on or before
12.09.2020
. Students are also advised to visit the JIPMER official website (
www.jipmer.edu.in
) for the latest updates.
Theory/Practical Time Table for First Year BSc (Nursing) Examinations- October 2020

First Year (New Curriculum)
Theory
| | | |
| --- | --- | --- |
| Date of Exam. | Subjects | Time |
| 03.10.2020 | Anatomy incl. Genetics and Physiology | 09.30- 12.30 |
| 05.10.2020 | Nutrition and Biochemistry | 09.30- 12.30 |
| 07.10.2020 | Nursing Foundations | 09.30- 12.30 |
| 09.10.2020 | Psychology | 09.30- 12.30 |
| 12.10.2020 | Microbiology | 09.30- 12.30 |
Practical
| | |
| --- | --- |
| Date of Exam. | Subjects |
| 14.10.2020 to 17.10.2020 | Nursing Foundation |
First Year (Old Curriculum)
Theory
| | | |
| --- | --- | --- |
| Date of Exam. | Subjects | Time |
| 03.10.2020 | Anatomy | 09.30- 12.30 |
| 05.10.2020 | Physiology | 09.30- 12.30 |
| 07.10.2020 | Nursing Foundation | 09.30- 12.30 |
| 09.10.2020 | Psychology | 09.30- 12.30 |
| 12.10.2020 | Biochemistry | 09.30- 12.30 |
| 14.10.2020 | Nutrition | 09.30- 12.30 |
Practical

| | |
| --- | --- |
| Date of Exam. | Subjects |
| 17.10.2020 | Nursing Foundation |
To view the official notice, click on the following link:

https://medicaldialogues.in/pdf_upload/pdf_upload-134415.pdf

For more details log on to the official website of JIPMER: https://jipmer.edu.in/
Travel details BSc Nursing First year.xlsx