MSc Nursing 2021 at AIIMS: Results declared for Round 1 Online counselling, Details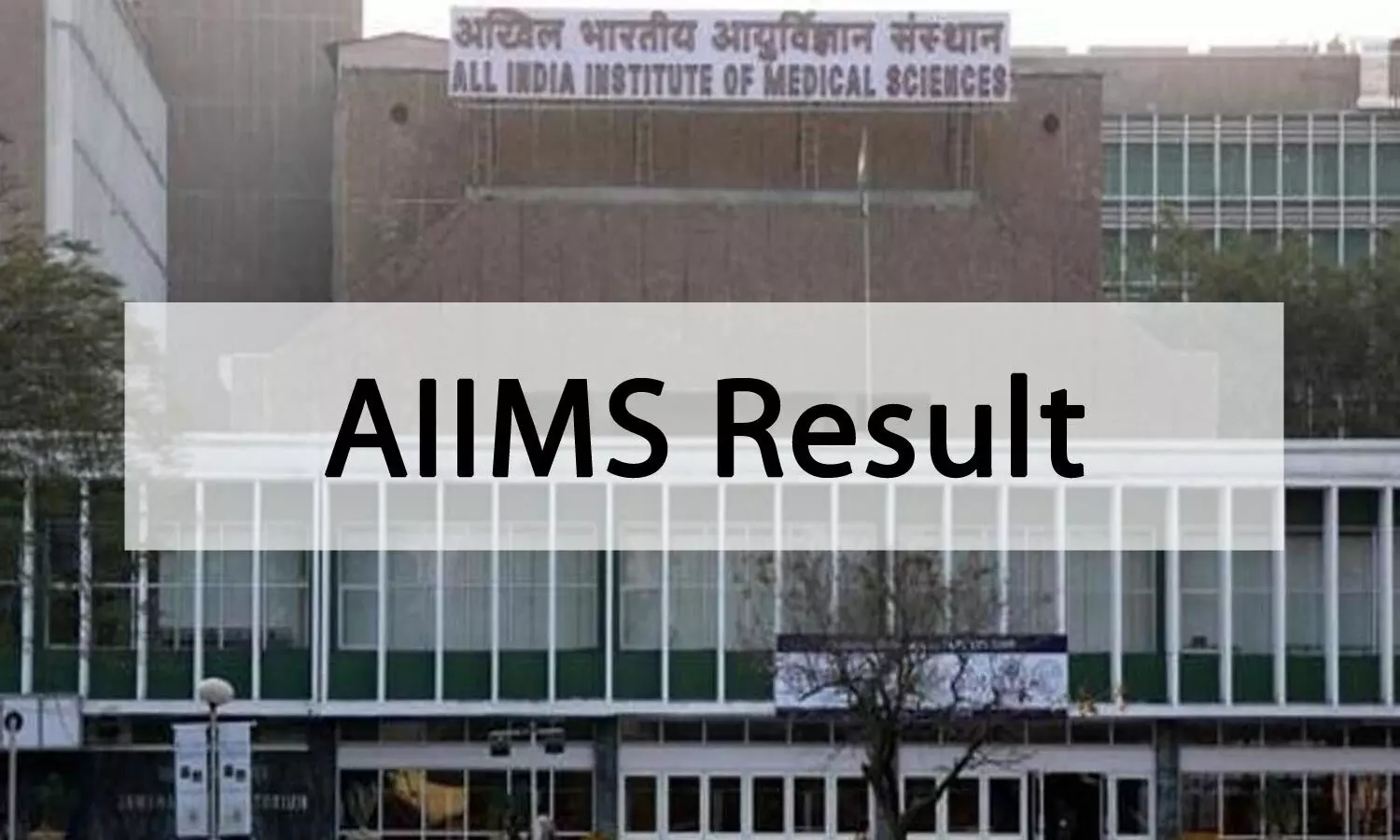 New Delhi: Through a recent notice, the All India Institute of Medical Sciences (AIIMS) has announced the results of candidates called for 1st Round of Seat Allocation (Online mode) for M.Sc Nursing course for AIIMS New Delhi, AIIMS Bhopal, AIIMS Bhubaneswar, AIIMS Jodhpur, AIIMS Patna, AIIMS Raipur and AIIMS Rishikesh for 2021 session.
The following are the lists of provisionally qualified candidates who have appeared for the Entrance Examination of M.Sc. Nursing Course for AIIMS New Delhi, AIIMS Bhopal, AIIMS Bhubaneswar, AIIMS Jodhpur, AIIMS Patna, AIIMS Raipur and AIIMS Rishikesh held on 27­-06-­2021 and are called for 1st Round of Counselling/Seat Allocation:
To view the results, click on the link below:
As per prospectus and subsequent Notice No. 81/2021 dated 06.07.2021 indicating seat positions, only Eight times of actual number of seats advertised in each category have been called for 1st round of Seat Allocation(online mode).
The Seat Allocation will be done in an online mode. Time schedule for choice filling, rules & procedures of online Seat Allocation will published in due course of time.
If the actual number of seats is not filled from the candidates called for the 1st round of Seat Allocation, the other qualified candidates may be called in subsequent rounds of Seat Allocation.
All candidates may view/ download their individual marks from
www.aiimsexams.ac.in
with their login credentials. In addition, candidates are advised to visit the website regularly for further latest updates including online Seat Allocation schedule and dates etc.
Important:­

1. The Inter se merit between candidates obtaining equal marks (tie cases) have been resolved as mentioned in the Prospectus which is as under:‐
i) Candidate obtaining less negative marks in the entrance examination.
ii) Candidate older in age to be preferred.
2. The candidature of the above candidates in respective category is subject to fulfillment of eligibility conditions as laid down in the Prospectus and verification of the documents/information furnished in their application forms and the verification of original certificates/documents.
3. The verification of OBC(NCL)/EWS certificates shall be done prior to the allotment of subjects in first round of online Counselling/Seat Allocation on the basis of certificate to be uploaded from 14.07.2021 to 19.07.2021 (upto 05.00 PM) in AIIMS website
www.aiimsexams.ac.in
by login their credentials. No correspondence will be entertained in any mode after the closing date. OBC (NCL)/EWS certificate should be valid for Central Government jobs/Central Govt. Institutions only, otherwise claim for OBC(NCL)/EWS reservation will not be considered. However, issuing date of OBC (NCL)/EWS Certificate should be as follows:
4.
| | |
| --- | --- |
| Category | Issue Date |
| OBC(NCL) | 28.06.2020 to 27.06.2021 (Both Dates inclusive) |
| EWS | 01.04.2021 to 27.06.2021 (Both Dates inclusive) |
5. Those candidates, who are found not eligible for OBC(NCL)/EWS seat on the basis of verification of respective certificates, shall be treated as UR if their rank is within the cut off rank for UR Merit List, or will NOT be considered to be in this list if rank is beyond the cutoff rank for UR Merit List.

6. All certificates including claim for constitutional reservation will be subjected to verification. Candidature can be cancelled at any stage further if any of the documents is found to be invalid.
7. In the List of AIIMS, New Delhi in Service candidate includes only those candidates who have filled AIIMS New Delhi (in service) during Registration.
NB: The result is provisional subject to verification of data and records.