TN Health invites applications for Nursing Diploma 2021, Details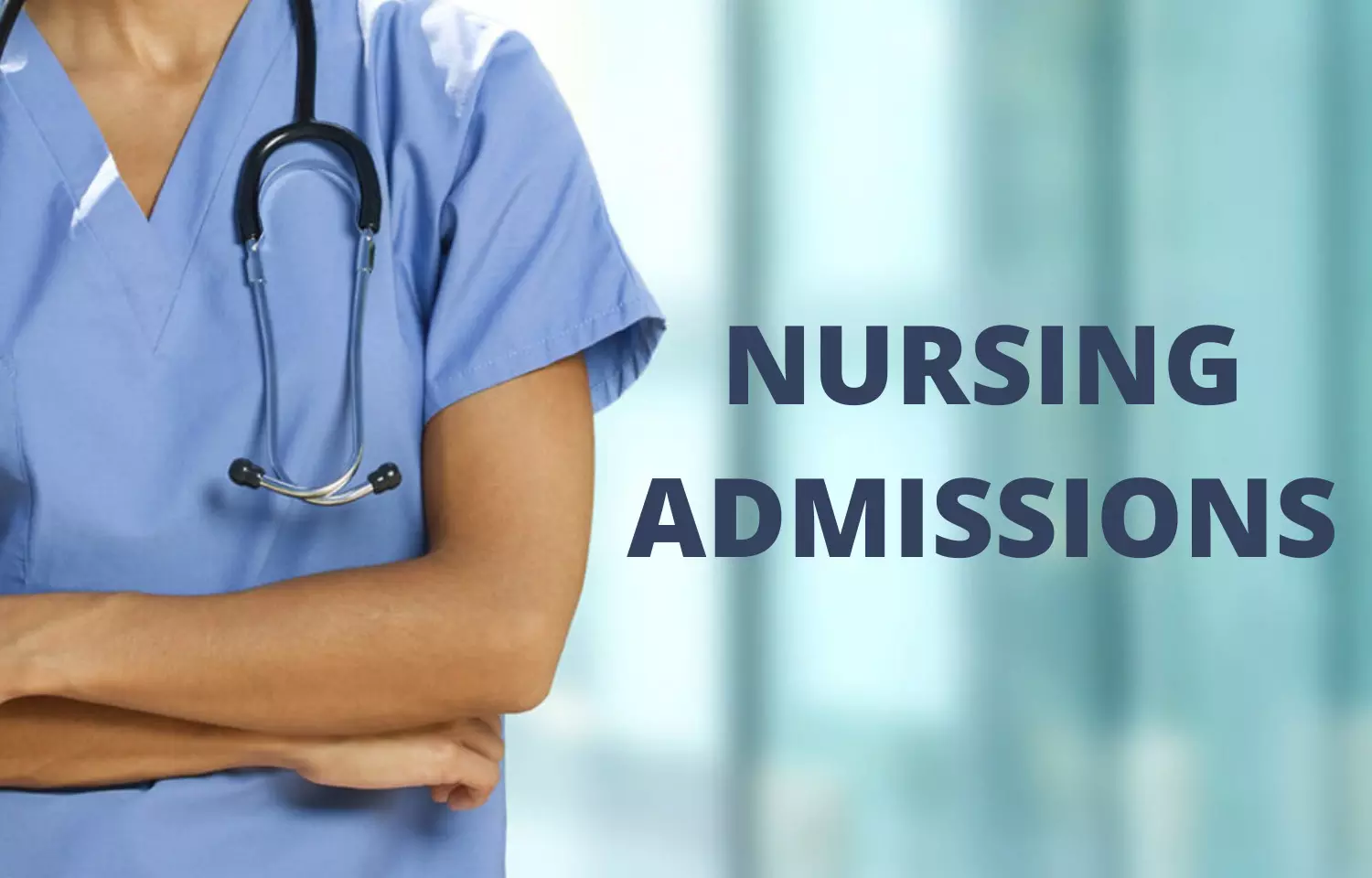 Tamil Nadu: Through a recent notice, TN Health has invited applications for admission to Diploma in Nursing for women with respect to 2021-2022 academic session.
All the concerned candidates who are intending to pursue Diploma in Nursing from Tamil Nadu based institutes are hereby advised to take note of the following application details as released by the counselling body on its official website.
IMPORTANT DATES:

DIPLOMA IN NURSING COURSE
| | |
| --- | --- |
| Date of Notification | 24-11-2021 |
| Date of Commencement of online application | 25-11-2021 at 10.00 a.m. |
| Last date for online submission of application | 25-11-2021 at 10.00 a.m. |
| Last date for receipt of filled-in online application form along with photocopy of certificates | 06-12-2021 at 05.00 p.m. |
| Expected date for declaration of Merit through official website | Will be intimated later. |
| Tentative Allotment of seats | Will be intimated later. |
| Last date of Joining | The time as mentioned in the allotment order of the candidate. |
| Address to which the filed in on-line application form along with enclosures are to be sent | The Secretary, Selection Committee, No.162, E.V.R. Periyar High Road, Kilpauk, Chennai – 10. |
IMPORTANT INFORMATION
The online submission of Application form for admission to Diploma in Nursing Course for 2021-2022 session in Tamil Nadu Government Medical Colleges can be accessed from the following websites:
Any change or modification and relevant information pertaining to this admission process will be made and available on the above websites.
The candidates are instructed to visit the above websites frequently for updates from the date of application till the end of admission process without fail. Selection committee will not be responsible for consequences resulting due to non-diligent follow-up of notices, notification and publications appearing on the websites regarding admission to Diploma in Nursing course for 2021-2022 session.
If a candidate is unable to access the online application, then they can appear in person with parent or guardian, along with all the original certificates at any one of the facilitation centre available in the nearest Government Medical Colleges / Tamil Nadu Government Dental College / Government Erode Medical College, Perundurai / Rajah Muthiah Medical and Dental College, Chidambaram for registration purpose.
Candidates are advised to take printout the prospectus and read the prospectus carefully with parents or Guardian before filling the online application and ensure that no mandatory column is left blank. In the event of rejection of the online application form, no correspondence/ request for reconsideration will be entertained.
Incomplete online application form will be summarily rejected.
Incaseof any doubt kindly verify both Tamil / English version.
ELIGIBILITY:-
The candidate should be a citizen of India and Native of Tamil Nadu.
EDUCATIONAL QUALIFICATION:-
a) Candidates should have studied "Tamil" as the first language.
b) Candidates should have passed in all the subjects of the qualifying examination of the Higher Secondary Certificate Examination conducted by the Tamil Nadu State Board /any other equivalent Board in the following group of subjects.
i. 65% of the seats will be filled up with candidates in the following subjects.
A. Physics, Chemistry, Biology with any other subject.
B. Physics, Chemistry, Botany, Zoology.
ii. 25% of the seats will be filled up with candidates in the following subjects.
A. Vocational Nursing.
B. Foundation Science as Vocational subject.
iii. 10% of the seats will be filled with candidates in the subject not specified in items (i) and (ii) above.
c) If adequate number of eligible candidates are not available in item ii and iii, the seats will be reverted back to item
d) Candidates who have passed the HSC in Open University are not eligible to apply for Diploma in nursing course.
FEE DETAILS:-
All the joined candidates should pay mess fees and other fees.
a. The selected candidates will be called for verification of certificates by the Head of Nursing training centre concerned. Candidates will have to produce the original documents at the time of verification. Selection will be cancelled if the candidates do not produce all the original documents as required.
b. All the selected candidates should stay Compulsorily in the Hostel during the entire period of study.
The candidates have to undergo Medical examination by the Medical Board constituted at the Training Centre to which they are allotted. Only those candidates found medically fit will be admitted and be permitted to pay the fee.
Candidates selected for admission and their parent / guardian will have to sign discipline declaration form in Annexure–VI, Revision of fee declaration form in Annexure–VII and Allotment and Re-allotment declaration form in Annexure–VIII. Failure to sign the declaration will result in the cancellation of selection.
All selection and admission are only provisional. The selection and admission is liable to be cancelled at any time as and when the eligibility conditions are found to be defective or incorrect or there has been any suppression or misrepresentation of facts. The selection committee reserves the right to cancel the allotment.
To view the official notice click on the following link: