Soon 1 lakh MBBS seats in India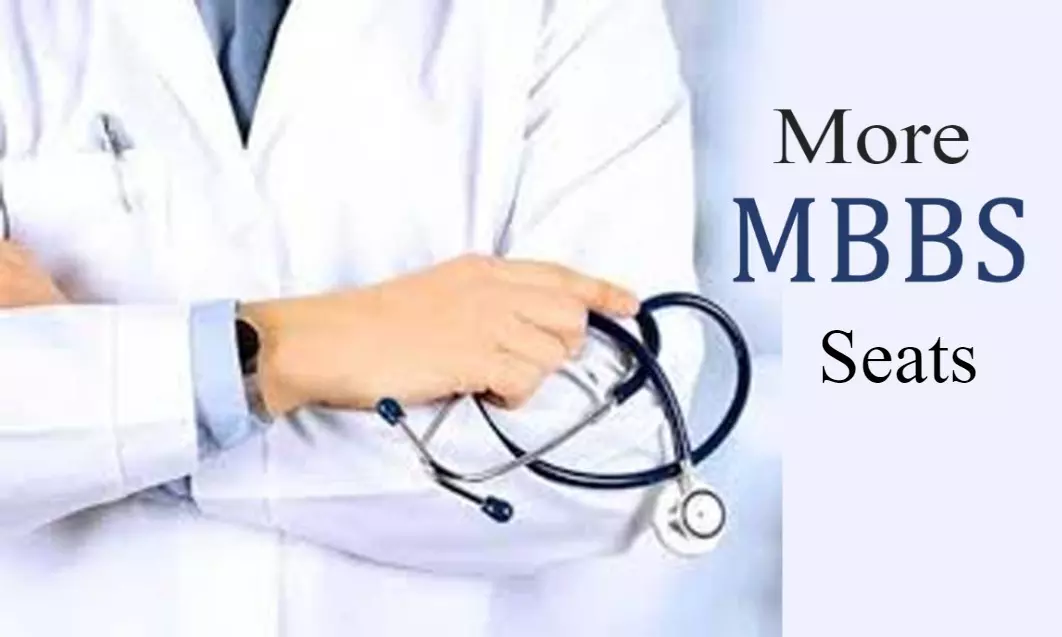 New Delhi: The National Medical Commission (NMC) is planning to increase the MBBS seats pool to 1 lakh by next year, a recent report by The Times of India has stated.
Medical Dialogues had earlier reported that as of now, there are a total of 84,649 MBBS seats in 562 Medical Colleges including 286 government and 276 private institutes across the country. The number keeps on going up or down depending upon the recognition and derecognition at various medical colleges.
However, keeping in view the present COVID-19 pandemic situation and shortage of medical seats in India, the government is now planning to give the medical education sector a thrust.
"There are presently 82,500 MBBS seats across the country and the government plans to take it to one lakh in a year's time," a government official close to the development informed
TOI
. This was discussed at a recent meeting of NMC chaired by the Union health secretary.
"The process for adding new medical colleges and increasing the MBBS seats is presently on," Dr Aruna Vanikar, President of the Undergraduate Medical Education Board, NMC further informed TOI.
Considering the scarcity of healthcare workers which health sector of the country faced during the pandemic, the central government has decided to come up with other plans to ensure sufficient MBBS seats and as the latest strategy to do so, the government has planned to increase the number of seats by 50 students in government medical colleges. Moreover, the central government also plans on establishing one Government Medical College in every district of the country, reports the daily.
At present, authorities are conducting inspections in many medical colleges and for the undergraduate institutions the permission to increase the seat number will be based on affidavits filed by the college and there will be no physical inspection.
To accommodate more MBBS seats in the medical colleges, the government is contemplating if running medical colleges in two shifts can be a viable option. The center is going to apply the same policy in other states also to increase the MBBS intake, sources added.

Addressing the public, Prime Minister Narendra Modi in February after the current government came to power in 2014, the government added almost 30,000 new MBBS seats and 24000 new postgraduate seats to the existing medical seat pool. While delivering a convocation address of a medical college in Tamil Nadu via video conferencing, the PM also stated that the number of MBBS seats has gone up by 50% and postgraduate seats by 80% since 2014.

Source : with inputs