Demand for Percentile based evaluation of FMGE gains momentum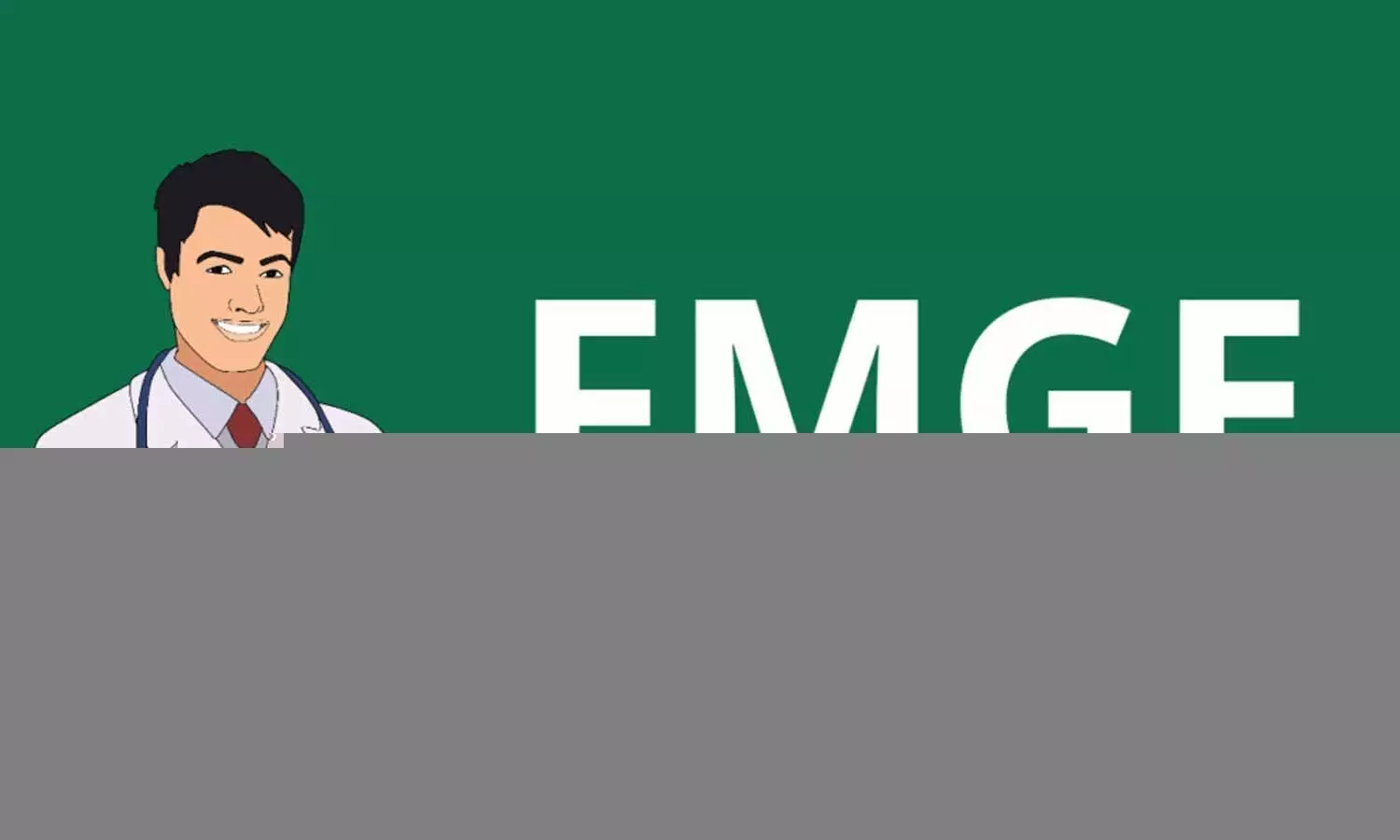 New Delhi: With a dismal pass percentage in the Foreign Medical Graduates Examination (FMGE) that prevents many Foreign Medical graduates who have done their MBBS from abroad from practicing in India, the demand for having a percentile-based evaluation for the exam rather than a percentage-based one is slowly gaining momentum.
The issue was recently raised by the Association of MD Physicians, which had first approached the Supreme Court and is now approaching the National Medical Commission (NMC) with the said demand
Regulations require that foreign medical graduates holding medical qualifications equivalent to MBBS from recognized medical colleges outside India have to clear the FMGE exam in order to practice in India. The FMGE guidelines were laid down by the Supreme Court way back in 2004.
The exam, one the other hand, is notorious for its dismal pass percentages.

Doctors have now pointed out that while all the other exams including NEET and NEET PG have a percentile-based evaluation, this is the only exam that has a percentage-based system, hence the demand that the same yardstick be applied to this exam as per other exams
Speaking to the Medical Dialogues team, Dr Rajesh Rajan, President Association of MD Physicians stated," We had first approached the Supreme Court with the said demand and the Supreme Court passed an order giving us the liberty to make representation to the authorities in respect of the relief sought for in the petition which may be decided expeditiously. Numerous FMGs will benefit if the percentile yardstick that is currently applied to exams like NEET PG and MDS is also applied to this exam as well."
" The change to percentile will not just benefit the candidates but also the country, as the important workforce of doctors will be added in such trying times of the coronavirus pandemic." he added
It is reported that the Association had approached the NBE. However, NBE pointed out it is the exam conducting body for the exam but does not lay down criteria for the exam
The NBE remarked; "The role of NBE is limited to the conduct of FMGE as per Screening Test Regulations, 2002. Any change in qualifying criteria for FMG is beyond the purview of the NBE."
The association has now approached the National Medical Commission with the matter.
" With the upcoming FMGE exam just around the corner on 4th December 2020, we have asked Secretary NMC, Dr RK Vats to expeditiously consider our demand for the benefit of for 30,000 foreign doctors, who are likely to be affected by this decision. Just like NEET PG 2021 has been postponed right now, the FMGE can also be postponed till decision is reached," Dr Rajan added
Also Read: FMGE June 2020: NBE Extends Deadline For Submitting Required Documents On NMC Orders