New FMG Regulations 2021 to change dynamics of MBBS abroad, here is how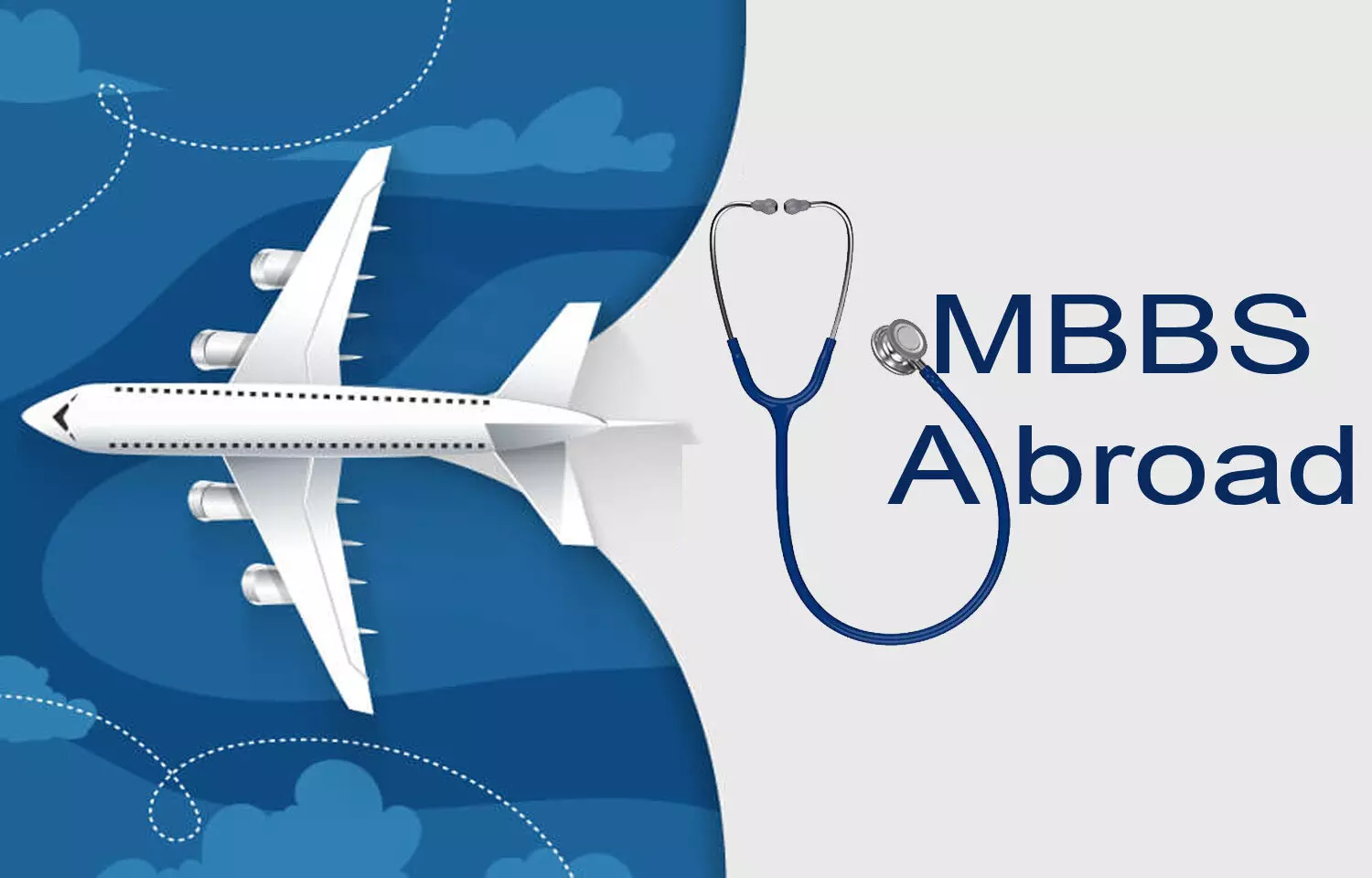 New Delhi: Putting an end to all the speculations surrounding foreign medical education as well as sealing the fate of its course, the National Medical Commission has recently notified the National Medical Commission (Foreign Medical Graduate Licentiate) Regulations, 2021.
The regulations that take effect from the date of official gazette notification that is 18th November 2021, would be applicable to all admissions after the said date. The regulations would not be applicable to foreign medical graduates who have acquired a foreign medical degree or primary qualification prior to the coming into force of these regulations or to those candidates who are pursuing their education in foreign institutions prior to the coming into force of these regulations or to those who are specifically exempted by the Commission or the Central Government. For those who are currently pursuing their foregin medical education would be governed by ertwhile regulations, the NMC has clearly stated
However, for those who are planning to study MBBS abroad, these regulation spell out many changes, which are going to make foreign education in many countries and institutions less lucrative. THe regulations spell out that that FMGs in future will have to clear the NeXT exam and also undergo additional internship in India, apart from pursuing internship in their own instiutitions at the foreign country where they have studied.
The new regulations clearly spell out that for recognition in India, candidate has complete to foreign medical graduation course within ten years from the date of joining the course
On the issue of Grant of permanent registration to Foreign Medical Graduate, the regulations state that No foreign medical graduate shall be granted permanent registration, unless he has–
(a) (i) undergone a course leading to foreign medical degree with minimum duration of fifty-four months;
(ii) Undergone an internship for a minimum duration of twelve months in the same foreign medical institution;
(iii) Received a foreign medical degree with medium of instructions in English; and
(iv) studied the mandatory subjects specified in the Schedule-I;
(b) registered with the respective professional regulatory body or otherwise, competent to grant license to practice medicine in their respective jurisdiction of the country in which the medical degree is awarded and at par with the license to practice medicine given to citizen of that country;
(c) undergone supervised internship in India for a minimum term of twelve months, after applying for the same to the Commission; and
(d) has cleared the National Exit Test or such other mandated test or tests conducted by the Commission.
The move will spell out doom for many foreign institutions and countries where the course duration is less than 54 months or 4 1/2 years as well as many of the foreign medical colleges that have teaching facilities but not training facilities
The regulations also clearly spll out the criteria to recognise Foreign Medical Graduated applying for license nd permanent registration to practice in India. These include
1. The guiding principle for licensing a foreign medical graduate to practice in India is to ensure that the Foreign Medical Graduate fulfils the requirements of education and training equivalent or commensurate with that of an Indian medical graduate.

2. Eligibility for primary medical qualification in a country outside India:

(i) Duration of course and training in subjects leading to primary medical qualification:

(a) Any person who pursue the foreign medical degree should have undergone a course of theory, practical and clinical training equivalent to Bachelor of Medicine and Bachelor of Surgery (MBBS) of India; and

(b) Should have been completed internship of twelve months in addition to such course referred to in clause (a), in the same foreign institution where the primary medical qualification has been obtained, along with hands-on training in clinical subjects including but not limited to Community Medicine, General Medicine, Psychiatry, Paediatrics, General Surgery, Anaesthesia, Obstetrics and Gynaecology, Orthopaedics, Otorhinolaryngology,Ophthalmology, Dermatology, Emergency or Casualty services, lab services and their sub-specialties.

(ii) Content of course or Training leading to primary medical qualification

(a) The course and internship or clinical clerkship shall commensurate with the MBBS course of India in accordance with the Regulations on Graduate Medical Education, 1997and subsequent amendments thereto, and shall include the subjects mentioned therein as are duly recognised by the Commission under sub- section (2) of section 61 of the Act;

(b) The course curriculum shall be made available for review by appropriate authorities, and if necessary, in the website of the institution or university where the course is being pursued at the time of joining the course.

(iii) Location of medical college or institution and administration of the course or training:

The entire course, training and internship or clerkship shall be done outside India in the same foreign medical institution throughout the course of study and no part of medical training and internship shall be done in India or in any country other than country from where the primary medical qualification is obtained.
(iv) Duration of course:
The total duration of the foreign medical graduation course shall be completed within ten years from the date of joining the course.
With these regulations, several countries and foreign institutions where the course duration in less than 4.5 years, or where the training was disjointed from the teaching institution, the degree would not be recognised. There were many instituitions that were coming up with a hybrid training setup, such as mixture of traning in the country of degree as well as India, again who would not be able to do so.
Additionally, the regulations clearly spell out the additional training that FMGs will have to do in India apart from their foregin country apart from the NExT exam that they will have to give. Experts presume that with these regulations, the average time of gaining MBBS abroad is going to go up and will also act as a deterrant in pursuing substandard education in many foreign countries. It is also important that parents and students currently planning to MBBS abroad in several countries understand the implications of these regulations vis-a-vis their propsective institutitons to come at an informed choice regarding MBBS abroad
" Many institutions including those in Phillipines, Armenia, Georgia provide less than 4.5 years courses. These countries and institutions will have tough time providing these courses to Indian students now. Further it is expected that with these regulations, the average from duration of journey to become a doctor for FMG will go up 8-9 years. The regulatinos are indeed going to act as deterrant for MBBS in many countries that were considered hot destinations till now", said Dr Jaswant Singh, expert and owner of TPGI Next classes
To view the official notice click on the following link: