Tamil Nadu Seeks NMC Nod for Additional 800 MBBS seats this year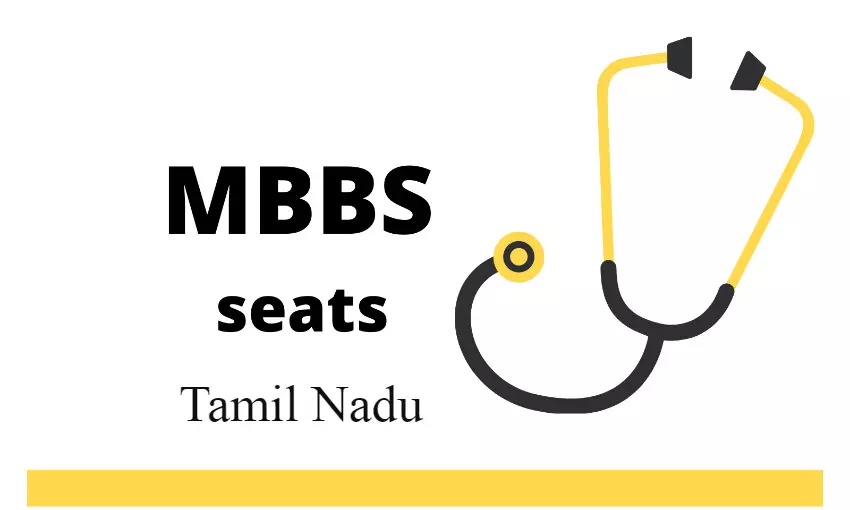 Nagapattinam: After getting Central Government's nod for 850 MBBS seats in the State, the Tamil Nadu Government has now sought approval from the erstwhile Medical Council of India (MCI), now National Medical Commission (NMC) for 800 more MBBS seats from this academic year.
Among these 800 seats, the State has sought 600 MBBS seats in four new medical colleges in Nagapattinam, Ariyalur, Dindigul, and Krishnagiri. Further, requests have been made for increasing the intake capacity in already approved medical colleges at Ramanathapuram, Namakkal, Tiruppur, and Thiruvallur by 50 seats each.
Speaking to reporters on Saturday after inspecting the construction work on the new Government Medical College in the district, the Tamil Nadu Health Minister Ma. Subramanian said the MCI had already granted permission to admit 850 students in the MBBS course in seven new medical colleges in the State.
Also Read: Centre approves 850 MBBS seats at 7 Medical Colleges in Tamil Nadu

Medical Dialogues had earlier reported that after an inspection from the NMC, the Central Government has recently approved 850 MBBS seats in Tamil Nadu from this academic year itself. These additional seats are set to be added in seven out of eleven new medical colleges.

Newly established medical colleges in Virudhunagar, Kallakurichi, and Ooty have received the nod from Union Government to admit 150 MBBS students each. Apart from these, the medical colleges in Namakkal, Tiruvallur, Tirupur, and Ramanathapuram have been granted to fill 100 MBBS seats in each of these colleges.
Following inspection report by the NMC team, the Centre had also asked the State Government to upgrade the infrastructure, mostly civil works, in several medical colleges.
The Health Minister of the State, in response, had earlier confirmed that all the minor deficiencies in the Namakkal, Ramanathapuram, Tiruppur and Tiruvallur medical colleges have been rectified and after submitting the reports to the Union Government officials, the Director of Medical Education would soon request for additional MBBS seats in the remaining 4 medical colleges.
Also Read: Deficiencies Rectified at 4 TN medical Colleges, More MBBS seats sought

"We have sought permission to add 800 more seats this year. Of the 800 seats, 600 are being sought for four new medical colleges in Nagapattinam, Ariyalur, Dindigul, and Krishnagiri. We have requested to increase the intake at Ramanathapuram, Namakkal, Tiruppur, and Thiruvallur by 50 seats each taking the total to 200 seats. We will be meeting the Union Health Minister and others on October 27 in this regard," the Health Minister recently told PTI.

Stating that the 'Makkalai Thedi Maruthuvam' scheme (healthcare at the doorstep of people) has benefited 25 lakh people, he said, "We are targeting to offer treatment to one crore people under the scheme this year."
The Minister said the government has taken steps to renovate buildings of primary health centres. Earlier, he held a meeting with Collector Dr. Arun Thamburaj on the Covid-19 situation in the district.
Also Read: 3 New TN Govt Medical Colleges get Centre's nod to Admit 150 MBBS Students
Source : with agency inputs