UPSC releases schedule of Combined Medical Services Examination 2021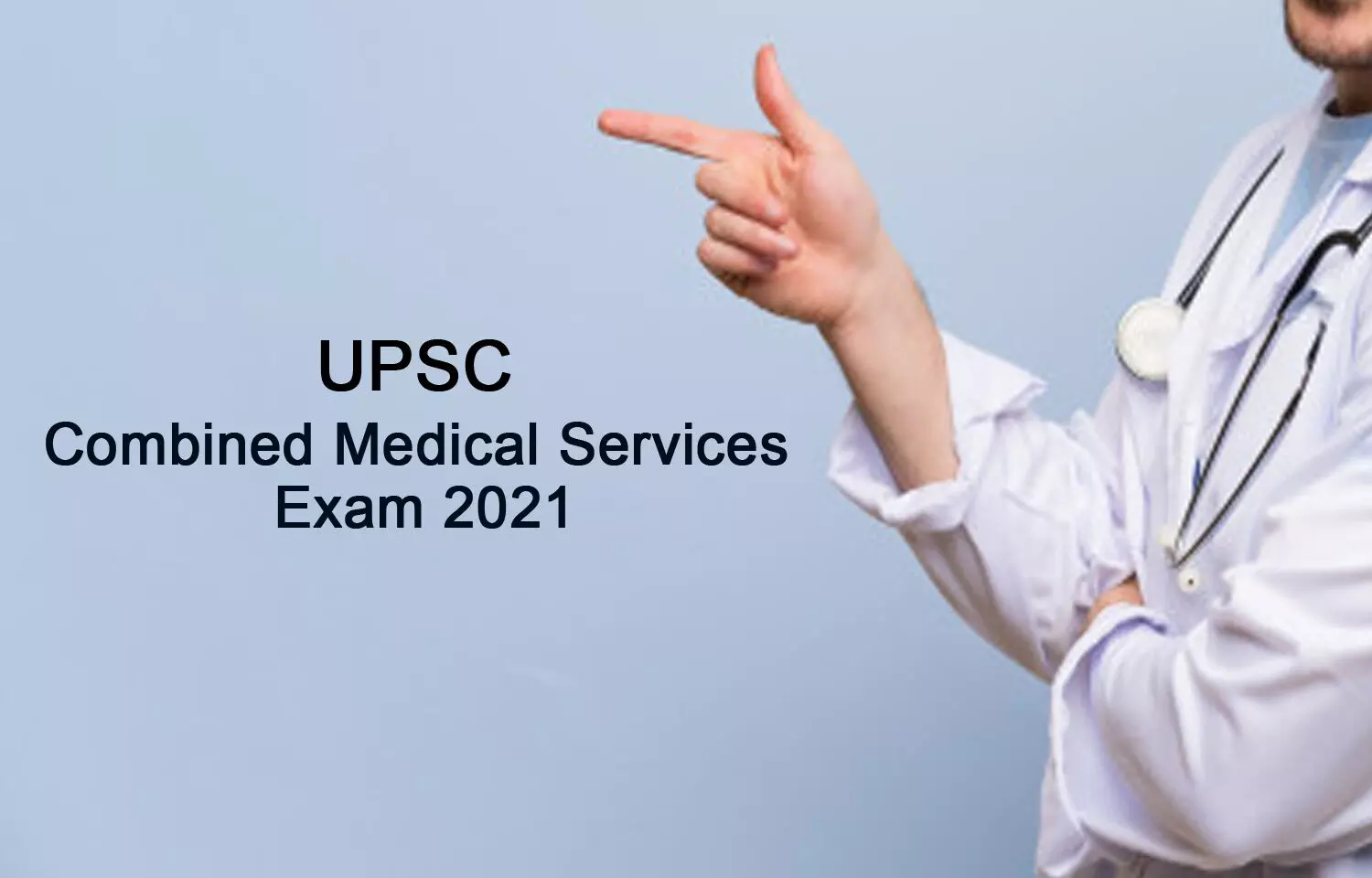 New Delhi: Through a recent notice, Union Public Service Commission (UPSC) has released the schedule of the Combined Medical Services Examination, 2021. As per the notice, the examination will be held on November 21, 2021.

All the concerned candidates who have applied for the exam can view the schedule mentioned below:
Date and Day

Time

Subject

Paper – I (Code No. 1)

21st November 2021 (Sunday)

9.30 AM to 11.30 AM

General Medicine and Pediatrics

Paper-II (Code No. 2)

2.00 PM to 4.00 PM

(a)Surgery (b)Gynecology & Obstetrics (c)Preventive & Social Medicine
To view the official notice click on the following link:
https://medicaldialogues.in/pdf_upload/tt-cmse-2021-engl-150921-160495.pdf
The application process has already completed.

A total of 838 vacancies are advertised by the UPSC for CMS 2021.
Mere issue of e-Admit Card to the candidate will not imply that his candidature has been finally cleared by the Commission.
Verification of eligibility conditions with reference to original documents is taken up only after the candidate has qualified for Interview/Personality Test.
The eligible candidates shall be issued an e-Admit Card three weeks before the commencement of the examination. The e-Admit Card will be made available in the UPSC website https://upsconline.nic.in for downloading by candidates. No Admit Card will be sent by post. All the applicants are required to provide valid and active E-mail i.d. while filling up Online Application form as the Commission may use electronic mode for contacting them.

Penalty for wrong answers:

Candidates should note that there will be penalty (Negative Marking) for wrong answers marked by a candidate in the Objective Type Question Papers.
FACILITATION COUNTER FOR GUIDANCE OF CANDIDATES:
In case of any guidance/information/clarification regarding their applications, candidature etc. candidates can contact UPSC's Facilitation Counter near Gate 'C' of its campus in person or over Telephone No.011-23385271/011-23381125/011-23098543 on working days between 10:00 hrs and 17:00 hrs.
Mobile Phones banned:
(a)The use of any mobile phone (even in switched off mode), pager or any electronic equipment or programmable device or storage media like pen drive, smart watches etc. or camera or blue tooth devices or any other equipment or related accessories either in working or switched off mode capable of being used as a communication device during the examination is strictly prohibited. Any infringement of these instructions shall entail disciplinary action including ban from future examinations.
(b) Candidates are advised in their own interest not to bring any of the banned item including mobile phones or any valuable/costly items to the venue of the examination, as arrangement for safe-keeping cannot be assured. Commission will not be responsible for any loss in this regard.