Coronavirus reaches India: 1st Case of Corona Virus positive detected in Kerala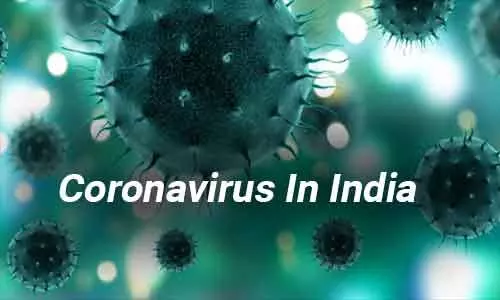 New Delhi: The first case of Corona Virus positive patient in India has been detected in KeralaCoronavirus
Confirmation of this effect has been made by the Union Ministry of Health and Family Welfare.
" One positive case of Novel Coronavirus patient, of a student studying in Wuhan University, has been reported in Kerala." the Ministry said in its release
" The patient has tested positive for Novel Coronavirus and is in isolation in the hospital.The patient is stable and is being closely monitored," it added
2019-nCoV is most closely related to coronaviruses from Chinese horseshoe bats. Currently, six coronaviruses (seven including 2019-nCoV) are known to cause diseases of the respiratory tract in people, but only SARS and the Middle East respiratory syndrome (MERS) has resulted in large outbreaks of fatal illness to date. Currently, there are no specific coronavirus antiviral drugs or vaccines with proven efficacy in humans.
The initial report released by Lancet analysing the data from the initial cases in China showed that Like SARS, the majority of cases affected healthy individuals, with less than a third of cases occurring in people with underlying chronic medical conditions such as diabetes (20%, 8 patients), high blood pressure (15%, 6), and cardiovascular disease (15%, 6).
The analysis also showed that 2019-nCoV infections presented with a broad range of symptoms. All patients admitted to the hospital had pneumonia and most had a fever (98%, 40 patients), cough (76%, 31), and fatigue (44%, 18). Over half of patients also experienced shortness of breath (dyspnoea; 55%, 22), whilst headache (8%, 3) and diarrhoea (3%, 1) were rare.
Read also : Lancet reports release first clinical data from initial cases of coronavirus in China, Details
Check out the recent advisory issued by AYUSH Ministry below
Read Also: Fight against Coronavirus: AYUSH ministry recommends Homeopathy treatment
Read Also: Prophylactic Ayurveda management for coronavirus: AYUSH ministry releases advisory