Coronvirus in India: Now 3 cases confirmed in Kerala, Govt releases Helpline number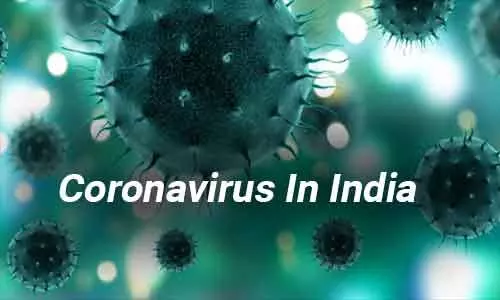 24X7 call centre is active for responding to queries on ncov2020. Anyone seeking information can call on the number 011-23978046
Kerala: Third case of confirmed Corona virus positive patient has been reported from Kerala. Confirmation to this effect was made by the University of Health and Family Welfare in its release.
" Third positive case of Novel Coronavirus patient, has been reported in Kerala. The patient has a travel history from Wuhan in China," the Health Ministry release confirmed
"The patient has tested positive for Novel Coronavirus and is in isolation in the hospital.The patient is stable and is being closely monitored. " the release further added.
The confirmation came just the Ministry further issued a revised travel advisory informing the public to refrain from travel to China and that anyone with travel history in China since 15th January 2020 and from now on could be quarantined. Further advisory states
• e-Visa facility for Chinese passport holders has been temporarily suspended.
• e-Visa already issued to Chinese nationals is not valid temporarily.
• The facility for submitting the application online for the physical visa from China is suspended.
• People having compelling reasons to visit India asked to contact the India embassy in Beijing or consulate in Shanghai or Guangzhou.
Read Also: Lancet studies outline significant findings on Coronavirus outbreak
Coronavirus Helpline
Meanwhile, the government has established a 24X7 helpline number to attend to queries about the novel coronavirus (nCov) as number of cases rose across the world.
"A 24X7 call centre is active for responding to queries on ncov2020. Anyone seeking information can call on the number 011-23978046," the Union ministry of health said in a tweet.
Read Also: Coronavirus Update: Kerala on alert after China returned medical student tested positive
Cabinet Secretary once again held a high level review meeting on the preparedness for Novel Coronavirus with Secretaries of Health and Family Welfare,External Affairs, Home Affairs, Civil Aviation, Dept of Health Research, and representatives fromITBP, AFMS and NDMA, here today. Cabinet Secretary has held six review meetings so far.
As of today, 58,658 passengers from 445 flights have been screened. Total of 142 symptomatic travellers picked up by the IDSP have been referred to the isolation facilities. 130 samples have been tested of which 128 have been found to be negative. The two positive cases found in Kerala are being monitored and areclinically stable.

Meanwhile, the second batch of 330 passengers (including 7 Maldivan citizens)from Wuhan have arrived in India. Of these, 300 (including 7 Maldivan citizens) are housed at ITBP Chawla Camp and 30 are in Manesar. They are being effectively monitored.