COVID-19: India's total cases reach 6,412, with 199 deaths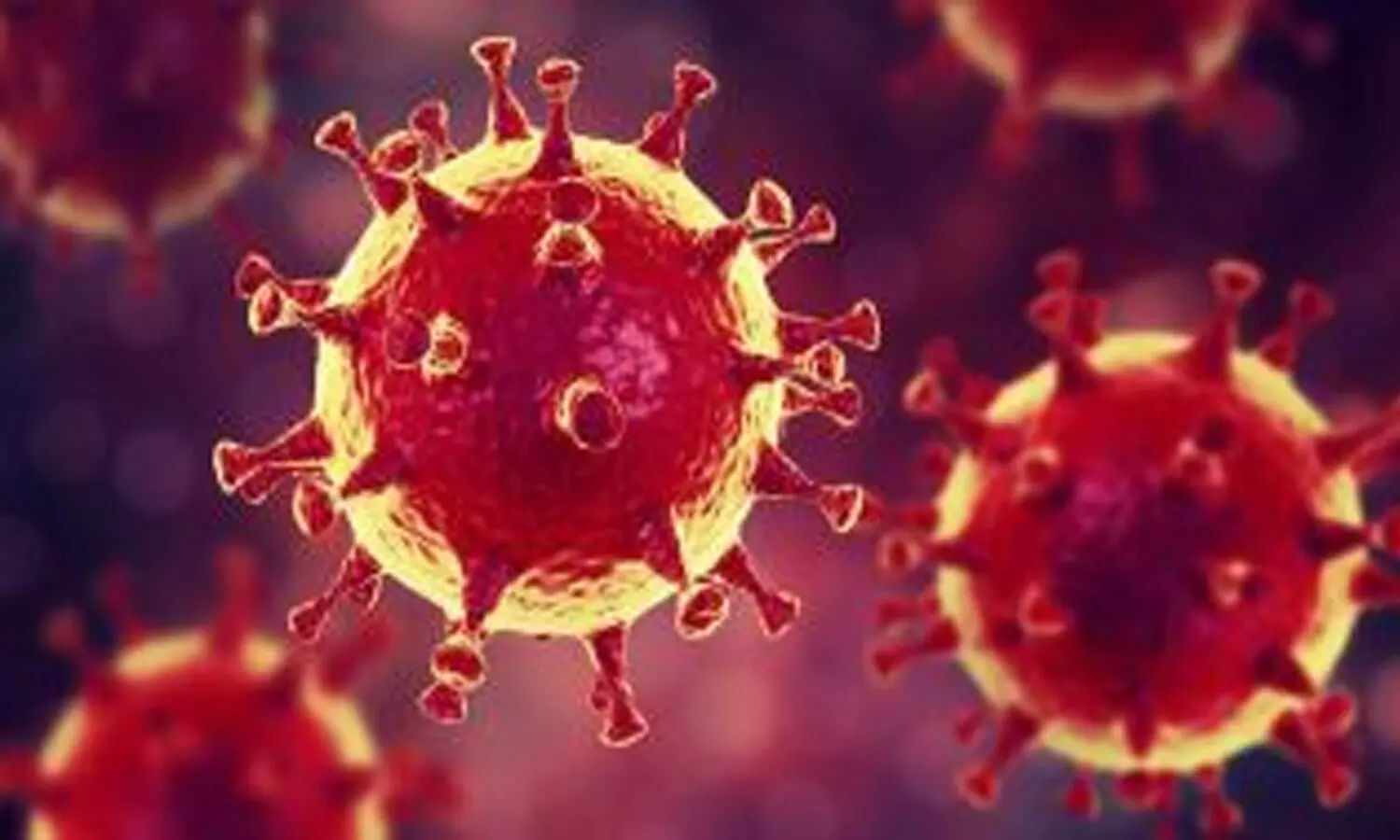 Among the 27 states and Union Territories with coronavirus patients, Maharashtra has the highest number of positive cases at 1,364, followed by Tamil Nadu at 834.
New Delhi: The total number of coronavirus positive cases in India reached 6,412 on Friday, including foreign nationals, with 5,709 active cases, the Health Ministry said.
The Ministry, in its morning update, said that 199 deaths have been reported in India so far, with highest 97 from Maharashtra, followed by Gujarat with 17.
"A total of 503 patients have been cured and discharged," it said.
Among the 27 states and Union Territories with coronavirus patients, Maharashtra has the highest number of positive cases at 1,364, followed by Tamil Nadu at 834.
India has been under a 21-day nationwide lockdown since March 24 midnight in a bid to prevent the spread of coronavirus.
A high level meeting of the Group of Ministers (GoM) on COVID-19 was held at Nirman Bhawan, here today under the chairpersonship of Dr. Harsh Vardhan. The Group of Ministers (GoM) had detailed deliberation on containment and management of COVID-19. GoM also deliberated on the adequacy on PPEs, N-95 masks and ventilators. GoM was apprised that 30 indigenous manufacturers for PPEs have been developed, 1.7 Cr order for PPEs have been placed and the supply has already started, and 49,000 orders for ventilators have been placed. GoM also reviewed the testing strategy and availability of testing kits across the country along with the strategy for hotspots and cluster management.
GoM also directed that Hydroxychloroquine (HCQ) should be utilised as per prescription and is not advised for patients with cardiac irregularities or those suffering from cardiac disease which can be harmful. GoM was also informed that sufficient stock of Hydroxychloroquine is being maintained in the country.
Ministry of Health and Family Welfare has deputed high level multi-disciplinary Central teams to assist the States and State Health Department in activities pertaining to cluster containment plan and hospital preparedness (ICU & Ventilator management for COVID-19 patients). The teams have been deputed to Bihar, Rajasthan, Gujarat, Karnataka, M.P, Maharashtra, Tamil Nadu, Telangana & Uttar Pradesh.
Additionally, the Centre for Scientific and Industrial Research (CSIR labs) and Centre for Cellular and Molecular Biology (CCMB labs), Hyderabad and Institute of Genomics and Integrative Biology (IGIB), New Delhi have started working together on the whole genome sequencing of Novel Coronavirus to understand the evolution of virus.
Several districts are adopting various innovative measures for management of COVID-19. Some of these best practices are as follows:
Karnal District:
Adopt a Family program: The people of Karnal with families, industry, and those living abroad, etc., have contributed generously to adopt needy families in Karnal contributing donations approx. Rs 64 lakhs which will take care of 13,000 poorest families throughout the district.
Efforts are also being made to distribute 90,000 meals per day to vulnerable groups.
Technology such as dedicated 'Karnal Live Tracker' to track the home quarantines & also an online local delivery app- Need on Wheels (NOW) have been facilitated by the local District Administration to procure vegetable/fruit wholesalers & dairies.
Lucknow district:
Efforts have been made to use hotels to serve as the quarantine centres.