Dial 1075 to reach Health ministry toll-free helpline on coronavirus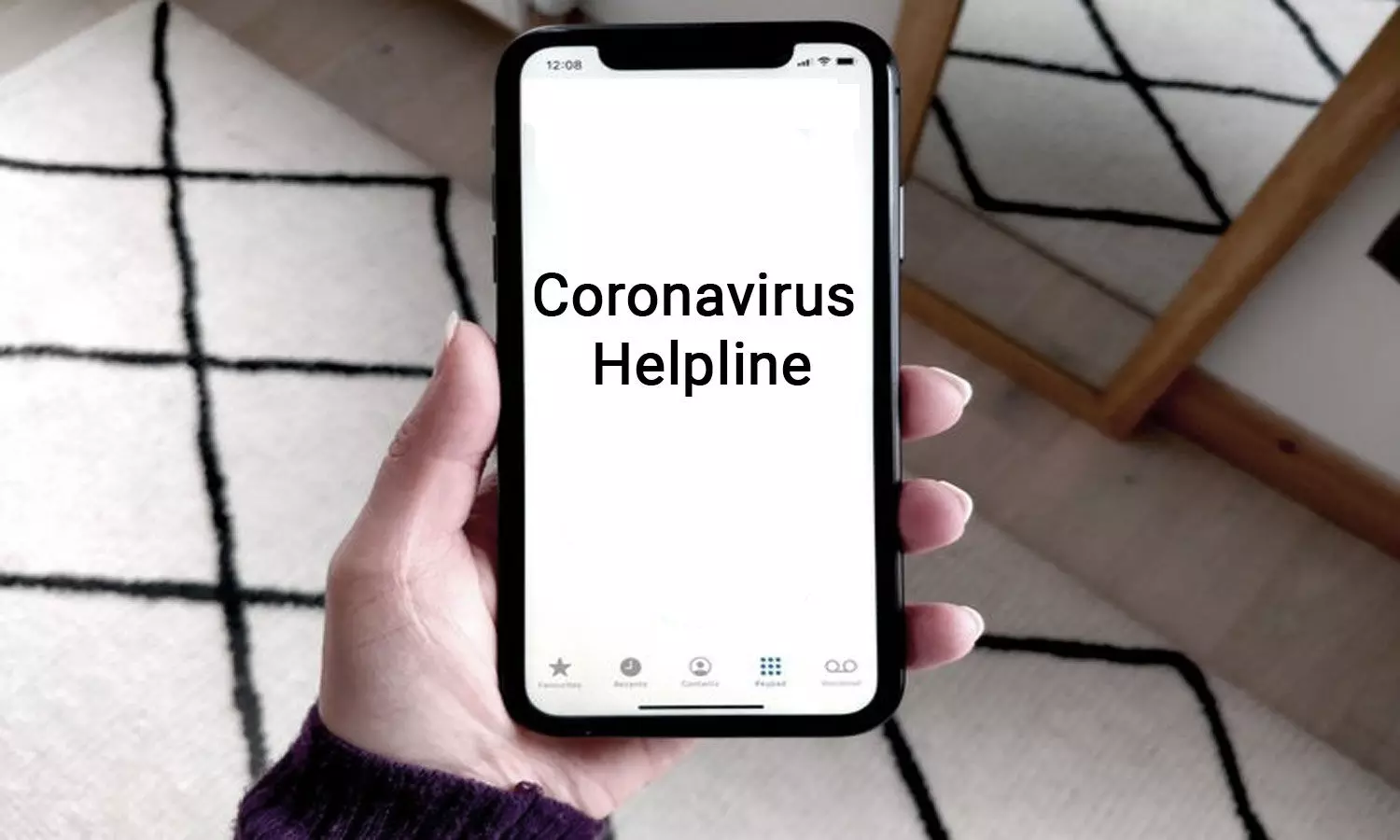 NEW DELHI: As India sees a surge in novel coronavirus cases, the Union Health Ministry has activated a toll-free 24x7 national helpline number, 1075, to address queries related to the infection.
The previous helpline number, 011-239 78046, will also remain operational, the ministry officials said.
Besides the toll-free numbers,the ministry also issued a helpline email ID ncov2019@gmail.com.
The new toll-free number was released In the briefing where, Rubina Ali, Joint Secretary, Ministry of Civil Aviation, Anil Malik, Additional Secretary, Ministry of Home Affairs, Dammu Ravi, Additional Secretary, Ministry of External Affairs and Raman R, Head Scientist, ICMR were also present.
Meanwhile Union Health Minister Harsh Vardhan had on Sunday reviewed the status of actions taken by states and union territories for prevention and containment of the disease and directed officials to scale up the capacity of the round-the-clock control room helpline in view of increased volume of queries.

He reviewed in great detail the steps taken by the states to foster 'social distancing' in great detail and advised them to maintain hygiene and cleanliness in hospitals, and adhere to all laid down protocols for containment and management of the disease, the ministry said.
In addition to this, guidelines have also been issued (these are available at www.mohfw.gov.in):
Guidelines on Clinical Management of COVID-19 triage (early recognition of patients), implementation of infection prevention and control measures have been revised and updated.
Guidelines have been issued for Dead Body Management towards standard precautions, infection prevention and control measures, handling of the body and environmental disinfection.
Guidelines have also been issued for Private Sector Laboratories Intending to Initiate COVID-19 Testing.
Laboratory test should be only offered when prescribed by a qualified physician as per ICMR guidance for testing. Since the guidance evolves periodically, the latest revised version should be followed.
ICMR will share the SOPs for laboratory testing and provide positive controls for establishing the test as soon as the concerned private laboratory has procured the primers, probes and reagents as per SOPs. Adoption of commercial kits for testing should be based on validations conducted by lCMR-National institute of Virology (NIV),Pune.
Appropriate biosafety and biosecurity precautions should be ensured while collecting samples from a suspect patient. Alternatively, a disease specific separate collection site may be created.
All the private testing laboratories to ensure immediate/ real-time reporting to the State officials of IDSP (Integrated Disease Surveillance Program of Govt. of India) and ICMR HQ for timely initiation of contact tracing and research activities.
ICMR strongly appeals that private laboratories should offer COVlD-19 diagnosis at no cost.
Read Also: Get Ready to admit Coronavirus Patients: Delhi govt tells its private hospitals, nursing homes
Source : with agency inputs