AIIMS Delhi Medicos Pay Tribute to Doctors Fighting Covid-19 Pandemic in Heart-warming Video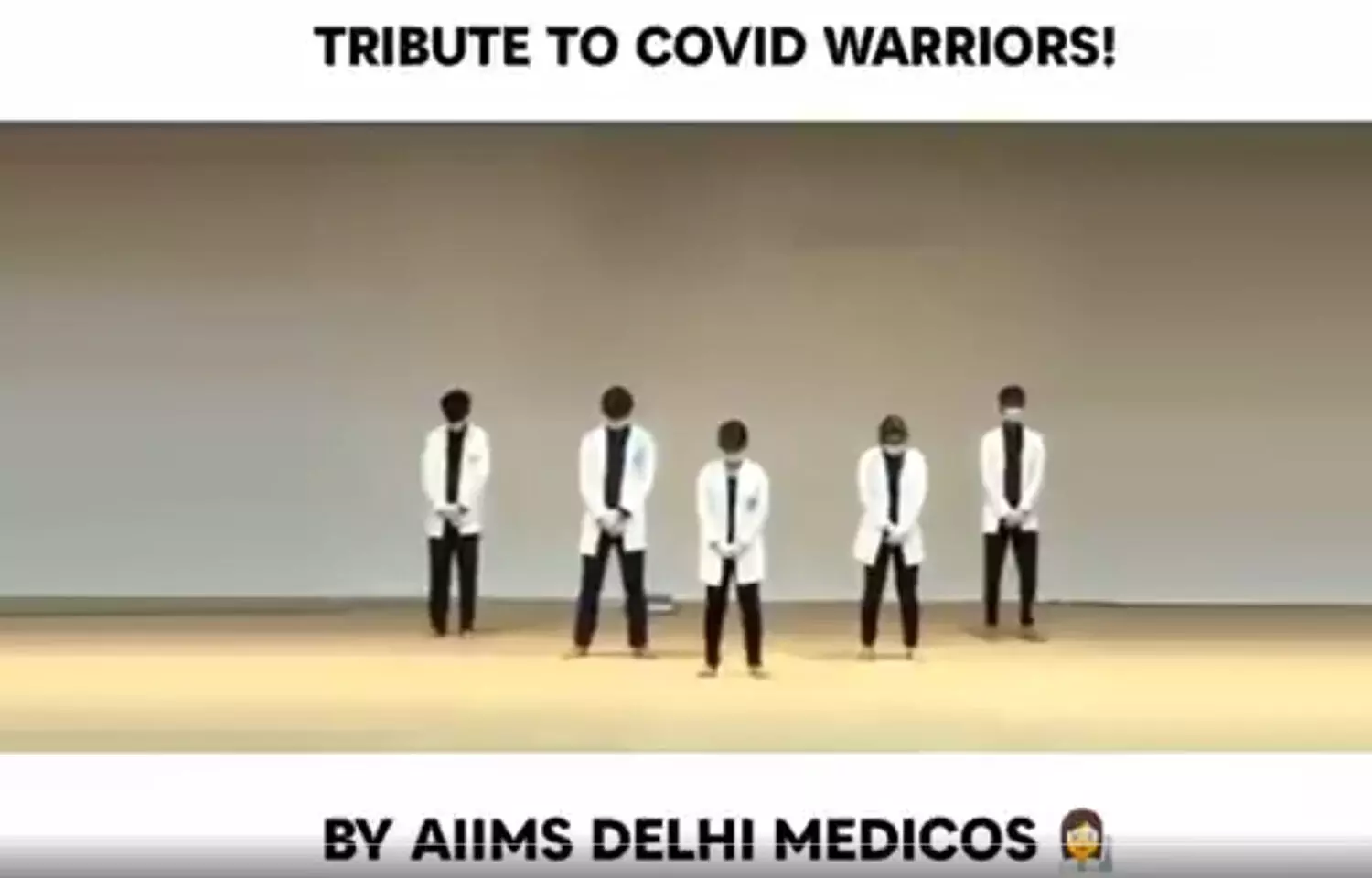 New Delhi: In a beautiful video, the doctors of All India Institute of Medical Sciences (AIIMS) are seen paying tribute to the doctors and healthcare workers fighting against the pandemic from the front row.

A group of doctors is seen performing in the video to the famous musical piece, "Teri Mitti Mein Mil Jaava". The song is originally from Akshay Kumar's movie Kesari.
Dressed in their white coats and masks, the doctors have also brought in some commentaries in between the lyrics. Some of those commentaries state how people seek the support of their family while fighting Covid-19 alone in the hospital. However, doctors become their only family, strength, and hope during such trying time.
Also Read: 'Don't take COVID Lightly'- Pregnant dentist appealed to people before succumbing to COVID

The commentaries further compare the doctors with the soldiers protecting the borderline of the country. It says that the responsibility of the lifeline of the countrymen lies within the hands of the doctors. Although people are afraid of the disease, doctors are bound to shake hands with death every single day.

Such a beautifully portrayed video is bound to give goosebumps to the viewers. It also reminds people how the doctors are fighting this pandemic together by working day and night and saving the lives of others while risking their own health every single day.
When the country is fighting hard against the second wave of the pandemic, this video is sure to motivate the Covid warriors to try harder to win this war against Covid-19.
Sharing the video on Twitter handle, one doctor wrote, "TRIBUTE TO COVID WARRIORS FROM #AIIMS DELHI DOCTORS GOD BLESS ALL."
Also Read: Dance video of Bengaluru doctor with patient who recovered from COVID goes viral