AIIMS Director lauds Govt decision To Expand COVID-19 Vaccination Ambit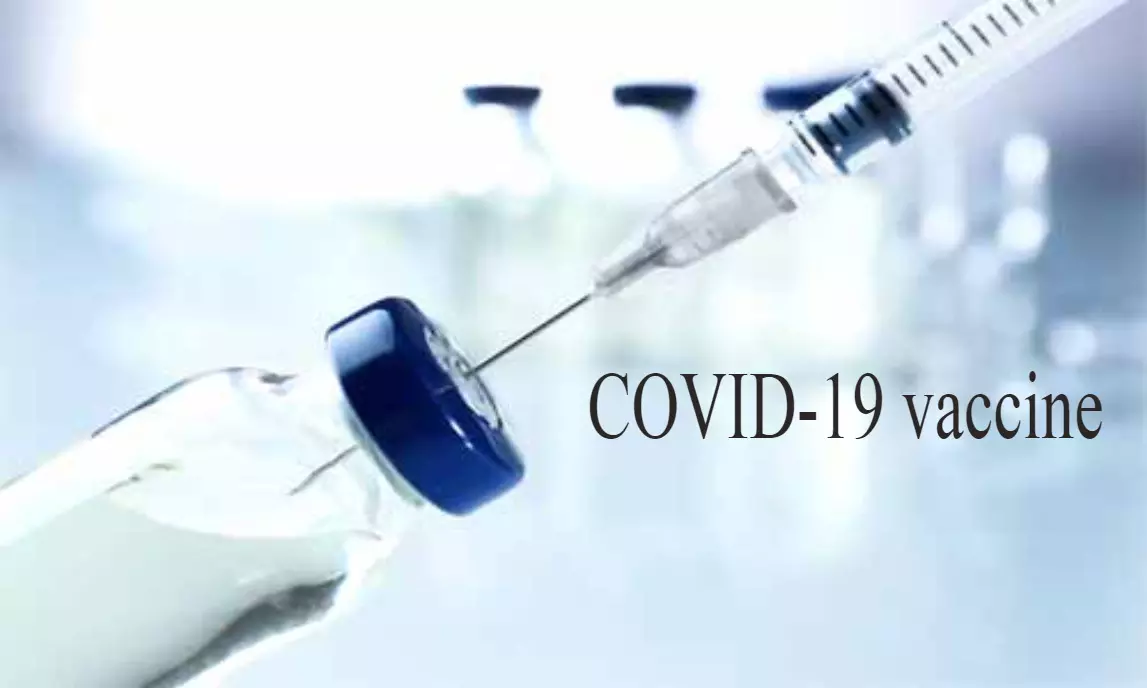 New Delhi: Calling it "as a very good step", the director of the premier All India Institute of Medical Sciences (AIIMS), Delhi, Dr Randeep Guleria has appreciated the government's decision to make Covid-19 vaccine available for elders from March during the next phase of vaccination.

He further added that the move to expand the vaccination ambit will also help in dealing with vaccine hesitancy. He also stated that opening the vaccination drive up for the private sector might actually be a good decision.

Medical Dialogues team had earlier reported that after the central government's massive vaccination for the healthcare professionals in January and February, Minister Javadekar had announced that in the next phase of vaccination, everyone above 60 years of age and those over 45 years and having other illnesses will be able to get Covid-19 vaccine from March 1 for free at government facilities and for a charge at many private hospitals, the government said on Wednesday. He said vaccination will be carried out at 10,000 government and over 20,000 private COVID-19 vaccination centres and vaccine will be free at government centers.
While lauding the decision of the central government, Dr. Guleria stated "I think this is a very good step because we have to move forward and vaccinate as many people as we can, especially when we see an increase in the number of cases. A way out is to vaccinate more people especially those who are at a high risk of severe infection." He also indicated that charges for COVID-19 dose by private vaccination providers would be worked out to make sure that there is no misuse and there is no loss to the private sector. Dr Guleria said that vaccines both by Bharat Biotech and Serum Institute are not very costly and expressed confidence that everyone will be able to afford it.
As per a recent media report by ANI, Dr. Guleria stated, "This will also encourage people to get vaccinated, the way they are comfortable. A lot of vaccine hesitancy will be taken care of by this." He further added, "The charges would be to just cover the overheads which the private sectors would need and it may include syringes and (cost of) human resources like it was done for the testing where charges were fixed to make sure that those are not misused, and at the same time, not a complete loss for the private sector. I am sure that the prices will be worked out." He said that there is a need to vaccinate as many people as possible.
Dr Guleria suggested that the participation of the private sector in vaccination drive will provide more vaccination sites, "which will allow us to be able to vaccinate more people on a daily basis and it will increase the number of people being vaccinated." He said India has a huge target to achieve in terms of vaccination. The AIIMS director called for developing a strategy to keep the mortality rate down also.
When asked about the new strains of the virus that have been found in several parts of the country he said authorities are closely monitoring the situation. "It doesn't seem that the strains are more infectious or vaccine will not work but we need to study it more aggressively and look at it more closely. We should not miss out on strains that are more infectious," Guleria said. He was of the view that " There are two things. One is the efficacy of the vaccine in preventing serious disease and death. I could say that the vaccine definitely will prevent serious disease and therefore decrease mortality as far as new strain is concerned. As far efficacy is a concern, one can argue that if you have a strain, the efficiency theoretically may come down a little bit but we do have a good buffer."
According to ANI, stressing the importance of having more data, he stated that there has been a need to monitor the situation closely as vaccines will be changed in the view of new variants. "As of now, we do not need to worry but we need to monitor the situation closely and look aggressively for all the variants and make sure that none of them is becoming totally new and our vaccine efficacy has fallen. He added: " Simultaneously have to keep changing the vaccine also to take into account the new variants that are emerging."
Source : with agency inputs