Armed gang robs pediatrician, wife of Rs 66 lakh at knifepoint in Lonavala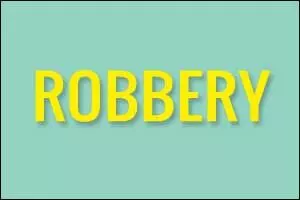 Lonavala: An elderly pediatrician and his wife were robbed of Rs 66 lakh at knifepoint by a gang of robbers who broke into into the home-cum-hospital of the doctor in Lonavala in the wee hours of Thursday.

A case under the relevant sections of Indian Penal Code and Arms Act has been registered at Lonavla city police station. Search operations are underway to nab the robbers.
Also Read:Robbery at Hospital: Jewellery stolen from patient recovered from another patient's house in TN

The victims have been identified as Dr Hiralal Khandelwal, a 75-year-old doctor and his 68-year-old wife who were residents of Lonavala, Pune.
As per the Pune Rural Police officials, the incident took place at the residence of the doctor at around 1 am on Thursday when the couple was sleeping on the first floor of their house while his staff was on the ground floor clinic.
Unidentified men barged into the multi-storey structure by climbing the building and entering the bedroom on the first floor through a window. The miscreants threatened them with a knife while seeking information about the valuables and cash. Scared for their lives, the elderly couple handed over the key of cupboards where cash and valuables were kept. At around 3 am, the robbers escaped. They took sheets from the house and used them to come down from the balcony and escaped.
The doctor then managed to press an alarm button to alert the hospital staff. A staff member rushed to the doctor after hearing the alarm call and freed the couple and police were informed, reports Hindustan Times.
Inspector Dilip Pawar, of Lonavala Town police station, told The Indian Express, "We now know that six of them had entered the house, while some others were outside the building to keep a watch. The doctor and his wife were tied up and gagged, and the dacoits looted the couple of their cash and jewellery at knifepoint. They have told us that the dacoits decamped with cash of Rs 50 lakh and jewellery worth Rs 16 lakh."
Additional Superintendent with Pune Rural Police, Vivek Patil informed that police have launched a thorough search to nab the robbers. Moreover, multiple teams from the local police station and the Local Crime Branch are trying yo find any available leads connected to the case.
Deputy Superintendent of Police, Lonavala Division, Navneet Kanvat further added, "Based on the investigation into the available footage from security cameras in the area, we have concluded that there were at least 13 persons in the gang of robbers. We are trying to figure out their entry and exit routes and the mode of transport used by them. While the elderly couple were both tied up and gagged, neither sustained any serious injuries."
Source : with inputs