Robbery at Hospital: Jewellery stolen from patient recovered from another patient's house in TN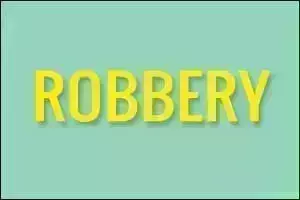 Tuticorin: In a case of robbery at a hospital, a patient of Thoothukudi government medical college and hospital allegedly stole a five sovereign gold chain from another patient visiting the hospital. However, the stolen pieces of jewellery worth Rs 1.85 lakh were recovered after examining the CCTV footage.

After 19 days of the incident that took place on December 30, 2020, Tuticorin Police has recovered the chain from the house of the alleged accused identified as M Oorkavalan (45).
As per the latest media report by the Times of India, S Inbamani, visited the hospital along with her son, S Sampathkumar, on December 30, 2020. During the procedure of a scan, she removed the gold chain and kept it at a place while her relatives had been waiting for her return.

When she came back after the procedure, she found her chain to be missing. Following the incident, Sampathkumar registered an FIR with the Tuticorin South Police.
During the investigation procedure, the police checked the CCTV footage of the hospital and grew suspicious of the man standing next to Inbamani. Police began tracking the man and recovered the jewellery from the house of the accused Oorkavalan, hailing from Keela Thattaparai in Tuticorin.
While commenting on the incident, SP, S Jayakumar, informed TOI, "We came to know that he had come to the hospital for the treatment of his 21-year-old son with stunted growth and other ailments. He took the jewellery and did not know where to hand it over. He neither had any criminal antecedence nor any intention to sell or pledge the stolen jewellery. We recovered it from him and gave him a warning."
Also Read: Surat doctor robbed of Rs 10 lakh, burglars still out of reach
Source : with inputs