Surat doctor robbed of Rs 10 lakh, burglars still out of reach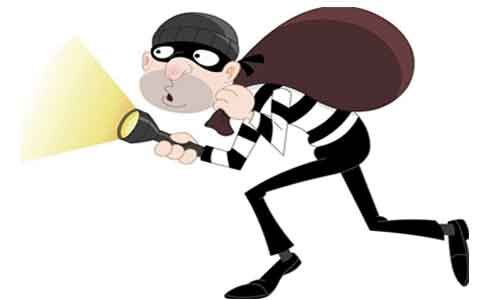 Surat: A doctor from Surat became a victim of robbery after Rs 10 lakh were allegedly stolen from his clinic by unidentified burglars on Tuesday.
The news of the robbery came to light after the doctor filed a complaint with the Sarthana police station. According to the victim doctor Dr Patel, he had borrowed the money to send it to his daughter who is studying in Canada. He kept the money in his clinic and left for the day. When the next day, he looked for the money in the clinic, he found the drawer containing the money to be empty.
The doctor immediately filed a complaint with the Sarthana police station. Police searched the CCTV camera for the evidence.
The CCTV footage revealed motorbike with two people coming near the clinic. The two people then got down and entered the clinic after breaking the lock of the shutter. However, the number on the motorbike was not clear and as a result, the police was unable to track down the burglars.
The investigation is on, and police are still searching for the clinic to find more evidence.
Read also: Bihar Doctor Robbed Of Rs 4 Lakh Cash And Rs 20 Lakh Valuables At Residence
The doctor informed the police that no one other than him knew about the money.
"We tracked their movement through CCTV, but the bike's number was not seen due to poor resolution and absence of proper night vision camera. We are searching for more clues," Sarthana police station officials informed TOI.
They further added that it seems to the handiwork of some professional thieves as they have not left any evidence in the clinic.
Read also: Odisha Doctor Looted At Residence By Persons Pretending To Be Patients

Source : with inputs