Odisha Doctor looted at residence by persons pretending to be patients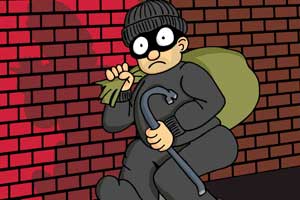 Nabarangpur: A doctor in the area has filed a complaint against four unknown perpetrators who allegedly looted him on gunpoint while pretending to be patients in need of medical assistance
The government doctor at Indravati hospital, Dr Praharaj, Nabarangpur town informed the police that on Friday night two unknown persons who identified themselves as patients in need of severe medical attention came to doctor's residence. Assuming this to be an emergency, the doctor opened the door and allowed them to come inside his house to investigate the ailment. In the meantime, two others persons entered the house with their faces covered. They took out their sharp weapons and arms and started threatening the family members.
Read Also: Chennai Doctor robbed of 1 Crore worth Jewellery, 2 lakh Cash
They allegedly looted cash of Rs 40,000 cash, gold ornaments weighing around 55 grams and four mobile phones, reports
the poineer
.
The doctor in the very next morning filed a complaint at the Indravati police station. The police assured that the effort to nab the miscreants.
Read Also: 65 year old Delhi Doctor stabbed and looted at his residence