Dental Surgeons to join as Medical Officers in JnK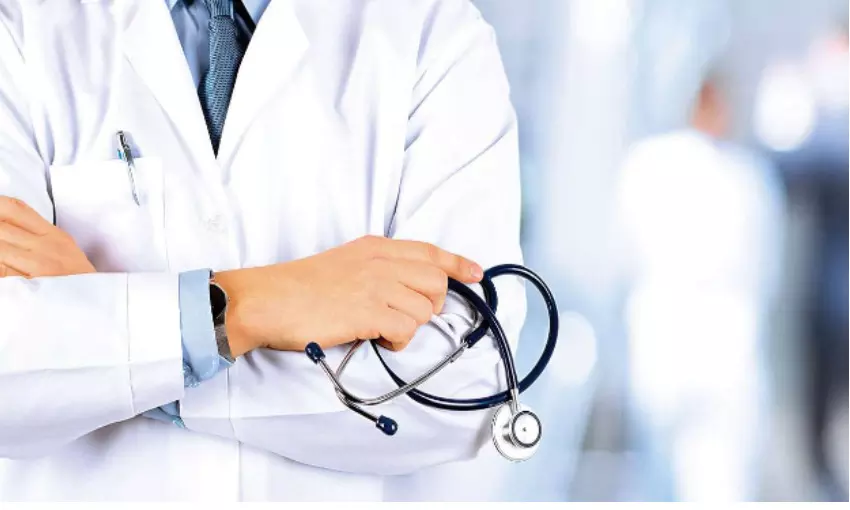 Srinagar: In a major development, the Government has decided to deploy dental surgeons in a total of 70 posts of Medical Officers (MOs) in Srinagar and Jammu after a period of 12 years. However, these posts have been created as a temporary measure to avail service from the Medical Officers to deal with the pandemic.

Taking note of the rapid surge of Covid-19 cases, two Covid hospitals are going to come up in both Srinagar and Jammu and these newly-created posts are going to help these facilities with the required manpower to tackle the crisis. These posts have been created for a period of three years and will be filled up initially for one year.
The proposed twin hospitals will come up in collaboration with the Defence Research and Development Organization (DRDO), Ministry of Defence, Government of India with a total number of 1366 posts. Among these, each Srinagar and Jammu will have 683 posts including 35 posts of Medical Officers (MBBS, ISM, and Dental Surgeons) in each of the places.
Also Read: Odisha Govt brings Doctors under state pool for deployment in COVID centre

As per the latest media report by the Daily Excelsior, there has been no post creation for dental surgeons anywhere in the peripheries of JnK for the last 12 years. This clearly resulted in the degradation of oral healthcare facilities across the Union Territory.

The daily further adds that a file is lying pending with the Health Department for the last 3 years regarding the creation of the posts of Dental Surgeons in the peripheries to take care of the oral health. The file has been doing rounds of the Health and Finance Departments but to no avail.
However, the move on the part of the Government to include dental surgeons as Medical Officers in the Covid facilities has been welcomed by the medical fraternity. It should be mentioned that previously only doctors with an MBBS degree were eligible to apply for these posts.
Welcoming the decision, the President of the Society of Dental Surgeons (JnK), Dr. Imtiyaz Banday told the daily, "Adding more unemployed Dental Surgeons to the overburdened staff shall be a big boon for improved services and relief for the taxed Health Care Workers," further mentioning the multi diversified aspect of Covid management at the front line and pointing out how the Dental Surgeons have been working in I/C Sampling, Contact Tracing, Control Rooms, COVID Triage, Surveillance, and Data Compilation.
Stressing on the need to create posts of Dental Surgeons in the Peripheral Hospitals without any further delay, he further added, "For that, the file is already lying pending for more than 6 years now."
Also Read: Painful Wait: With NEET MDS Counseling Pending, Thousands of Dentists waiting for Allotment
Source : with inputs