Doctor, cabin crew help woman deliver Baby mid-air on IndiGo flight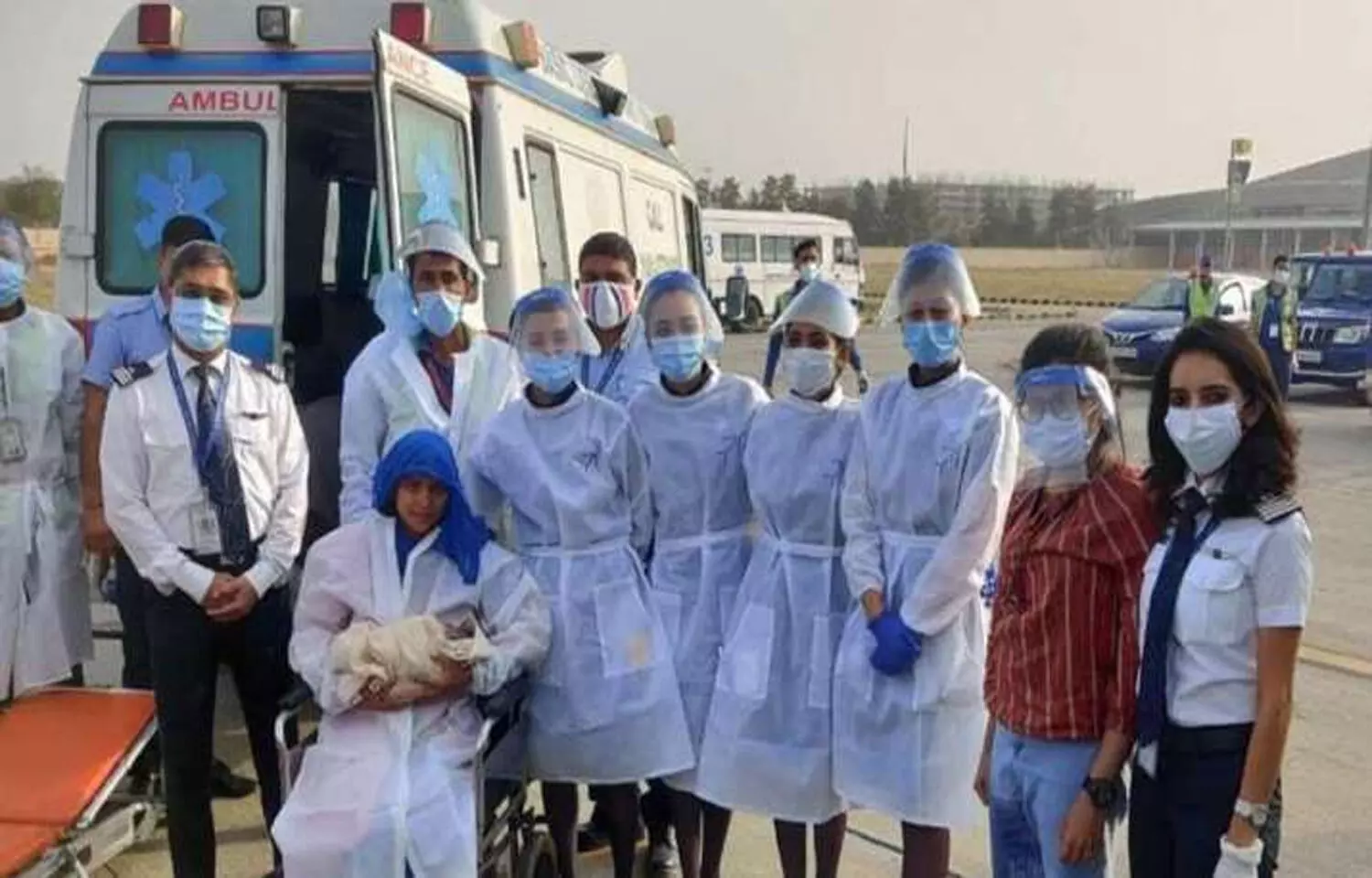 New Delhi: In an instance of a new passenger joining the flight halfway through, a doctor along with a cabin crew helped in delivering a baby girl on board IndiGo's Bengaluru-Jaipur flight mid-air on Wednesday morning.

The flight departed from Bengaluru around 5.45 AM and landed in Jaipur around 8 AM on Wednesday.
"A baby girl was born mid-air onboard flight 6E 469 from Bangalore to Jaipur. The baby was delivered with the help of the IndiGo crew, effectively assisted by Dr Subahana Nazir, travelling with us on the same flight," the airline's statement as quoted by PTI.
Jaipur airport was immediately informed to arrange for a doctor and an ambulance on arrival, it said. "Both the baby and mother are stable," it added.
ANI reports that Dr Subahana Nazir, who helped deliver the baby, was welcomed into the arrival hall and a Thank You card was handed over by IndiGo's Jaipur staff.
This is not the first time that women have gone into labour or given birth in mid-air. Medical Dialogues team had earlier reported that a doctor attached to the Cloudnine Group of Hospitals had successfully delivered a premature baby on a flight, thousands of feet above the ground.

The incredible effort by the doctor had been lauded highly and registered as an indelible moment in the history of the medical fraternity.
Also Read: Gynecologist Helps Deliver Baby Mid-Air
Source : with agency inputs