Doctor wanted in kidney racket case arrested in Guwahati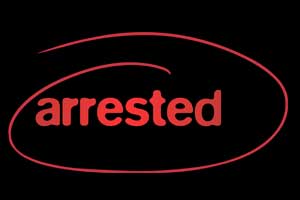 Guwahati: A doctor allegedly associated with a kidney racket case was arrested from Hatigaon area of Guwahati on Friday during a separate investigation led by Assam police in a case of missing woman from Beltola Survey area, near the Dispur capital complex.

As per various media accounts, the accused had been working at a private hospital in Guwahati in the fake name of Dr Richard Abhraham Lowrence.
Also Read: International Kidney Racket: Transplant coordinator of Fortis Faridabad Held

During police investigation for finding the missing woman who is an Assam resident, the doctor's name had come to the surface. However, the officials got to know that he was wanted by the Dehradun Police in connection with a notorious kidney racket after he was arrested in the missing woman's case.

However, the private hospital where he used to work denied any association of the accused with the hospital, reports Times of India.
The case numbered 4070/21 was filed against him at the Dispur Police Station. Further, the Dehradun police took him in transit remand after producing him before the CJM court.
The accused doctor was under the look-out of the police for the past four years. The Dehradun police had filed a case against him in the year 2017 for allegedly running a kidney racket. They had announced a reward of Rs 20,000 for providing information of the accused.
Meanwhile, the Dehradun Police had also filed a charge sheet against the father and paternal uncle of the accused in connection with the case, who are also doctors. According to media report in The Sentinel Assam, the first case was registered against his father in the year 1998 for his alleged involvement in the illegal transplantation of kidney. Another case was registered again on a similar basis against the father in the year 2005 in Delhi.
The accused also owns several high-valued properties in Maharashtra and abroad.
Also Read: International Kidney Racket BUSTED: 2 Fortis Delhi Doctors issued notice; PSRI CEO Held
Source : with inputs