Eminent ENT Surgeon, Padma Shri awardee Dr S Kameswaran passes away at the age of 98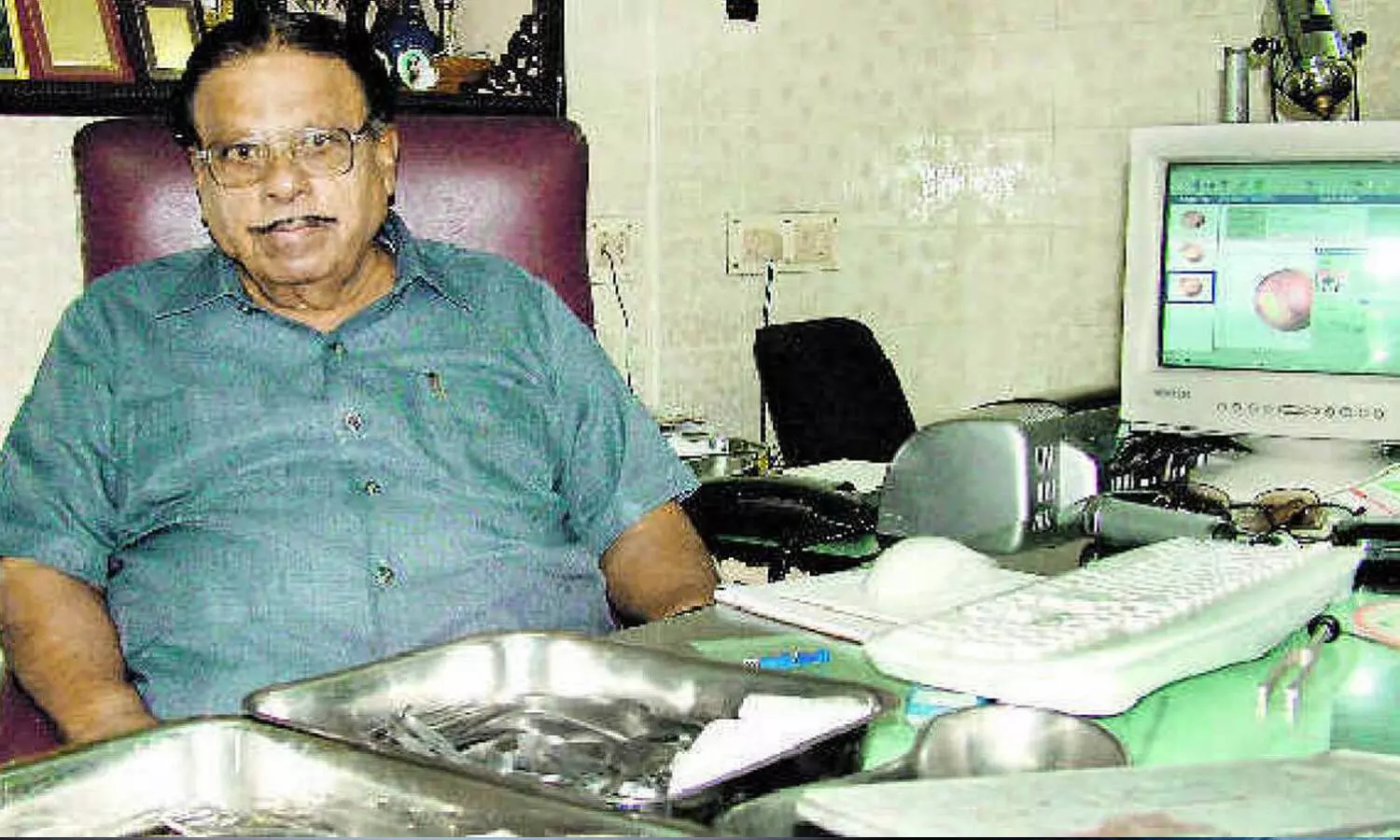 Chennai: Eminent ENT Surgeon and Padma Shri awardee Dr Shanmugam Kameswaran passed away at the age of 98 on Saturday.
The recipient of the prestigious Dr B C Roy award, Dr Kameswaran was born in 1923. He pursued his early education in Loyola College and Madras Medical College.
He trained in the United Kingdom where he got his FRCS from Edinburgh and Glasgow.
He was the former director of the Institute of Otorhinolaryngology at the Madras Medical College and mentored generations of ENT surgeons from various parts of the country. He also served as director of University of Madras's Basic Medical Sciences at Taramani.
Dr Kameswaran was also a member of the three-member committee that was responsible for laying the foundation for starting Tamil Nadu Dr. MGR Medical University. Moreover, he was also the Director of Basic Medical Sciences at the University of Madras.
He was a surgeon to former President R. Venkataraman, and a short-term consultant to the World Health Organisation (WHO).
He received numerous awards and accolades including Padmashri and Dr. B.C. Roy award.
Also Read:Tragic Fall: Doctor Siblings drown in Shamirpet Lake in Hyderabad
Dr Kameswaran is survived by son Dr Mohan Kameswaran, who is also the Chief surgeon of Madras ENT Research Foundation, and daughter Chitra, who is an English professor at National University of Singapore.
Professor Kameswaran married Dr. Lalitha who is a daughter of Tamil scholar, Somasundara Bharati and a B.C. Roy Awardee (1983). Mrs. Lalitha Kameswaran is the first vice-chancellor of The Tamilnadu Dr.M.G.R. Medical University, Chennai in the year 1988.
Chief Minister M K Stalin condoled his death and said Dr Kameswaran had carved a niche for himself as an ENT surgeon and had produced several young surgeons. Stalin expressed shock and grief over his death and offered his condolences to the bereaved family members, reports UNI.
PMK Founder Dr S Ramadoss also condoled the death of Dr Kameswaran.