Final Year MBBS to be roped in against Coronavirus battle, MCI asked to consider proposal: Report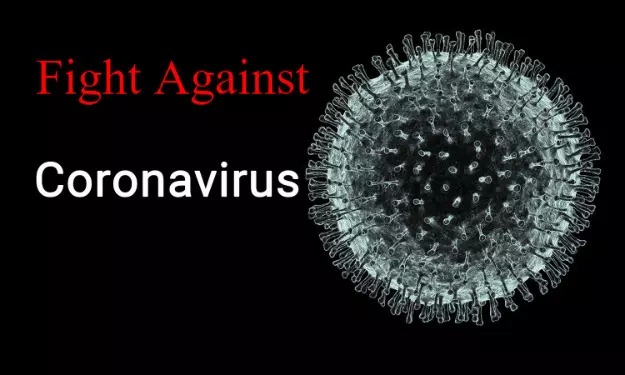 New Delhi: Clutching to all hands-on deck approach in the medical fraternity's battle against ongoing deadly coronavirus (COVID) epidemic, the Union Health Ministry and Medical Council of India (MCI) are considering to expand the healthcare force by primarily by increasing the young manpower. The authorities are mulling for a provisional permit to 5th-year MBBS medicos who are set to get their UG degree as well as the retired but practising medical practitioners so to handle the COVID 19 cases.

According to a recent report by TOI, certain sources from the ministry have informed that Union Health Minister Harsh Vardhan has asked Niti Aayog member Dr V K Paul, who also heads the Board of Governors in supersession of MCI (MCI BoG), to review the said proposal.
The health ministry and the MCI BoG thinking to rope in senior medical students by providing provisional permit to practise and manage Covid-19 cases, the sources added stating that the suggestions include allowing doctors in vital disciplines like anaesthesiology, pulmonology, cardiology and radiology who are waiting to appear for the final exam with a "Board Eligible" degree so that they assist in medical management. They could get "Board Certified" degree later after passing the exam, reports TOI.
The proposal also includes relaxing norms and giving temporary licence to those who have pursued medical education from foreign universities in Russia and China and are waiting to clear MCI's eligibility test, Foreign Medical Graduate Exam (FMGE). Such doctors can be allowed to work in hospitals under senior doctors to tackle the current situation.
Recently, a body of foreign-trained Indian MBBS doctors had said that it has urged the government to exempt them from a mandatory licensure exam so that they are immediately available for the country's services as it fights the COVID-19 pandemic. This one step will add around 20,000 MBBS doctors and 1,000 specialists in the medical workforce against the fight with COVID-19, the All India Foreign Medical Graduates Association (AIFMGA) claimed in its letter to the government.
Read Also: Coronavirus Crisis: MBBS From Abroad Seek Exemption From FMGE, Say Could Add 20,000 Medics Immediately To System
Meanwhile, what makes the Health Ministry's proposal so crucial is the reality that India is grappling with acute shortage of doctors despite the fact that every year, nearly 38,000 postgraduation and 70,000 MBBS students graduate from colleges in India.
India has only 1 doctor for every about 1,500 persons despite the World Health Organization (WHO) norms suggesting that there must be one doctor for every 1,000 persons. In rural India, however, this ratio goes down to as low as one doctor for over 10,000 patients.
If this proposal gets the implemented, the MBBS students who are doing their final internship might be allowed to take care of less critical patients which will still be a big help to the doctors given the current scenario of the coronavirus outbreak in the country. This will evidently lessen the work of older specialists who are treating patients and are more susceptible to the infection.
"There are no hard and fast rules. If need arises, states can explore options of identifying people and training them as per the need. They can involve students or even AYUSH practitioners for screening of patients. When there is an emergency, it is an all-hands-on-deck situation," a health ministry official told HT.
Speaking about other options which might be able to help in the Covid-19 fight; Dr Devi Shetty, Chairman and Founder of Narayana Health group stated, "Around 50,000 postgraduate students are training in various specialties, including some who might have failed the certification exams before. They have experience of working in hospitals and can be allowed to treat Covid-19 patients without waiting for examinations. The MCI had derecognised the College of Physicians and Surgeons in Maharashtra that has trained 40,000 specialists; we can ask them to work in district hospitals in return for recognition. There are 2,000 specialists who have been trained by the Society for Emergency Medicine and another 2,000 in cardiology by IGNOU; MCI can recognise all of them and let them work in district hospitals."
Read Also: Breaking News: Rs 50 lakh per person Insurance cover for all doctors, nurses and frontline workers fighting coronavirus, says FM
Source : with inputs