AIIMS Ophthalmology Dept former head Dr Madan Mohan succumbs to COVID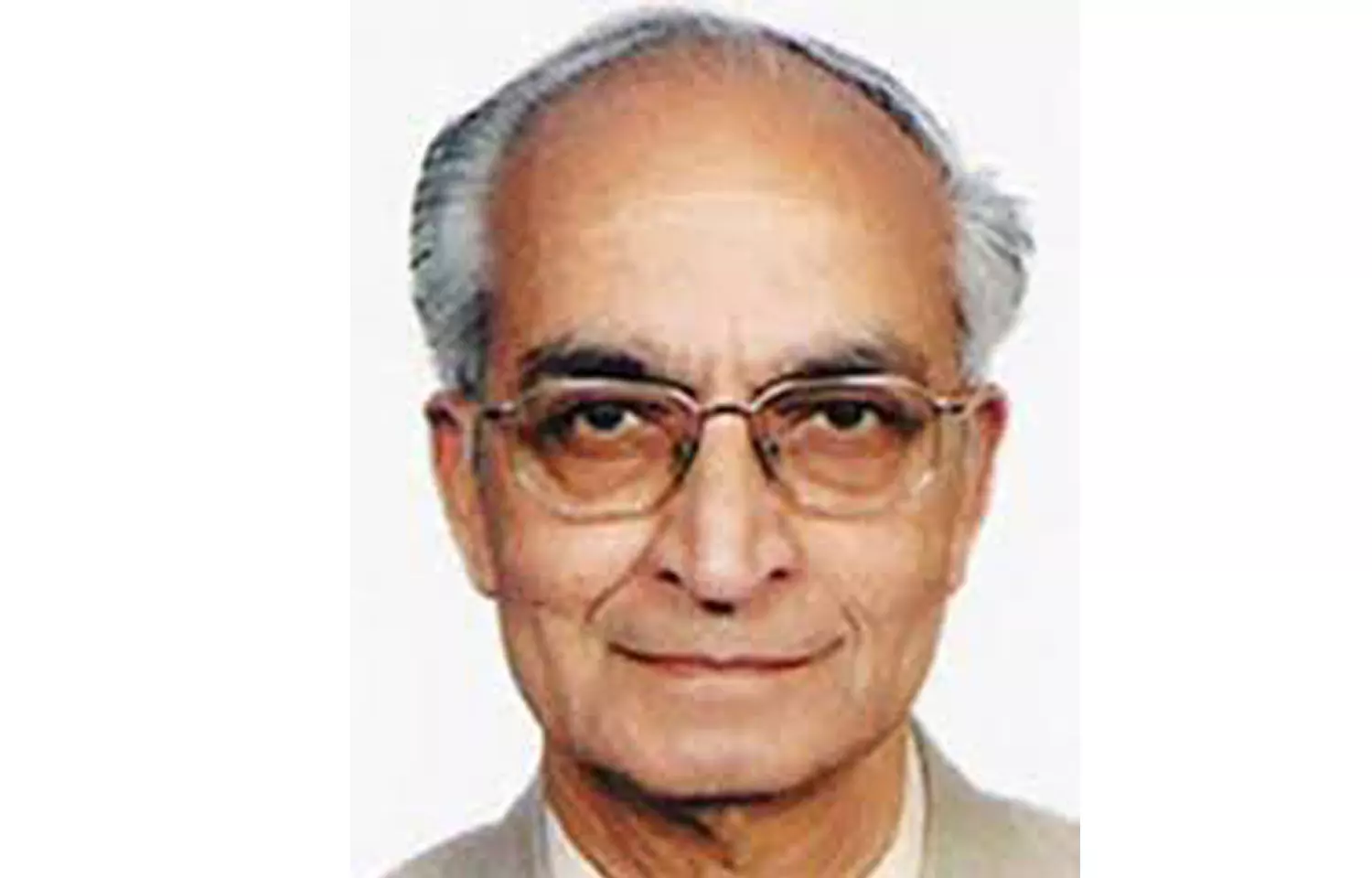 New Delhi: Former Professor and the Head of the Ophthalmology Division of All Indian Institute of Medical Sciences (AIIMS), Dr Madan Mohan succumbed to COVID-19 on Monday.

Dr Mohan became well-recognized for establishing the National Eye Bank and Corneal Unit at the AIIMS. He also served as the surgeon to one of the former presidents of India. The doctor was in his 80's when he, unfortunately, contracted the deadly virus and eventually passed away.

He was the Founder- Chairman of the MM Eyetech Institute and also served as the Chief and Prof. of Opthalmology at the Dr Rajendra Prasad Center for Ophthalmic Sciences, AIIMS, a post he held with distinction for over 10 years. Another position of pre-eminence held by him included Advisor in Ophthalmology to the Govt. Of India (1980-91). For his excellent services in health care, he was awarded Padma Shri by the Hon'ble President of India in 1985.
Coming from a family of doctors, Dr Mohan pursued his medical education at King George's Medical College, Lucknow. He completed his M.S. Ophthalmology and Residency Training in 1957 and joined the faculty of the King George's Medical College, Lucknow. He joined the AIIMS in 1960 and served in various academic capacities until he took over the reins of the Dr R. P. Centre as its Chief from 1979 to 1989.
He was selected as a Rockefeller Fellow to study corneal transplantation and eye banking in the U. K., France, and U.S.A. in 1963-64. On his return, he established the National Eye Bank and Corneal Unit at the AIIMS and trained many Ophthalmologists from all over India in this speciality. His special clinical interests included Anterior Segment Surgery, Keratoplasty, Intra-ocular lens implantation, Public Health Ophthalmology, and prevention of blindness.
Dr Mohan also received appreciation from India's former Prime minister Atal Bihari Vajpayee who lauded him for his medical advice and thanked him for his services. Dr Mohan's sudden death has created a void in the medical field which can not be easily fulfilled.
Dr Vinay Aggarwal, a member of the Indian Medical Association (IMA), while extending his condolences told
Times of India
, "He ran his own eye hospital in south Delhi, MM Eyetech Institute, after retiring from AIIMS." He further informed that during the last three months more than 110 doctors passed away in the city after contracting COVID. "The national toll of doctors due to Covid-19 has crossed the 700 mark," he added. Dr. K K Aggarwal, former national president of IMA was one the doctors who succumbed to COVID in the last few months, reports the daily.
Source : with inputs