Himachal Govt to pay Rs 3000 monthly incentive to MBBS interns on COVID duty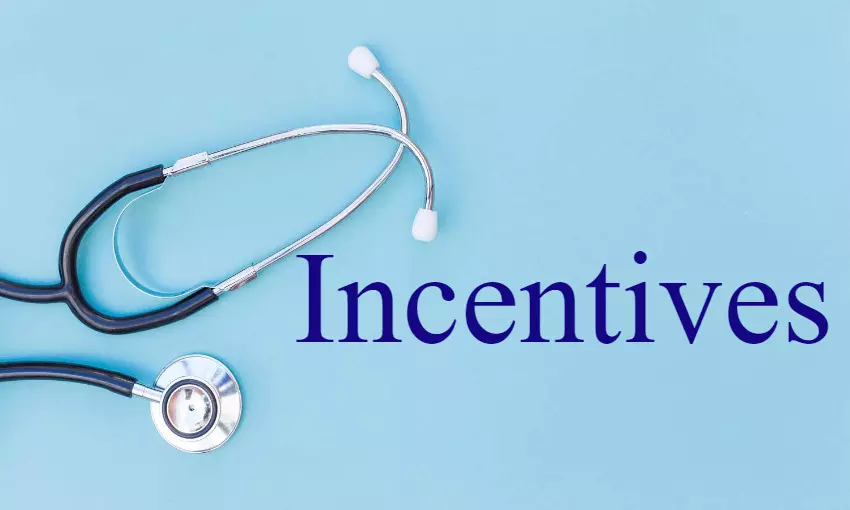 Shimla: Through a recent notification, the Himachal Pradesh government has decided to depute final year MBBS and nursing students and contractual doctors in Covid-19 hospital and provide monthly incentives.

However, the incentive plan didn't work out well as many have started protesting against the menial amount offered to the doctors and healthcare staff fighting against the pandemic from the front row amid the surging COVID cases coupled with an acute shortage of doctors and healthcare workers in the country.
The notification dated 03.05.2021, issued by the Department of Medical Education & Research (DMER) of Himachal Pradesh, stated the monthly amount offered as incentives to final year medical students, doctors, and other healthcare workers. While the MBBS students, contractual doctors, and resident doctors would be given Rs 3000, the nursing students and other healthcare staff would get Rs 1,500 as incentives.

Also Read: PMO calls for Utililising Final year MBBS students for Teleconsultation, monitoring of mild Covid cases under Faculty supervision

The DMER order by Secretary (Health) Amitabh Awasthy, mentioned that "Consequent upon the spread of 2nd wave of COVID-19 pandemic in the State, the Governor of Himachal Pradesh is pleased to order that following incentive shall be granted to the Doctor's/ staff/ students, etc.(including contractual staff) who have been deployed for COVID-19 duties in various Govt. Medical Colleges/ Hospitals /dedicated & COVID centers/ Hospitals till 30.06.2021 as under:-

1.4th & 5th year of MBBS students = Rs 3,000/- per month.
2.Contractual Doctors(MOs) = Rs 3,000/- per month.
3.Nursing students = Rs 1,500/- per month.
4.Jr./Sr. Residents = Rs 3,000/- per month.
5.Contractual lab staff = Rs 1,500/- per month.
6.GNM 3rd year students = Rs 1,500/- per month."
"The expenditure borne will be met out of SDMA/ SDRF," the notification added.
However, the incentive plan is facing severe criticism and the State government is being lashed out for offering such a minimum amount to the Covid-warriors, working long hours and saving the lives of people.
Condemning the money offered as incentives, one user wrote on Twitter, "Himachal Pradesh decides to deploy 4th-year MBBS students at 3,000 per month which is 100 rupees per day, 250 rupees less than the minimum wage of unskilled labour. What a shame."
Another user although complimented the State government for deploying the 4th year MBBS students for Covid duties, he criticized the amount of money offered to them. The user wrote, "I compliment the CM @jairamthakurbjp of Himachal who has decided to deploy 4th-year MBBS students into #COVIDEmergencyIndia services in the state also nursing & other staff. Where special grants are been given for working in this situation. I request you To pay DC rates at least."
Commenting on the decision, one doctor wrote, "Meanwhile Himachal Pradesh decides to deploy 4th-year MBBS students at 3,000 per month yes three thousand per month. Nursing students at 1,500 per month. And of course that priceless badge of honour."