Hunger Strike Against Mixopathy: Doctors announce strike from Feb 1, female doctors to join from Feb 7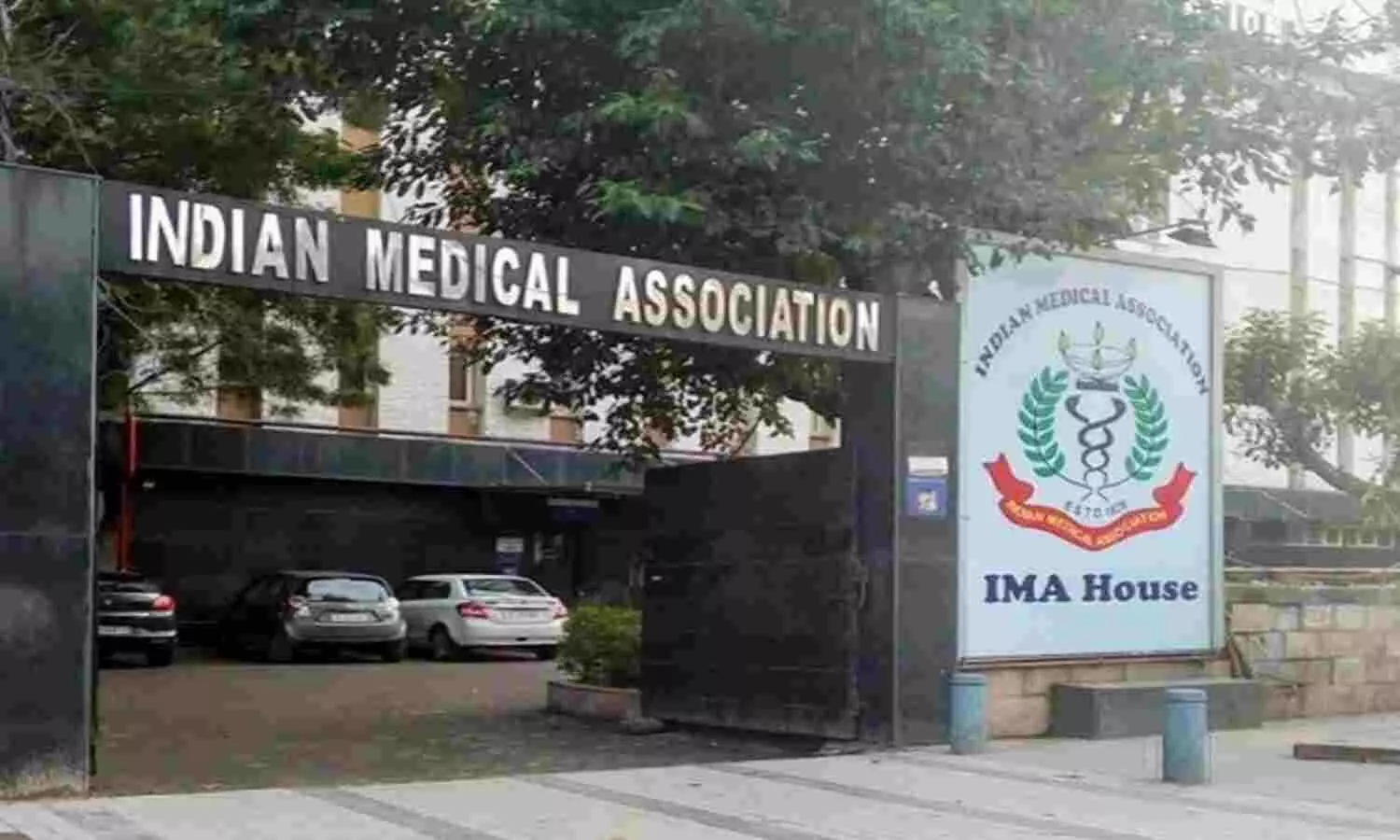 New Delhi: Pushing ahead to oppose the AYUSH Ministry notification, the members of the Indian Medical Association (IMA) and modern medicine doctors across the country have called for a nationwide relay hunger strike, wherein, women doctors will also join the stir against mixopathy.

The doctors will stay on the relay hunger strike from February 1 till February 14, 2021, while, the female doctors will be on hunger strike on 7th February 2021. Medical Students, Resident Doctors, and Specialist Doctors' Association will also join the massive protest.
Elaborating its stance on the Ayurveda Surgery move, the Association said, "Indian healthcare & Indian doctors have earned the peak positions in the world healthcare scenario. IMA is against Mixopathy. Though there are many systems of medicine, Ayurveda, Siddha, Unani, etc., modern medicine has evolved as a system of medicine adopted a system of medicine used by almost 96% of the Indian population based on sustained research & constant upgradation. We welcome & propose that all our traditional systems should strive hard & make themselves more people-centered & evidence-based. Now there is a shift in the government policy; instead of promoting the systems, a new method of Mixopathy, in which systems that are mutually unrelated in principles & mode of Operandi are integrated together as one system. IMA acknowledges Indian population may need different systems of medicine for different conditions of diseases. However, we oppose strongly the proposal to make single doctors practicing all systems together."
Calling the notification issued by the Central Council of Indian Medicine (CCIM) that authorizes post-graduate practitioners in specified streams of Ayurveda to perform general surgical procedures as 'unscientific notification', IMA has given immediate directives to all members to launch the "Save Healthcare India Movement".
Under this National movement, IMA will launch a massive awareness drive across the country as this is a clear threat to the safety of the healthcare of people. The doctors' body will also release awareness posters and banners across the country for people.
"IMA will fight this war for safeguarding the healthcare of our country. Now it is peoples' war to save the quality and safety of our healthcare. IMA begins its 'SAVE HEALTHCARE INDIA MOVEMENT' - Relay Hunger Strike from February 1, 2021," IMA stated in its letter.

The relay hunger strike will be observed at more than 50 places across the country and local branches will have hunger strike centers. The doctor's body has announced that IMA National President and Secretary-General will visit all states through their tour across the country, meanwhile, all IMA leaders will visit various IMA branches to enhance the public safety movement.

All specialty associations across the country will join the strike-through Federation of Medical Associations under the aggies of IMA. Dental Association will also join this National Movement. Further, Modern Medical Allied Health Organisations will also be joining IMA during this relay hunger strike.

Furthermore, it has instructed its Medical Students' Network (MSN), Junior Doctors' Network (JDN), IMA Womens' Wing, IMA Hospital Board, In-service Doctors, Medical Colleges to participate and construct this massive National Movement.
Launching the 'freedom struggle of modern medicine from the forces of Mixopathy', IMA appealed to the Government to consider the sensitivity of the medical fraternity and take appropriate steps.