Maha: Doctor allegedly treats on dead body of patient for 2 days for extra medical bill, held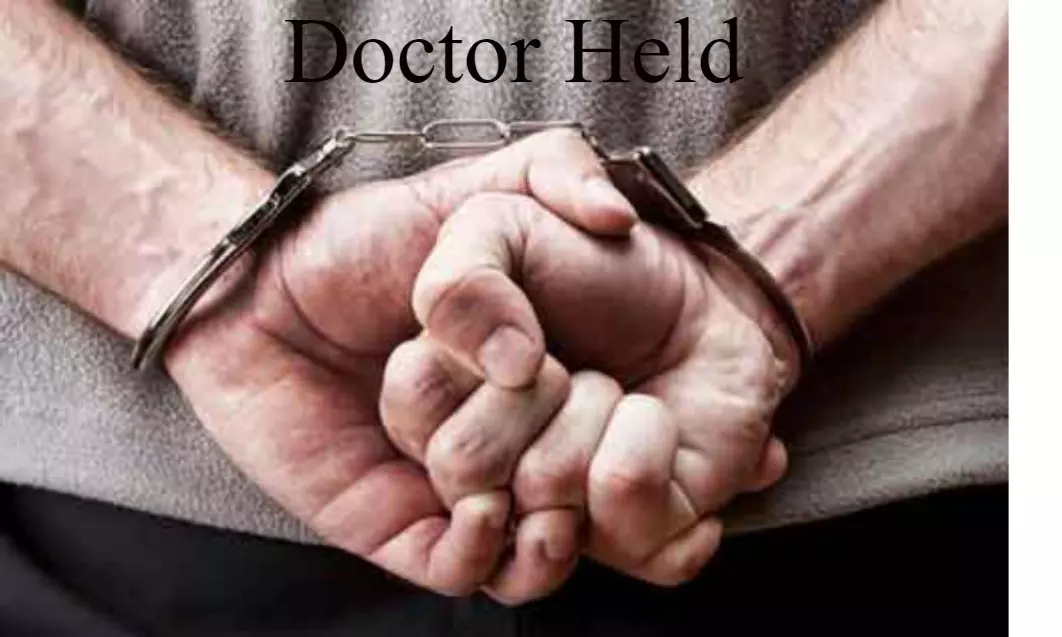 Pune: A doctor was recently arrested in Maharashtra's Sangli district for allegedly hiding the death of a patient for two days while continuing to charge the patient's family for treatment.

As per a recent UNI report, Islampur police of this district detained the doctor who 'treated' on a dead body for two days for extorting extra medical expenses from the relatives by holding back the dead body and faking treatment.
An officer confirmed that the doctor has been arrested under IPC 406 (criminal breach of trust), 420 (cheating), 465 (forgery of documents), and 297 (irreverence of dead bodies).
The case concerned a 60-year-old woman, who was admitted to the Adhar Healthcare Hospital at Islampur in February this year. PTI reports that she died on March 8, but the accused doctor allegedly did not inform her relatives immediately and continued to `treat' her till March 10, said a police official.
'The accused told the woman's son that she died on March 10 and handed over the body,' he added. The fraud came to light when the death certificate issued by the municipal corporation ten days later mentioned that she had died on March 8 and not on the 10th of March.
The son of the patient lodged a complaint against the doctor and alleged that the doctor charged him Rs 41,289 for the fake treatment carried out between March 8 and 10th, reports
Times of India
.
"The woman's son questioned the doctor but did not receive any satisfactory reply, so he filed a police complaint. We sent the case to the medical board of the government hospital and during their inquiry, discrepancies came to light ", the police officer said.
It is also alleged that the hospital had overcharged the family even for the actual treatment.
After the complaint was registered, Islampur police considered the documents of the district health authorities and initiated a thorough probe.
Krishnat Pingle, the Islampur Deputy Superintendent of Police, said, "We have arrested the doctor and have received police custody till July 12 for interrogation."
The police are suspecting that the doctor might have committed such unethical practices and have appealed that if others have also faced a similar situation, they should immediately contact the police.
Source : with agency inputs