Maha: FIR against doctor for allegedly cheating Schizophrenia patient of Rs 9 lakh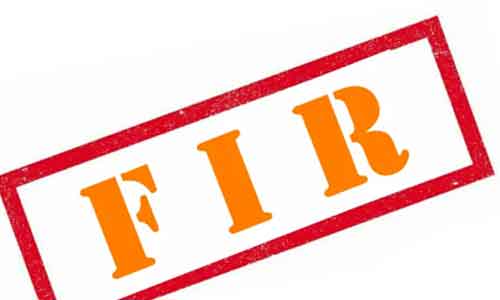 Palghar: A criminal case has been registered against a doctor for allegedly cheating a Schizophrenia patient of Rs 9 lakh and also seeking indecent advances from the female patient.
As per a recent report by UNI, the Mira Bhayander Vasai Virar (MBVV) has registered a criminal case of cheating against a doctor from Vasai the police said on Wednesday.
The PI at Arnala Sagari police station, Raju Mane told this correspondent that based on the complainant by a patient an offence under section 420 of the IPC has been registered against the doctor.
No no arrest is made in this connection so far the police said.
Also Read: Delhi: After 4 years in hiding, BAMS doctor accused of several cheating cases held
The police officer told the agency that the doctor had allegedly promised to treat the patient from Hyderabad of Schizophrenia cheated her to the tune of Rs 9 lakhs it was stated.
The patient who was undergoing treatment did not not get any results and asked the doctor about the same. However, the doctor allegedly made a demand of pleasure with her.
When the parents of the patient travelled from Hyderabad to Mumbai, the doctor also asked them to bring liquor for him, reports UNI.
The patient got to know about the doctor from the YouTube where he had extensively promoted himself the complaint by the victim stated.
The police officer said that the police have written to the VVMC about the credentials of the doctor. Once the report is received from the VVMC the police will act he said.
Also Read: Promising Rs 750 crore commission in Reliance Group project, gang cheats doctor of Rs 52 lakh
Source : with agency inputs