MARD demands Govt to waive-off tuition fee during COVID woes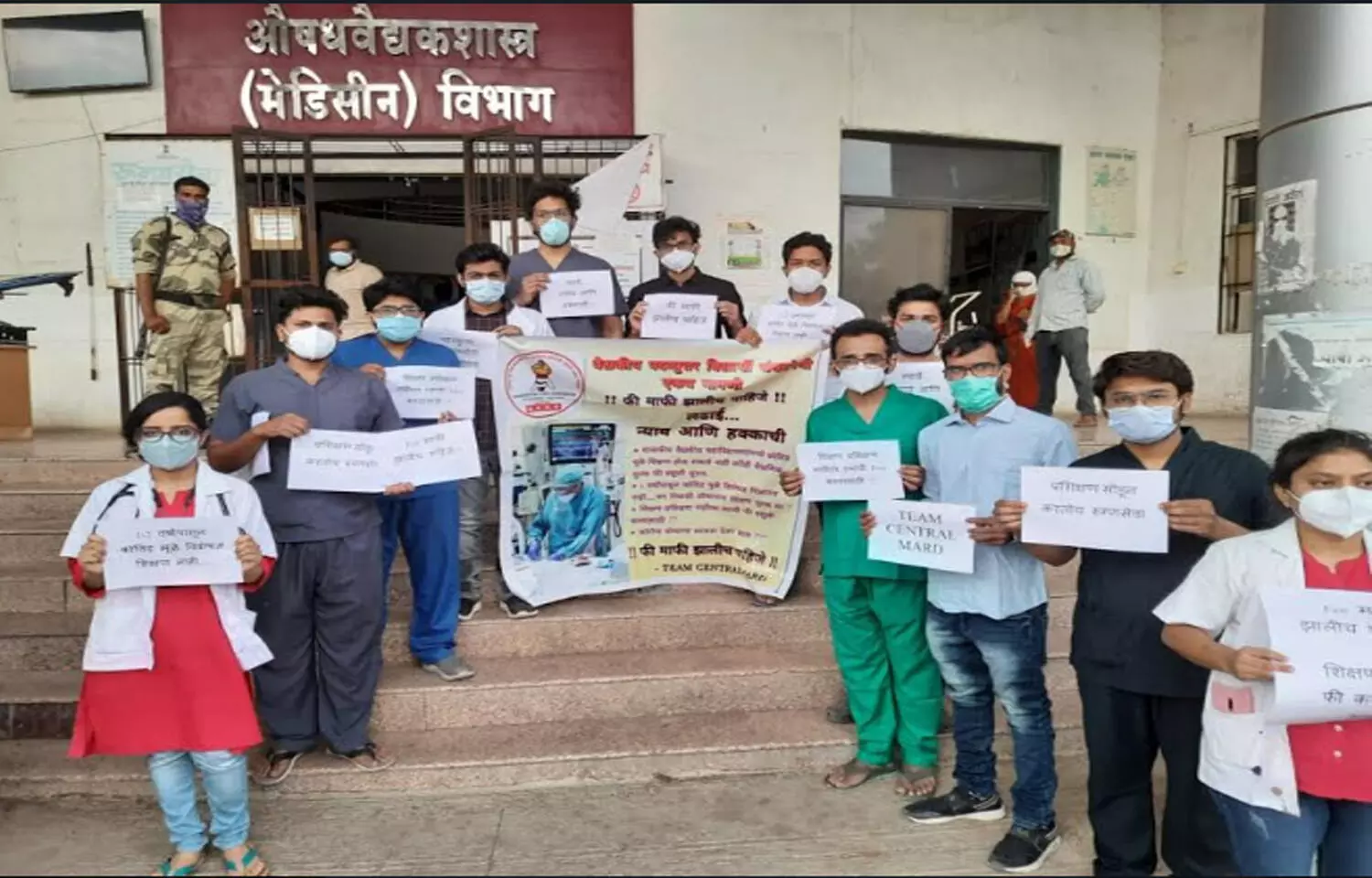 Mumbai: The Resident Doctors in Maharashtra staged a protest in front of the Department of Medicine at Government Medical College and Hospital (GMCH) demanding the Government to waive their tuition fee for PG medical courses.

The doctors pointed out that though they pursued post-graduation in different medical courses, they have to face severe academic loss as most of them remained busy serving COVID duties for the last one and a half years.
The residents stressed it as a high time that the state government should also take note of their perils and should provide them relief by waiving off the tuition fee for MS and MD courses which amounts to almost 1 Lakh per year.
The Maharashtra Association of Resident Doctors (MARD) secretary Dr Abbasaheb Tidke told Medical Dialogues, " For the past one and a half years, the postgraduate medical course students (admitted to MD/MS course) and their guides are performing Covid-19 duties. We are not against the service but we are facing tremendous academic loss. Several doctors pursuing their PG courses were deprived of the chance to gain proper knowledge about different diseases as most of them remained preoccupied with COVID due to the pandemic."
The doctor further added, " While acknowledging that our COVID duties were essential to contain the pandemic, we are just asking the government to give us some relief by initiating a waive-off on our tuition fee. MARD has already given a memorandum to the head of the Directorate of Medical Education and Research (DMER) Dr Tatyarao Lahane to waive off the tuition fees. We have mailed a letter to the Medical Education Minister, Amit Deshmukh yesterday and we will also be meeting him soon." He informed that the tuition fee for different PG courses during the first, second, and third-year are respectively Rs 1.8 Lakh, Rs 98 thousand, and Rs 89 thousand.
Dr Dnyaseshwar Jamkar of IMA Pune stated, " The fee is very high and it is almost 1 Lakh per annum. The PG residents did not get any chance to do any surgeries and other residents for instance doctors of the Department of Medicine who should have handled other diseases like diabetes also did not get the chance to attend to those patients as all remained busy in COVID duties. When the PG medicos suffered such academic losses and were deprived of the opportunity to handle cases in their respective fields, how can authorities collect fees in the name of tuition fees? The Government should show some sympathy towards these PG doctors and immediately waive off the tuition fee for the academic year."
He also informed that doctors from SRTR govt medical college ambajogai have also staged a demonstration supporting the demands.