Mental pressure due to exams allegedly drives Haryana MBBS student to suicide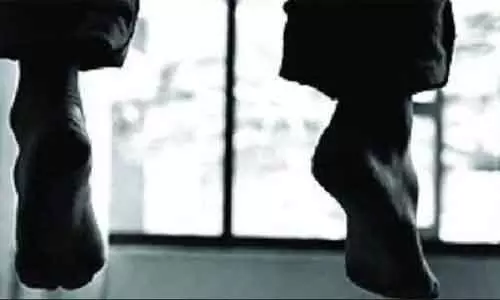 Sonepat: Undergoing immense mental pressure due to the ongoing exams, a first-year MBBS student allegedly committed suicide by hanging herself from the ceiling fan in the hostel room on Friday.

The deceased medico has been identified as a 22-year-old student attached to the Bhagat Phool Singh Medical College for Women in Khanpur Kalan, Sonepat district, Haryana. She belonged to Kheri Sadh village of Rohtak District and was staying in the hostel room of the Girls' hostel of the institute along with her mother.
As per the latest media report by the Tribune India, SHO Shakuntala informed that the student's mother had been also staying with the medico in the room. Both the mother and the daughter had come to the hostel two or three days ago. The mother of the late medical student had gone out to get some eatables from the canteen when the student had allegedly committed suicide by hanging herself from the ceiling fan using one of her shawls.

News Track adds that the administration of the medical college informed that the first year examination had started on Thursday and the deceased had given a paper as well. Meanwhile, the family members claimed that the medico had been under immense mental pressure that might have driven her to take the extreme step.
The investigating officer of Khanpur Mahila Police Station, SI Mahavir Singh, informed News Track that he had received the piece of information from the Khanpur Mahila Medical College. When they reached the spot, the body had been kept in the post-mortem house of the hospital.
Police are investigating the matter under Section 174 of the Indian Penal Code. Further action would be taken based on the statement given by the family members.
Source : with inputs