Need to pay Higher Remuneration to DM, MCh doctors in Central Govt Hospital: Parliamentary Panel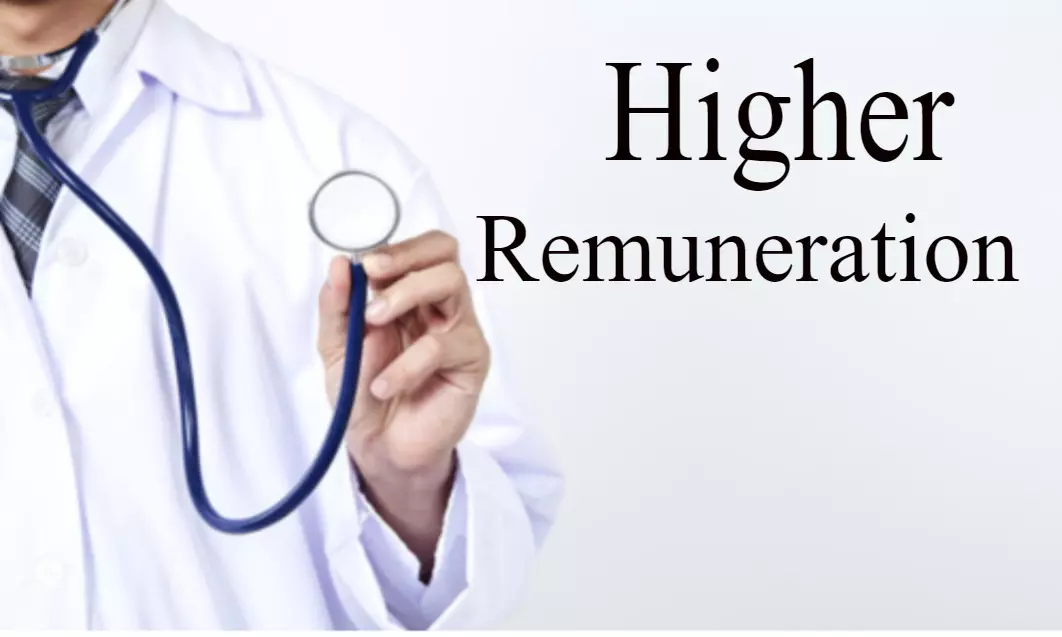 New Delhi: Attempting to address the problem regarding inadequate manpower in Safdurjung Hospital (SJH) and Vardhman Mahavir Medical College (VMMC) associated with it, the Parliamentary Committee has recommended to extend higher remuneration/incentives with higher qualifications eg DM, MCH etc. for ensuring adequate manpower in the hospital.

The Department-related Parliamentary Standing Committee on Health and Family Welfare, headed by Prof. Ram Gopal Yadav, has submitted its 126th report on Demands for Grants 2021-22 on 08.03.2021.
The Parliamentary panel on Health tried to address the key concern areas of SJH and VMMC. It observed that there is a huge waiting list of patients for procedures/operations which can be sorted out by extending the OPD time/investigations time and OT time which is only feasible with additional manpower. "The current manpower is stretched thin and will not be able to sustain the extended hours," mentioned the Committee report.
Also Read: Parliamentary panel Recommends Revising Organizational Structure of Dept of Health & Family Welfare

While reviewing the status of sanctioned position strength (post-wise and cadre-wise) in the hospital, the Committee noted that there are more than 1307 vacant posts against the sanctioned strength of 5482 posts.

Among these vacancies there are 147 Group-A Medical posts, 19 non-medical posts lying vacant. Group-B posts are no exceptions as well. There are 30 Group-B Gazetted posts, 66 Technical posts, 6 Paramedical posts, 5 Ministerial posts, 3 Non-Gazetted non-ministerial posts, 581 Non-gazetted nursing posts vacant in the hospital. Further 66 Group-C Technical posts, 39 Paramedical, 10 Ministerial, 40 non-Ministerial, 2 Nursing, and 293 Group-C, erstwhile Group D posts were also found to be vacant.
Taking note of these statistics, the Committee noted "Requisite manpower is the first and the foremost requirement for delivering healthcare services by reputed hospitals like SJH & VMMC. The Committee is, however, at loss to assess the efficacy of working of the hospital without adequate manpower." Thus, the Committee recommended the Department of Health to take urgent measures to fill up the vacant posts for ensuring a smooth running of SJH and VMMC.
Thus, in order to address this problem of inadequate manpower at SJH, the Parliamentary committee in its report recommended, "Medical Superintendent of the hospital may be vested with the power to hire staff/faculty on contract as per the situational requirement of the Hospital. The Department may also consider to extend higher remuneration/incentives with higher qualifications eg DM/MCH etc. for ensuring adequate manpower in the hospital."
Furthermore, the Committee took note of several other problems of the Hospital relating to inadequate hostel facilities, haphazard development of SJH surface parking and lack of referral policy leading to loss of valuable hours. Addressing these problems, the Committee recommended for "immediate approval of DPR hostel facilities for resident doctors (782) and nurses (1004), and provision for stack parking in newer blocks etc. to remove some of the stumbling blocks for ensuring proper working of the hospital."
The Doctorate of Medicine (DM) is a super-specialty course that is generally done after the completion of post-graduation (MD/MS) in medical sciences. Master of Chirurgiae (MCh) is also a super-specialty course and is the most advanced qualification in surgery.
Safdurjung Hospital (SJH) is a Central Government Hospital that offers medical care, free Ayurvedic OPD, Homeopathic OPD within its premises. The hospital has a medical college associated with it namely Vardhman Mahavir Medical College.
Also Read:Parliamentary Committee Calls for Substantial Increase in Health Budget to 5 percent of GDP by 2025