Neurologist Dr Jeyaraj Durai Pandian elected as President of Indian Stroke Association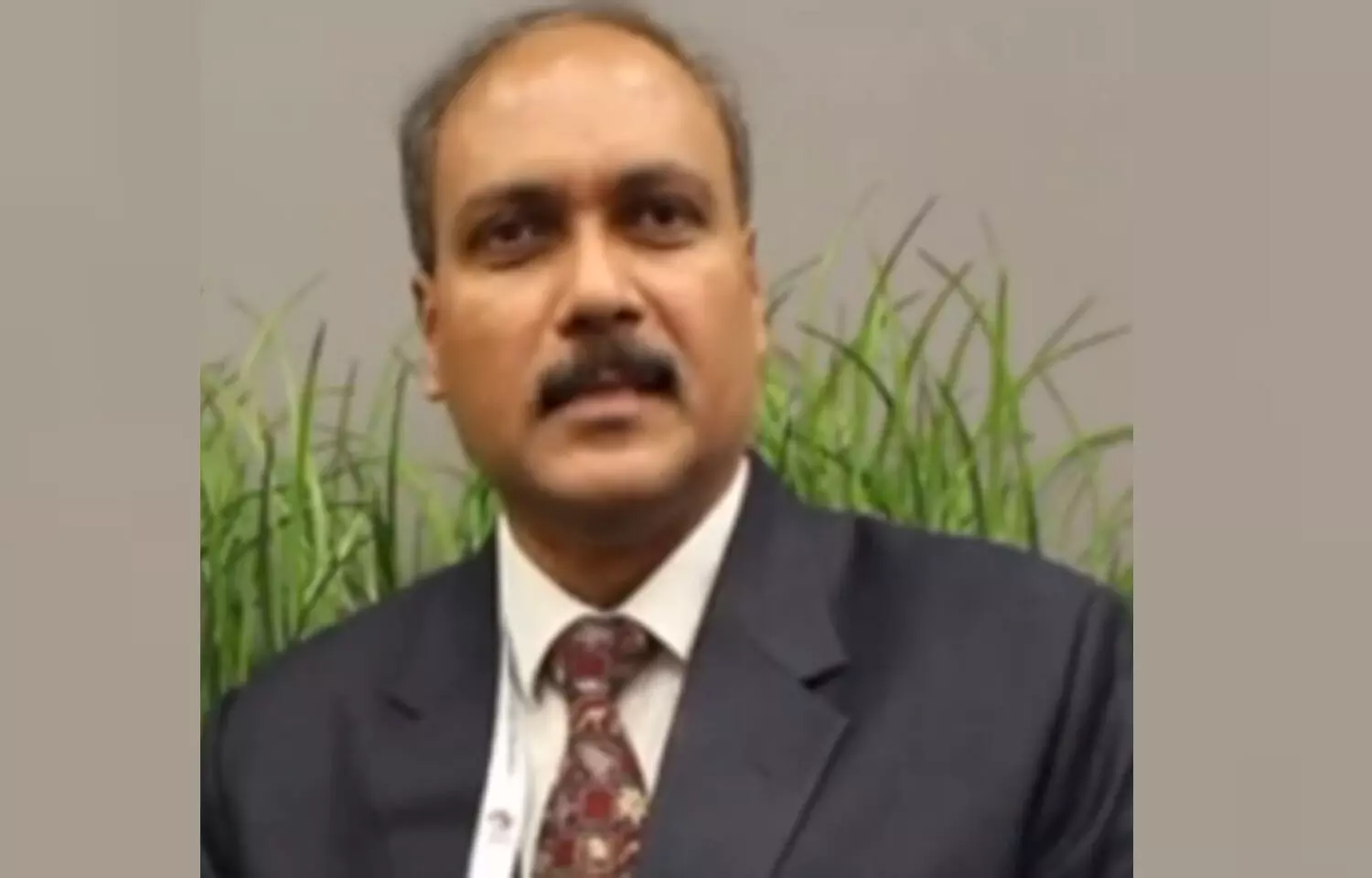 Ludhiana: The Principal of Christian Medical College (CMC), Neurologist Dr Jeyaraj Durai Pandian has recently been elected as the President of the Indian Stroke Association.

He is also currently serving as the Vice-President of the World Stroke Organization and the Asian Stroke Advisory Panel.

While taking up the position of President of the Indian Stroke Association, Dr Jeyaraj stated, "I am most honoured and humbled to take up the post of President of Indian Stroke Association (ISA). ISA was registered in the year 2002 and it has grown over the last 18 years. Currently, there are more than 800 members from across the globe. It is a herculean task before me to take the association through this difficult period of a global pandemic. I thank my predecessors who had initiated new programs to raise the awareness of stroke, promoting research among young neurologists and focusing on the advocacy with the government."
He further confirmed that the new executive committee has finalized the roadmap which includes creating a continuous sustained national stroke awareness program, increasing the membership of the ISA by enrolling neurologists from less represented areas, exploring the implementation of the Global Stroke Quality Campaign through ASA/WSO which also involves certification of stroke centres, conducting virtual stroke summer school, organizing national/international webinars, improving the journal of stroke medicine and working with the government in the prevention of stroke through national programs for NCD control.
"In the month of December ISA will be hosting Asia Pacific Stroke Conference (APSC 2021) in Chennai which will be a virtual meeting. I thank all the office bearers of ISA for their support and guidance so far. I am looking forward to a productive term in the next one year", added Dr Jeyaraj.
The Tribune
reports that in order to initiate stroke clinical trials which are essential for the development of health care in India, he started the Indian Stroke Clinical Trial Network (INSTRuCT)
Dr Jeyaraj D Pandian is a Professor of Neurology and the Principal/Dean from Christian Medical College (CMC), Ludhiana, Punjab, India. He was the former Deputy Director of Research and Development at CMC Ludhiana. Dr Pandian is a Fellow of the Royal Australasian College of Physicians, a Fellow of the Royal College of Physicians, and a Fellow of the European Stroke Organization.
Indian Stroke Association (ISA) has been a pioneer organization in advocating scientific research and advances in the field of stroke, apart from raising awareness in the community and amongst physicians for early detection and intervention. Dr Pandian has done research widely on stroke thrombolysis and stroke infrastructure in developing countries.
Dr Pandian was the Co-chair of the World Stroke Congress 2016 held in Hyderabad, India. He is a member of the Global Burden of stroke project 2010/2013 working group. He is a member of the stroke advisory board and project review committee of the Indian Council of Medical Research.
Source : with inputs