Odisha doctor caught taking Rs 20000 bribe, arrested by Vigilance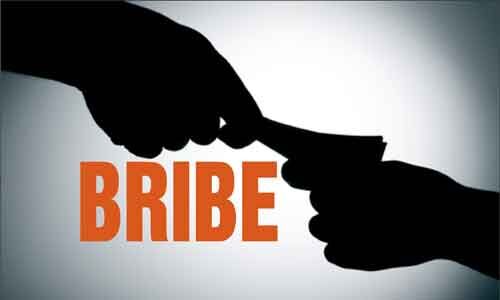 Baripada: Odisha Vigilance arrested a doctor on Friday for taking a bribe of Rs 20000 for issuance of Post Mortem (PM) report.
The doctor, an FMT tutor of Pandit Raghunath Murmu Medical College and Hospital, Baripada, Mayurbhanj district allegedly demanded a bribe from a person for issuing a post-mortem report of her deceased brother.
Also Read: Delhi: After 4 years in hiding, BAMS doctor accused of several cheating cases held

The person filed a complaint following which a trap was laid by the team of Odisha Vigilance near P.R.M Medical College and Hospital, Rangamatia, Baripada on October 8. The doctor was caught red-handed accepting the bribe of Rs 20000 from the complainant.

The money was seized from the doctor's possession in the presence of witnesses. Further, both hands wash of doctor showed a positive chemical reaction, which confirmed his acceptance and dealing of the bribe money.
The officials launched a search in the residence of the doctor in his village at Simagadia, PS-Khunta, Mayurbhanj district. He was eventually arrested and taken before the court.
As per a recent media report in Kalinga TV, a case has been registered under the Prevention of Corruption (Amendment) Act, 2018 by the Balasore Vigilance under, 'Case No.20 dated 08.10.2021U/s 7', and the matter is being further investigated.
More details are yet to be released on this matter.
Also Read: Doctor arrested for allegedly demanding bribe to treat pregnant woman
Source : with inputs