Private Doctors told to mention complete qualifications, specializations on signboards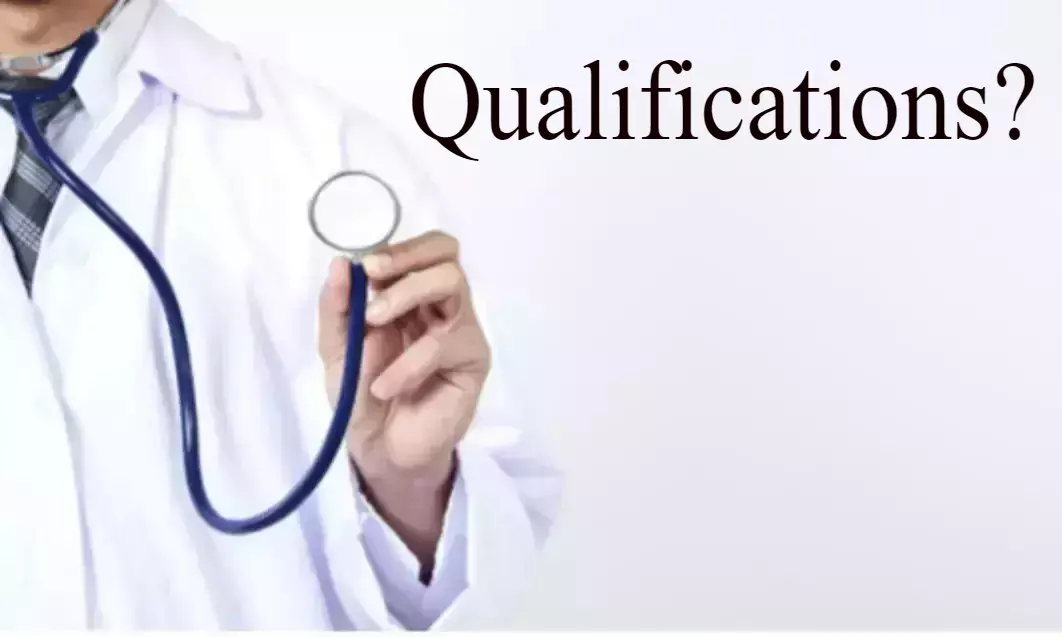 Nagpur: In an attempt to ensure that the patients do not face any kind of confusion regarding the degrees and qualifications of their doctors, the Nagpur Municipal Corporation (NMC) has recently directed the doctors engaged in private practice in the city to mention their complete qualifications and specializations on the signboards.

Such a move comes after the civic body received several complaints that due to the incomplete mention of degree and specializations, patients were having difficulties in understanding if a doctor has studied modern medicine or Ayush School of medicine.
The root of the problem is the fact that in Maharashtra, Post-graduate medical degrees such as MD(Doctor of Medicine) and MS(Master of Surgery) are available in the Ayush system of medicine as well. In fact, in the case of Homeopathy as well, an MD degree can be obtained.
Under such circumstances, many doctors who have not been educated in modern medicine and have studied Ayush medicine instead were allegedly mentioning their degrees in such an incomplete way that patients came under the impression that they had expertise in modern medicine. This was resulting in a situation where a patient, unaware of medical education degree pattern, was under the impression that degrees such as MD/MS meant a doctor belonged to modern medicine only.
Taking prompt action to avoid confusion among the patients, Dr. Sanjay Chilkar, health officer of NMC has stated in a letter, "We received a complaint earlier this month in this regard. It is mentioned in the complaint that private doctors like BAMS, BHMS, DHMS, etc are doing business by taking advantage of the popular and reputed MS, MD educational qualification by creating confusion among the patients who come for treatment as they don't have proper and accurate knowledge about educational qualifications of doctors."
"If such incomplete educational qualification is found written on the board of a private dispensary in the city, we will check the educational qualifications, certificates of the private doctor concerned and make sure that the appropriate qualification is mentioned on the board of the clinic," he further mentioned in the letter.
Also Read: Quack In Garb Of Baba: IMA writes to ICMR, NMC against Ramdev's Allopathy remark

As per the latest media report by the Times of India, Dr. Chilkar has observed that such complaints were mainly about the clinics operative in Mhalgi Nagar Chowk to Pipla on Hudkeshwar Road as well as Narsala Road and Dighori Road.

The daily further adds that if the authorities found such misleading or confusing signage, the doctor associated with it would be instructed to put up a new one mentioning the proper educational details. If even after being instructed a doctor avoids it, further action might be taken against such doctors.
Speaking to Medical Dialogues regarding the issue, Dr. Chilkar said, "We received several complaints that despite having original qualifications of BAMS MD, several doctors were mentioning only MD on their boards. This was creating confusion as when a doctor only mentions MD on their board, people tend to think this is an MD doctor from modern medicine."
"In order to clear the confusions and so that people do not have any kind of misconceptions, I wrote that letter asking doctors to mention their qualifications in detail," he further added.
Meanwhile, TOI adds that the doctors belonging to Ayush system of medicine have welcomed the move and have further asked civic body to take action against those doctors of modern medicines as well who despite being only a graduate claim to have postgraduate degrees such as MD/MS.
While commenting on the matter, Dr. Manish Patil, president of Orange City Homeopaths Association (OCHA) told the daily, "It's a right move, but NMC should also focus on those doctors who have not registered their degree with respective council or those are not graduated in modern medicine from authorized University."
Also Read: Medical Fraternity slams Ramdev for mocking Allopathy, demands prosecution of Yoga Guru under Epidemics Act
Source : with inputs