Renowned Cardiologist Dr Mukul Bhatnagar from Tanda Medical College conferred with Shaan-e-Hind Award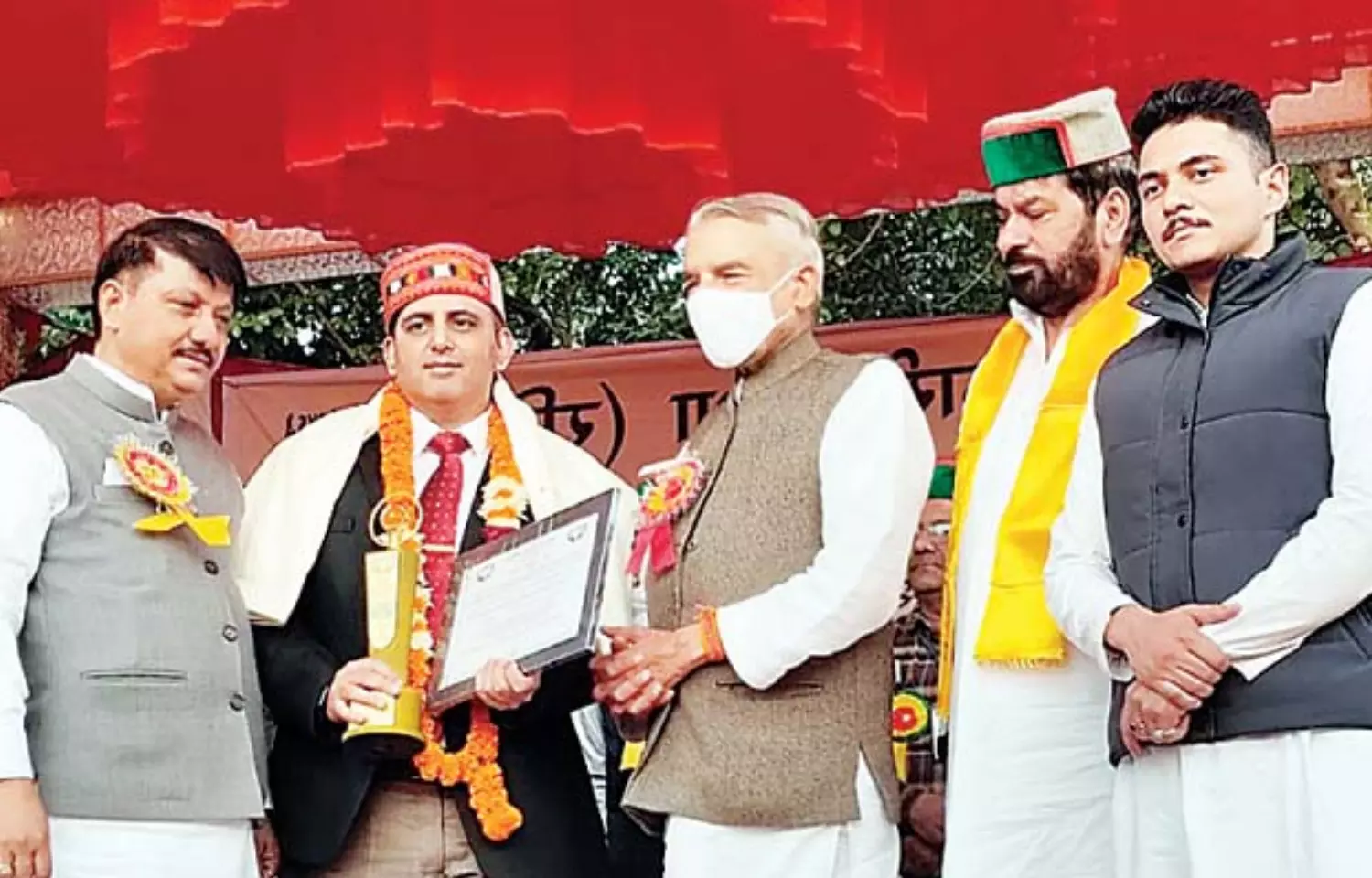 Dharamshala: Dr. Mukul Kumar Bhatnagar, Cardiologist at Dr. Rajinder Prasad Government Medical College, Tanda has been awarded 'Shaan-e-Hind' award by the former Chandigarh MP and former Railway Minister Pawan Kumar Bansal at Chandigarh for his excellent service and selfless work in the Medical sector.
Rajinder Rana, Congress MLA and Chairman 'Save Welfare society' was present during the award ceremony. Rana said that Dr. Bhatnagar was awarded for his excellent service and selfless working in medical sector.
Also Read:Public Health Foundation of India conferred with Clarivate India Research Excellence Citation Award 2021
He said that during the event a dozen celebrities who had contributed in their associated fields were also awarded. He said that these celebrities included Dr. Akshay Minhas of Govt. Medical college Nehar Chowk, Mandi for his contribution in medical services.
Dr. Bhatnagar has been a topper of class X and XII in Himachal Pradesh after which he did MBBS from IGMC, Shimla. He did his MD Medicine and DM Cardiology from PGI, Chandigarh. Since the year 2013, he has established the Cardiology Department in Tanda Medical College whereas at present he is the Head of Cardiology Department. He has done 2500 Angiographies, 700 stenting, 100 temporary pacemakers, 150 permanent pacemaker procedures, 150 permanent pacemakers.
On receiving the award, Dr. Bhatnagar has given its credit to his patients. He said that "Swami Vivekananda has said that greatest is the person who gives you a chance to serve". Dr. Bhatnagar said that it is because of these ailing patients his contributions have been recognized and he was honoured. Bhatnagar said that it would give them respect and strength so that he would be able to establish new dimensions in his field of work.
Also Read:ICMR Invites Applications for Award of JRF Fellowship
Source : UNI